Commerce
How open banking is giving a San Diego coffee roastery the jolt of capital to thrive
May 3, 2021 | By Alyssa Newcomb
Before COVID-19 hit, Beverly and Sam Magtanong had big plans for expanding Mostra Coffee, their microroastery and cafe in San Diego, California. Founded in 2013, Mostra is more than your average neighborhood coffee joint – the couple, along with two other friends, all first- and second-generation Filipino immigrants, started the company to support farmers by sourcing coffee beans from the Philippines.
Pre-COVID, they hoped to open a second coffee shop in the San Diego area. They had just been recognized as 2020 Micro Roaster of the Year by Roast Magazine and were almost ready to open their new store when the pandemic put everything on hold. Business at Mostra was cut in half, which meant they had to make the difficult decision to lay off part-time staff.
"My vision was, if I could stay open for the next day, and if I can pay my staff one more day, and if I can serve one more cup of coffee, there's a blessing there," Sam Magtanong says. "We just looked at it that way, and we kept just trying to stay open another day."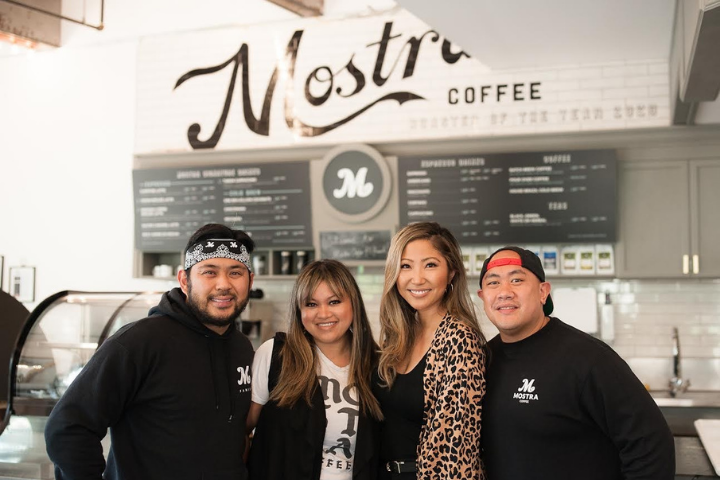 From left, Mostra Coffee co-owners Sam and Beverly Magtanong, Jelynn Malone, and Mike Arquines. (Photo credit: Cindy Kyle)
Even in the best of times, entrepreneurs can have a hard time accessing the capital they need to build their businesses. When the Magtanongs and their partners, Jelynn Malone and Mike Arquines, opened their first retail store in January 2018, they had exhausted all their savings and loans from family and friends. They turned to Lendio and Finicity, two companies that use open banking, a service that lets people more easily share their banking data with other banks, lenders and fintech companies.
In this type of scenario, open banking information helps lenders understand a person or a small to mid-sized business' creditworthiness much better than a simple credit score, letting them more quickly and easily approve loans for people. More broadly, open banking is already helping millions of people – including those with thin or no credit histories – to get home, student and car loans.
Lendio works with Finicity, a Mastercard business whose open banking platform connects to more than 10,000 financial institutions. Sam Magtanong filled out a 15-minute application and linked Mostra's bank accounts through Finicity to allow Lendio to immediately access its financial history. With that information in hand, Lendio was able to find him the loan he needed in the roastery's early days in 2018.
"Those loans gave the time and gave us the cushion we needed to keep the business moving forward and growing," he says.
When the pandemic hit, Mostra needed access to another loan, and the owners needed it fast. Magtanong worried his business wouldn't be prioritized when he tried to apply for a U.S. Paycheck Protection Program loan through the larger banks, so he turned to Lendio again. Lendio connected them to an $80,000 PPP loan so Mostra could finish work on its second location in San Diego and offer jobs back to the staff they had laid off at the start of the pandemic. The second shop opened on June 30, 2020.
"The smallest businesses, especially minority-owned businesses and women-owned businesses, were being left behind," says Brock Blake, co-founder and CEO of Lendio. "It takes much more work to underwrite and the loan size is small, so larger businesses with bigger needs have benefited from traditional lending. But with technology, we are overcoming that hurdle."
The loans met not only the need but the urgency of Mostra's situation, Sam Magtanong says. "I went from feeling a sense of desperation to feeling a sense of relief."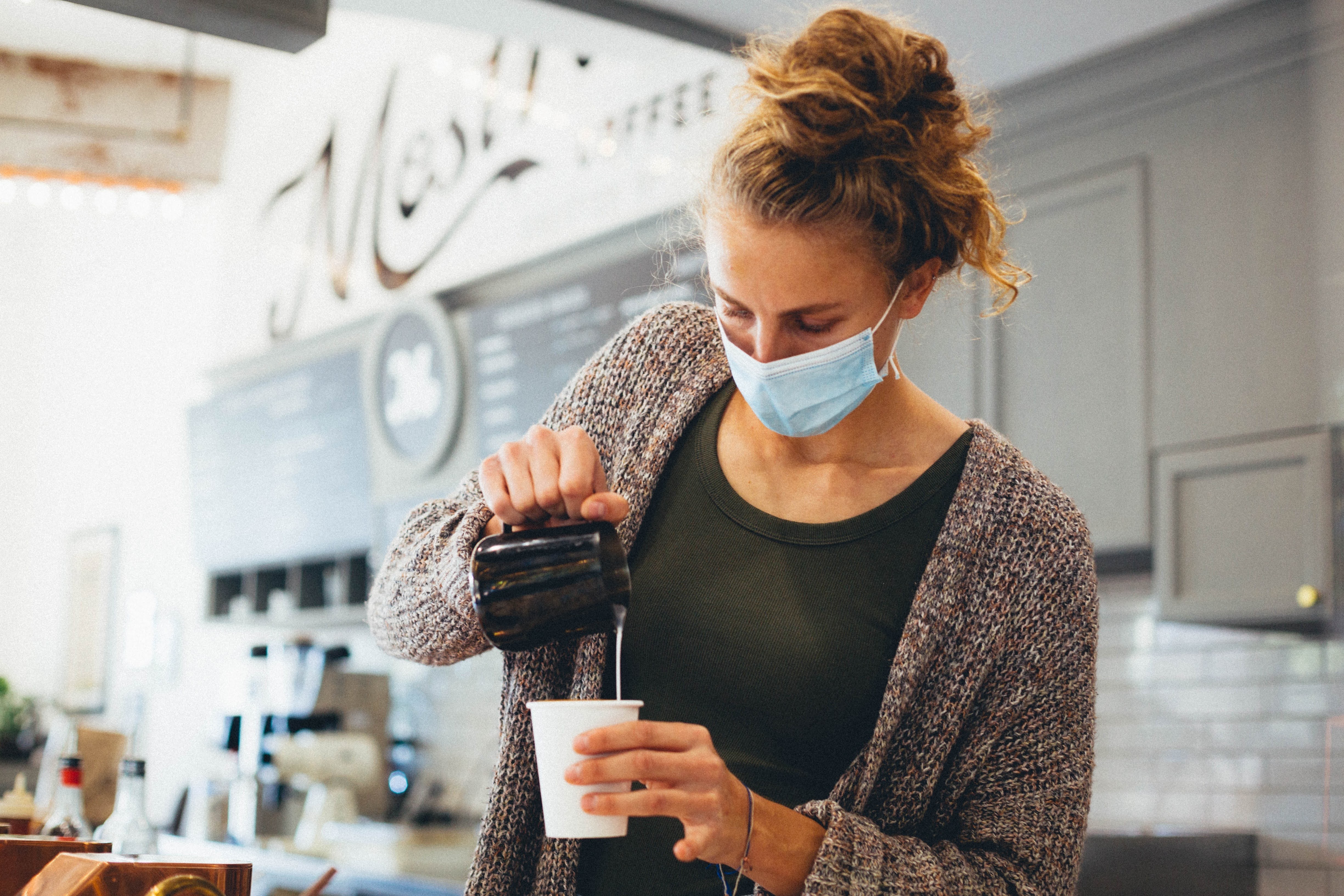 A barista at Mostra Coffee. (Photo credit: Luke Kyle)
In a three-month stretch starting in April 2020, Lendio helped 100,000 small businesses in the U.S. connect to $8 billion in PPP loan approvals. With the newest round of PPP loans, Lendio has started working with Finicity's open banking platform to authenticate bank statements to reduce the risk of fraud in the process.            
Added to that, Mastercard and Lendio signed a strategic agreement to help small businesses access loans and digital tools in the U.K. and other markets in the coming months. Lendio will also work more closely with Finicity to help small businesses maintain consistent cashflows and access working capital. Lendio joined Mastercard's startup engagement program Start Path last year to reach even more small business owners.
"With new technology and powerful partnerships like these, people can harness their own financial history to access credit that previously may have been beyond their reach," says Jess Turner, Mastercard's executive vice president for New Digital Infrastructure & Fintech.
Ultimately, it can make business ownership more accessible, says Denada Ramnishta, senior vice president of Lender & Partner Strategy at Lendio. "Eliminating financial hurdles and introducing small business owners to capital opportunities they may not know exist can extend the spirit of entrepreneurship to more people."
Having peace of mind has allowed the Magtanongs and their co-owners refocus on their community and their mission. Even after a difficult year, Sam Magtanong says he approaches every day, and every cup of coffee, with gratitude.
"There was this realization that no matter what challenges we're going through over here, there are many people living in communities outside of our neighborhoods and around the world who are carrying a heavier burden than what we are carrying," he says. "To be able to do something like providing coffee, which can make a difference in peoples' lives, it satisfies the soul."