Mastercard and Paysend expand global collaboration to enhance cross-border payments for SMEs
September 12, 2023 | Waterloo, Belgium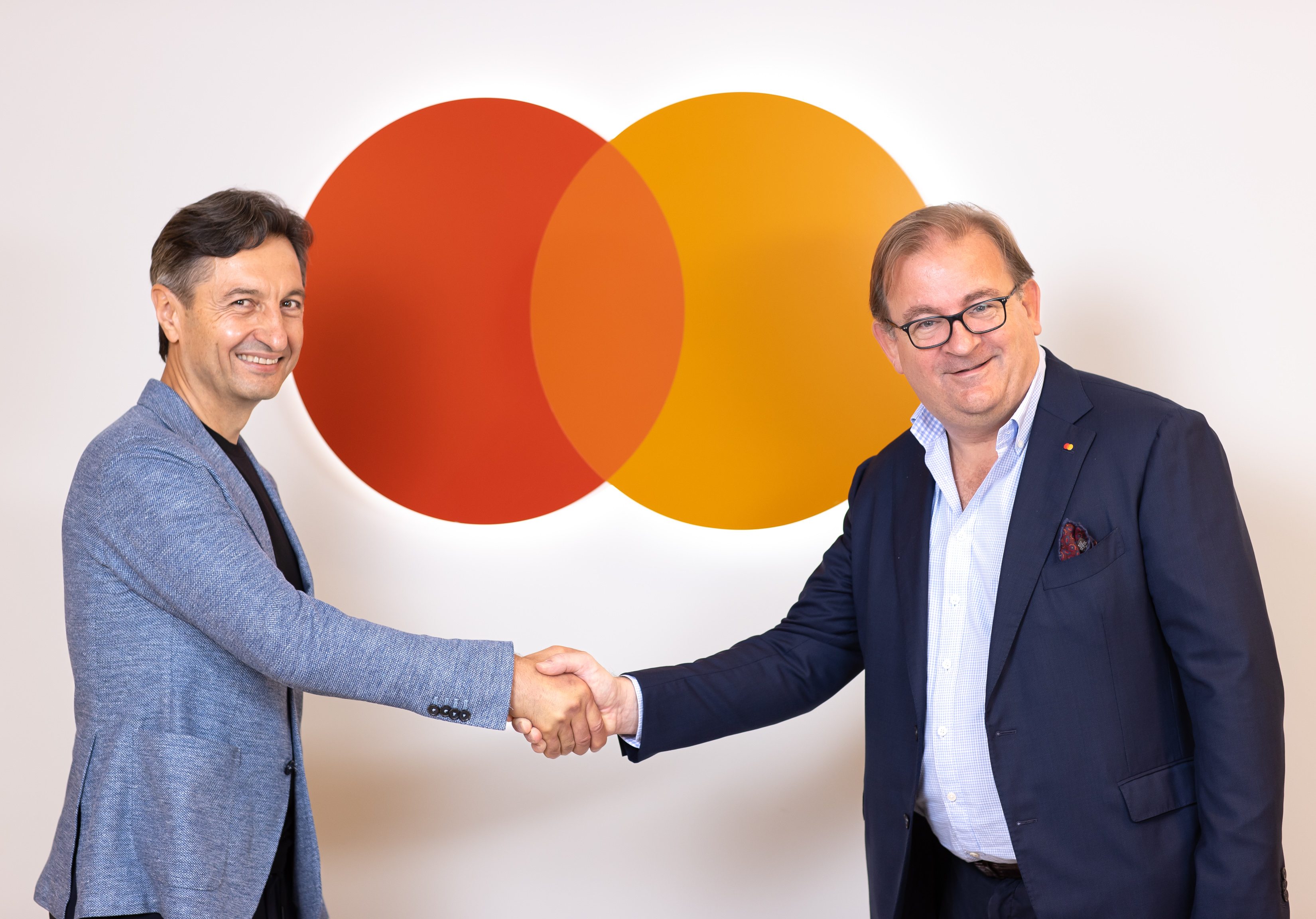 Mastercard and Paysend, a UK-based fintech, have today expanded their collaboration to enhance cross-border payments for small and medium enterprises (SMEs), which are increasingly looking for ways to send money or pay vendors across the globe quickly and securely.
While digital payments are seeing strong growth with two-thirds of SMEs sending and receiving cross-border payments though mobile apps according to Mastercard's 2022 Borderless Payments Report, challenges still exist around transparency and predictability. 39% of SME respondents said that cumbersome cross-border payments slow their supply chain and one quarter reported that suppliers had refused to work with them because of uncertainty over payment times.
Mastercard and Paysend are working together to enable SMEs to send and receive payments to and from a range of developed and emerging markets quickly 24/7 and 365 days a year. This latest joint solution from Mastercard and Paysend, called Open Payment Network, orchestrates end-to-end payment flows, from initiation to settlement, and enables near real-time payments through connections with local network partners and instant payment schemes.
Mark Barnett, President, Mastercard Europe says: "We are excited to deepen our collaboration with Paysend to empower small and medium businesses to pay and get paid promptly. At Mastercard, we are committed to helping SMEs grow and thrive in the digital economy."
"With a shared vision to provide innovative financial products and solutions to our customers, Mastercard has been a key collaborator to us on our journey to improve the efficiency of the financial system and make cross-border payments safe, fast and convenient," says Abdul Abdulkerimov, Co-Founder and Chairman, Paysend. "The Open Payment Network empowers SMEs to transact globally with ease, ensuring timely and secure payments at every step of the way."
Paysend has also joined the Mastercard Send Partner Program, which helps fintechs, acquirers, processors and platforms deliver near real-time digital payments to their customers. Paysend will benefit from Mastercard's network reach, enabling the company to open up new corridors between Europe and the rest of the world for person-to person transactions. The program is an integral part of Mastercard's mission to power an inclusive digital economy that benefits everyone, everywhere.
Today's announcement expands the long-standing relationship between Mastercard and Paysend.
About Paysend
Paysend is a next-generation integrated global payment ecosystem, enabling consumers and businesses to pay and send money online anywhere, anyhow and in any currency. Paysend is UK-based and has global reach having been created in April 2017 with the clear mission to change how money is moved around the world. Paysend currently supports cross-network operability globally and local ACH and payment schemes, providing over 40 payment methods for online SMEs.
Paysend can send money to over 170 countries worldwide. As a global end-to-end payment platform, Paysend has its own global network of banks and international and local payment systems and has partnerships with the major international card networks as a principal member and certified processor.
For further information visit www.paysend.com.
About Mastercard (NYSE: MA)
Mastercard is a global technology company in the payments industry. Our mission is to connect and power an inclusive, digital economy that benefits everyone, everywhere by making transactions safe, simple, smart and accessible. Using secure data and networks, partnerships and passion, our innovations and solutions help individuals, financial institutions, governments and businesses realize their greatest potential. With connections across more than 210 countries and territories, we are building a sustainable world that unlocks priceless possibilities for all.  
Follow us on Twitter @MastercardEU and @MastercardNews, read more about our global impact in Perspectives, and subscribe for the latest news from the Mastercard Newsroom.