Making the digital economy work for everyone, everywhere
Five years ago, Mastercard committed to bring 500 million excluded individuals into the digital economy. We achieved that goal through more than 350 innovative programs across 80 countries. But that isn't enough, especially now that a global pandemic has made the contrasts of the digital divide even more stark. We believe the only sustainable growth is inclusive growth. The only way we're going to achieve that is by building a more connected world where everyone has equal access to a better life.

So we're doubling down on our original commitment, taking everything we've learned so far and reaching to include another 500 million people by 2025, for a total of 1 billion individuals. Alongside that, we're committing to help 50 million small and micro merchants, with a direct focus on providing 25 million women entrepreneurs with solutions that can help them grow their businesses.

18,650
Jaza Duka owners already registered
190,000
approximate orders completed
Podcast
Masters of Scale
In partnership with Reid Hoffman's Masters of Scale podcast, the Mastercard Center for Inclusive Growth's Executive Director Parag Mehta shares how Mastercard and Unilever joined forces to pilot 'Jaza Duka' – an innovative solution in Kenya that addresses one of small businesses' biggest barriers to growth: lack of access to capital.

over
$1.9 billion
disbursed
helped more than
132,000
women entrepreneurs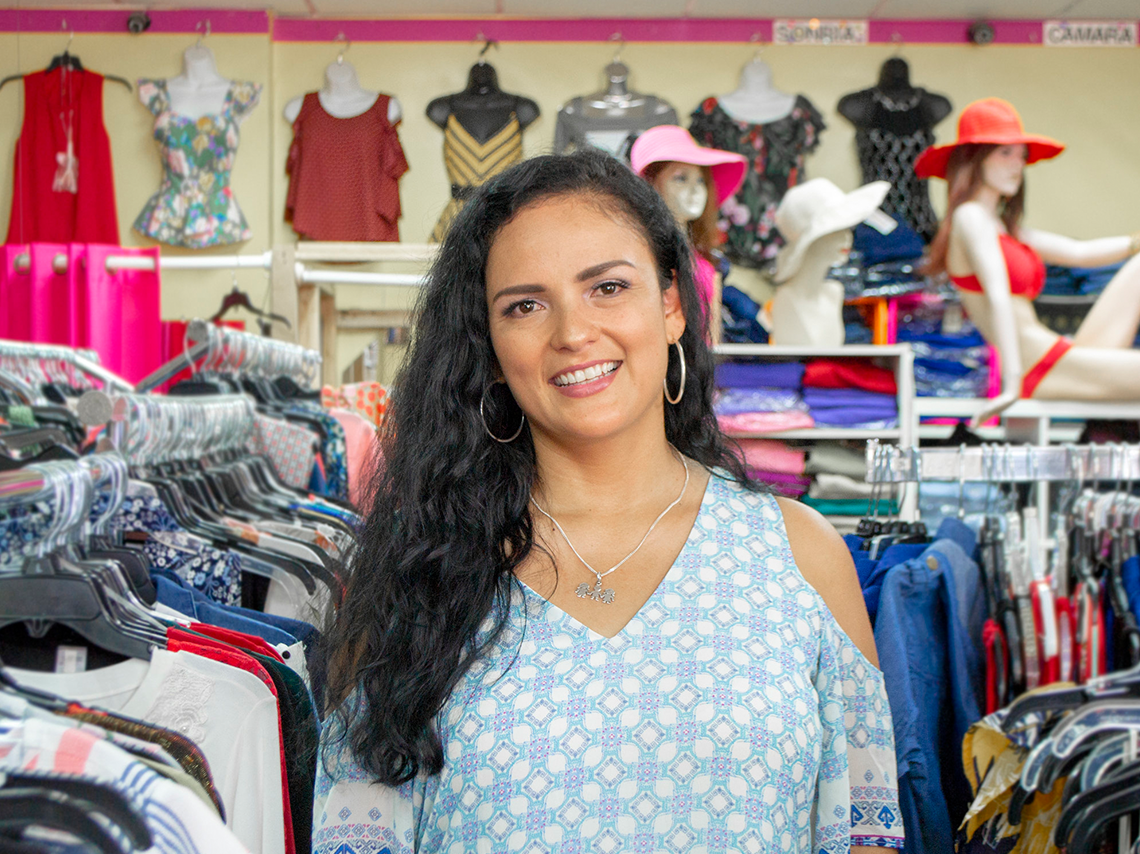 Program Spotlight
Maryluz
Since 2017, Grameen America has opened 4 new branches including one in Newark, N.J., where entrepreneurs like Maryluz, a mother of three who runs an accessories boutique, have been able to access microloans to grow their businesses. Now on her second loan from Grameen, Maryluz has been able to purchase merchandise for her store, create a website, and set up a business number to stay in touch with her clients. She credits the improvements for increased foot traffic and sales in the store. With the revenue from the store, she has been saving and with her punctual loan payments, her credit is steadily increasing.
Video
Empowering Women through Microfinance
Mastercard hosted two of the most influential women in microfinance, Andrea Jung, President & CEO of Grameen America, Inc., and Gina Harman, former CEO of U.S. Network Accion, to talk about women's economic empowerment, the challenges female entrepreneurs face and more.

Video
Cafe Paga Project
Mastercard and Neumann Kaffee Gruppe piloted the Café Paga project in Mexico to promote the financial inclusion of coffee farmers. Together with Fundación Capital, the program's on-the-ground training partner, the program participants also learned basic financial education around card usage and benefits and financial saving and planning. The program has since been expanded to Colombia.

Video
Meet Ray
Ray became a Direct Express beneficiary and a participant in its PayPerks program after an accident prevented him from working. In addition to the convenience of the direct payments, Ray has especially enjoyed the ease and convenience of the program's mobile app. "It's great, it's like its own checkbook. It shows you everything you spend and you know where you spend it." With the app, his financial information is conveniently accessible, all in one place. "All my finances are in the palm of my hand."
Watch more