Small Business
How these small businesses seized big opportunities in 2022
December 20, 2022 | By Sophie Hares
Small business creation boomed during the pandemic, with entrepreneurs capitalizing on pandemic-fueled digital acceleration, embracing electronic payments and secure e-commerce.
But inflation, high borrowing costs and the specter of a recession mean that small business owners are still finding their footing and fighting for a stronger future.
From restaurateurs to shoe designers, from barbecue mavens to urban farmers, these small business owners faced the challenges of 2022 head-on and found new ways to move forward.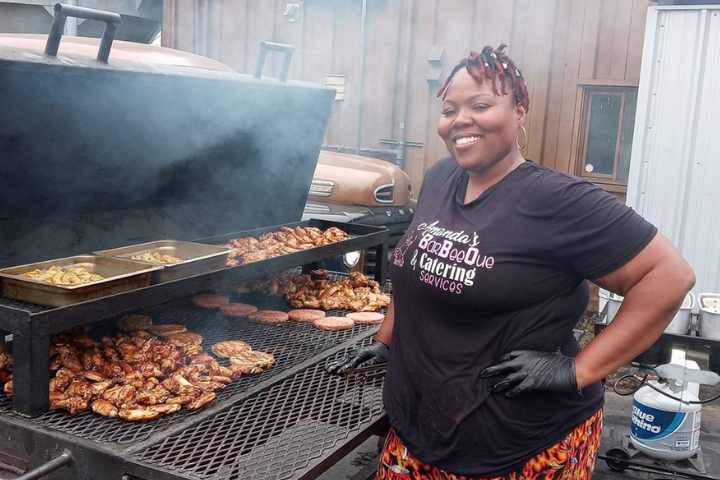 Smokin' hot side hustle scores hole in one
When Amanda Kinsey-Joplin struggled to raise money for her son's once-in-a-lifetime trip to China, she borrowed a grill from her mother, stocked up on meat at her local Piggly Wiggly and started barbecuing on street corners throughout Atlanta.
As people queued up for her ribs and wings, she quickly covered the trip cost and decided to turn Amanda's BarBeeQue into a full-time job. Since then, she's made her mark as a  pitmaster, catering for parties and events with her family.
As the winner of the Small Biz Cup Contest, presented by Mastercard and the PGA Tour Championship, she's using the prize — which includes mentoring advice, a Digital Doors education and training toolkit that helps small businesses make the most of electronic payments and digital commerce, and $10,000 — to beef up her business for the future.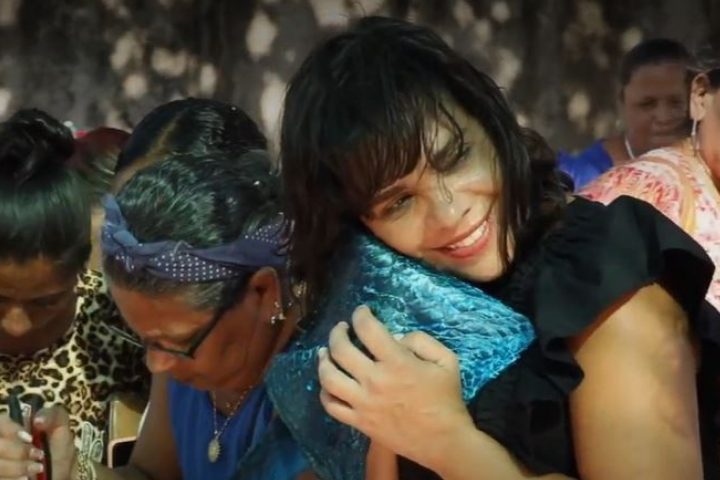 Fish skin waste nets jobs for Central American women
When shoe designer Pili Luna visited a remote village in La Mosquitia, the easternmost region of Honduras, she hit on an idea for turning the shimmering fish skins discarded by the women filleting the day's catch into footwear.
She was able to quickly use the idea to grow her Vos Honduras business using skills learned from the LEADS Mujer program for women entrepreneurs, run by Costa Rica's INCAE Business School and sponsored by Mastercard. Since then, she has trained more than 180 women to make fish leather, creating jobs and giving their villages more economic stability.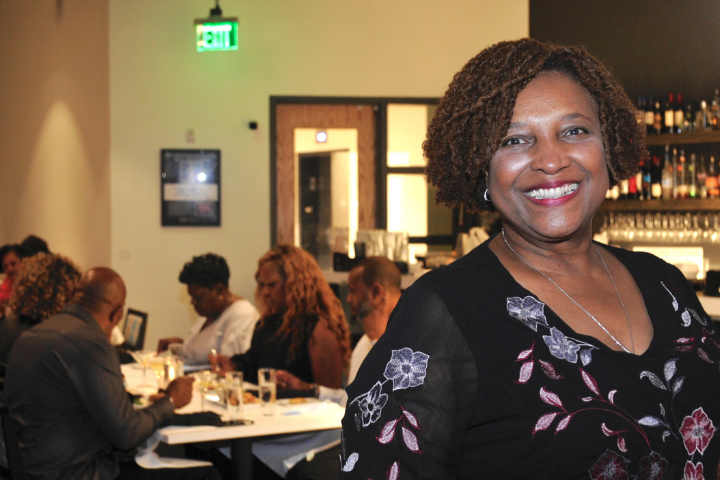 Cooking up opportunities in Alabama
Bernadine Birdsong, one of the relatively few Black women to own and run a fine dining restaurant in the U.S., is serving up fresh ways to help reduce the racial opportunity gap and support her Birmingham, Alabama, community.
And it's winning her the attention she deserves. The culinary training program she started at her Michael's restaurant won a $10,000 grant from Mastercard and the Fearless Fund along with the Digital Doors toolkit and valuable mentorship.
Building on Mastercard's In Solidarity commitment, a $500 million program to support Black communities in the U.S. and build a more inclusive digital economy, the grant is helping Birdsong build her business and keep paying it forward.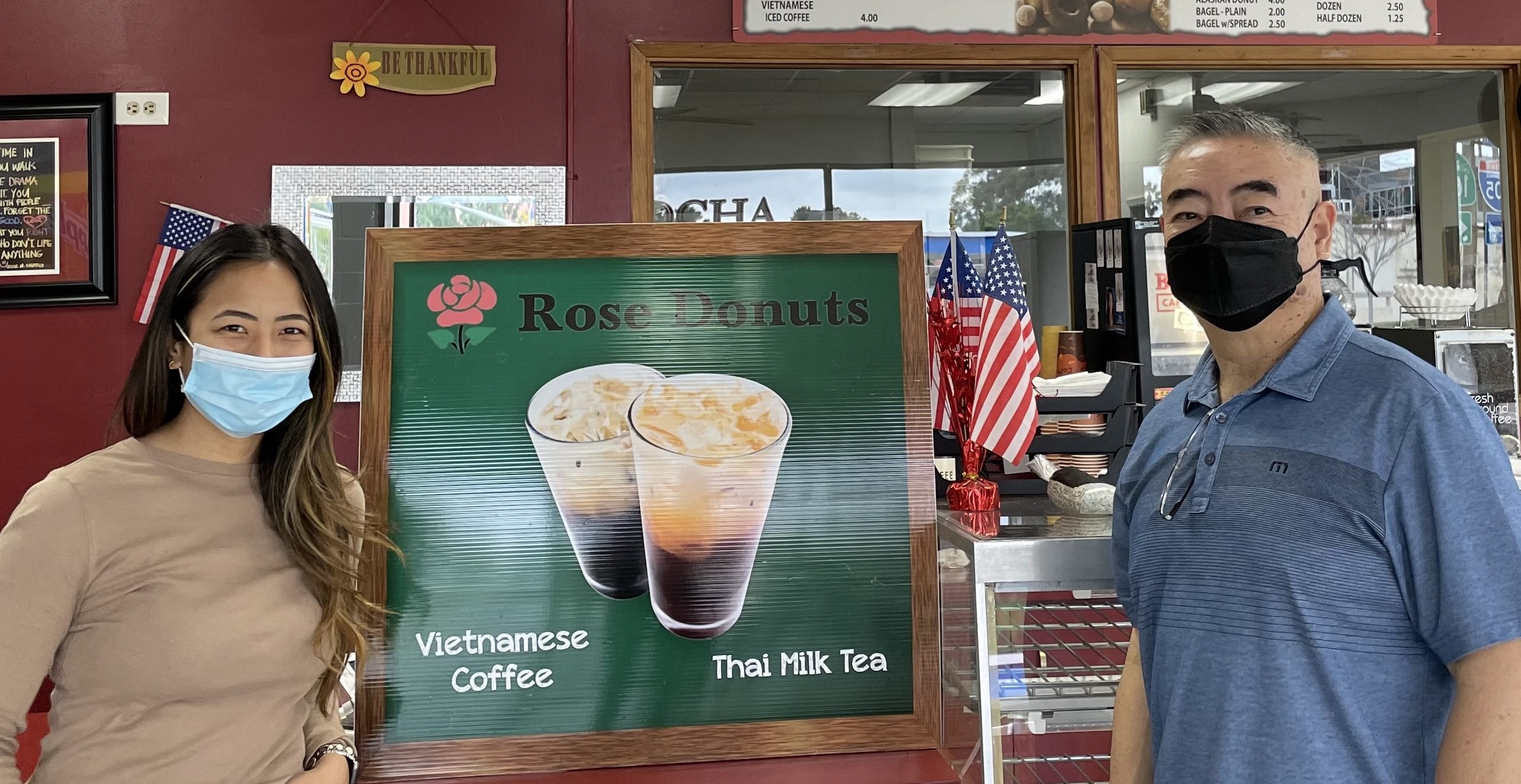 San Diego's Asian businesses bake in a digital future
Kenneth Chu survived the pandemic by selling one of his two San Diego doughnut shops, only to be floored by the soaring costs of the flour and oil he needs to bake 1,000 of the pastries each night for his remaining Rose Donuts store.
Myanmar-born Chu's story is a common one in San Diego, where Asian restaurant, nail salon and other store owners were among the hardest hit by the pandemic and often lacked the tech skills to quickly shift online.
Now, the Asian Business Association of San Diego is offering Mastercard's Digital Doors toolkit to help Asian business owners like Chu learn everything they need to know about using digital card payments and e-commerce to make them more resilient.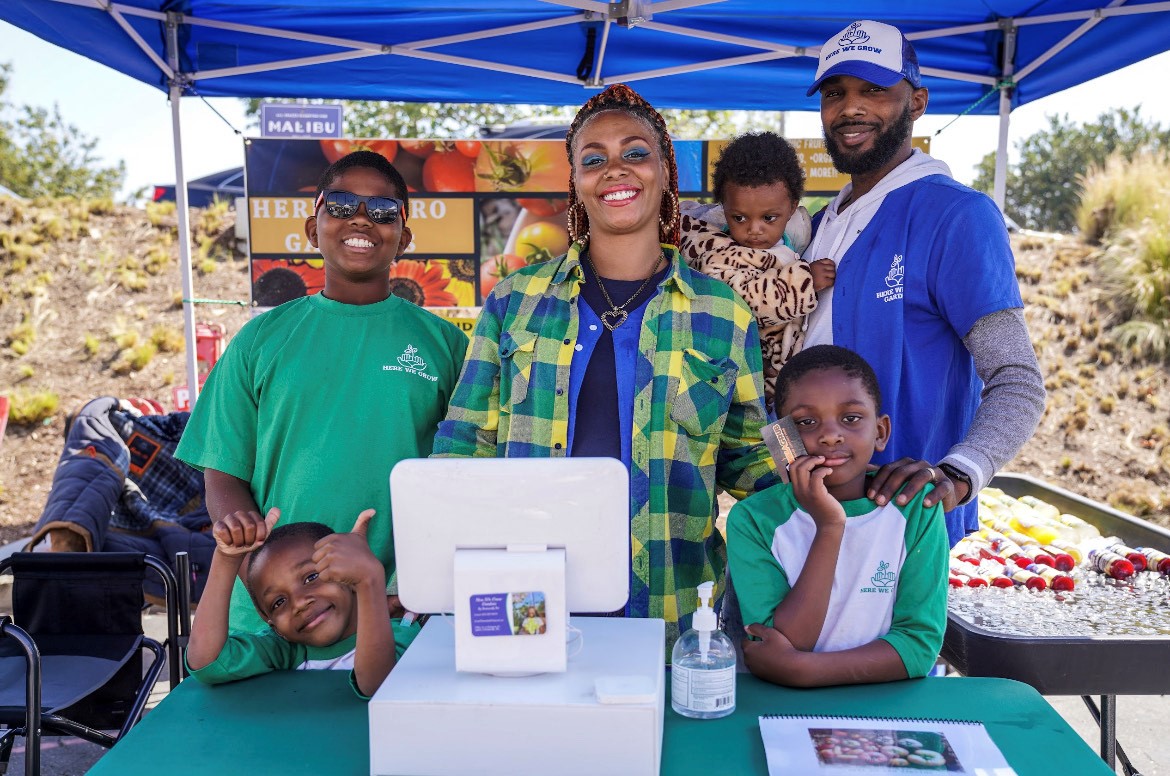 A Black farmer sows a more equitable future
Briann Battle planted a few pots of vegetables in her San Pedro, California, yard as a form of therapy after losing her son Brycen to sudden infant death syndrome. When neighbors wanted to buy her produce, she decided to expand.
Her Here We Gro Gardens urban farm makes her one of a small number of Black farmers in the U.S., and it is helping combat food insecurity in her Los Angeles community, where access to affordable fresh food is limited.
After joining the Business Builder program, backed by Mastercard's In Solidarity commitment, Battle is using digital payment tools to boost sales and plans to launch a nonprofit to tackle California's food deserts.
Despite the clouds hovering on the horizon, those small business that are nimble enough to grab opportunities to boost their digital payments and technologies today will come out ahead in the years to come.