Small Business
Sweetening the recovery for San Diego's Asian businesses
August 15, 2022 | By Sophie Hares

When Kenneth Chu took on a second doughnut shop, he worked round the clock to revamp Rose Donuts, whose sugar-dusted treats have long been popular with its clientele in the Linda Vista neighborhood of San Diego and beyond.
For Myanmar-born Chu, taking over Rose Donuts was more than a business opportunity. It meant he could honor the memory of his cousin Randy Taing, who had run the shop for 25 years before being killed in a home invasion in 2019.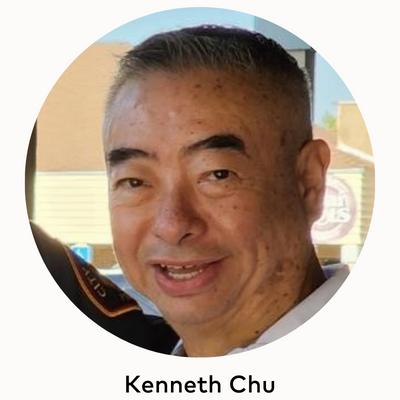 But Chu's expansion hopes came crashing down when COVID-19 hit. As revenue nosedived, he was forced to sell the doughnut shop he originally owned to keep his cousin's store open and pay its three employees. The location he kept, however, across the street from Kearny High School and its thousand-plus carb-craving students, struggled — the school didn't reopen fully until last fall. Inflation became another challenge this year. He's now grappling with soaring costs for the oil and flour needed to bake more than 1,000 doughnuts each night. "Almost everything I buy has gone up 100%," Chu says.
He has been able to make some changes to position his business for the future. Among them: dispensing with the store's long-time cash-only policy as people during the pandemic sought touch-free options. Cards now make up 95% of purchases.
"A sale's a sale," Chu says. "I'll take anything."
Changes like these hint that recovery could be within reach for entrepreneurs who find ways to access credit, embrace new ways to pay and bolster their e-commerce reach. These efforts could be especially helpful for San Diego's Asian-owned restaurants, nail salons and dry cleaners, since they were among those hit hardest by the pandemic as they struggled to get the loans and relief funds they needed to stay afloat.
Like Chu, many owners quickly turned to card payments for items as small as a single doughnut to avoid handling cash.
Many of these businesses, however, had little experience with payment terminals and technology, so Mastercard teamed with Asian Business Association of San Diego to share its Digital Doors education and training toolkit. Digital Doors teaches entrepreneurs everything they need to know about accepting digital payments, bolstering cybersecurity and expanding their e-commerce reach to grow their businesses.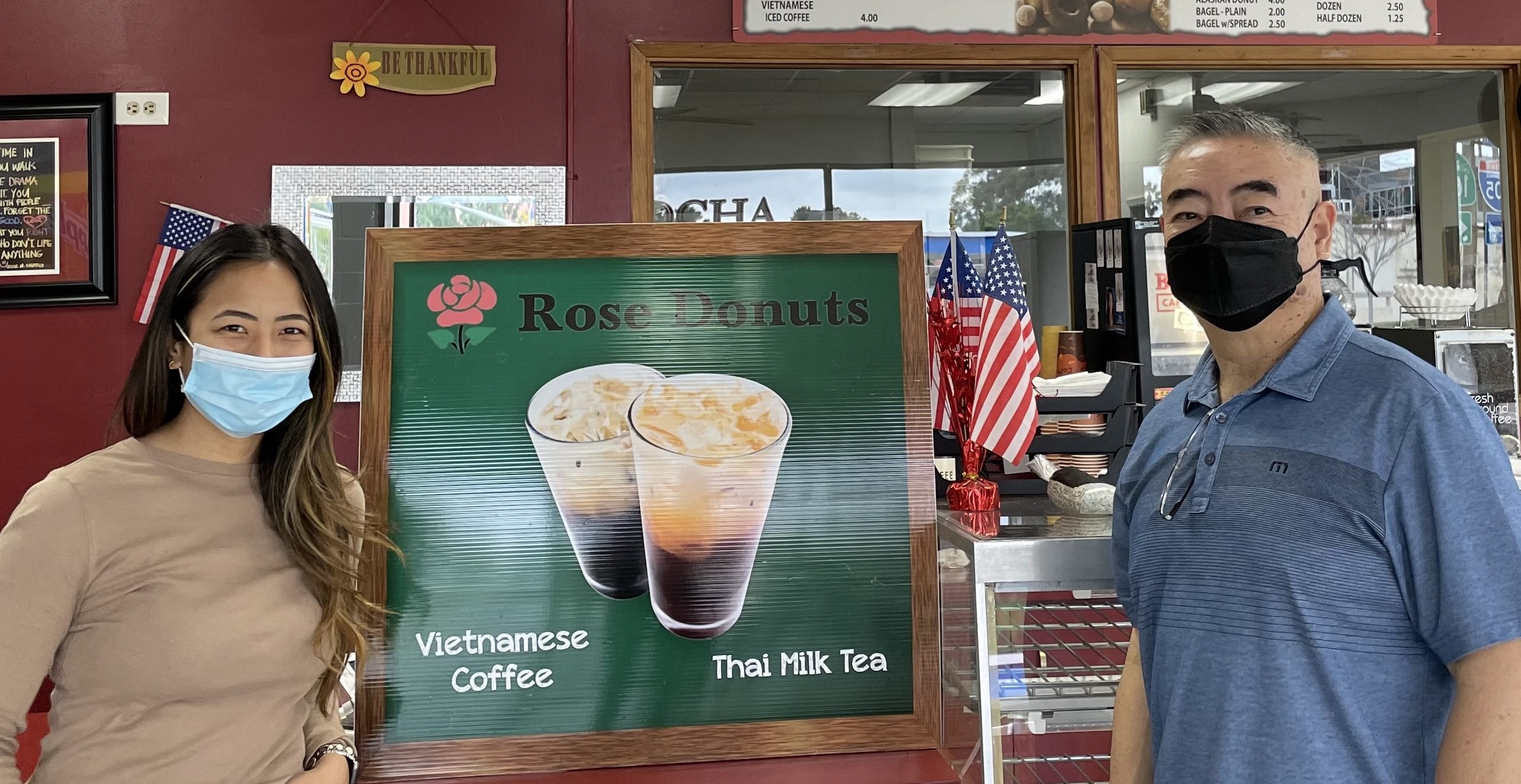 Kenneth Chu, right, and Jessica Javier, a business advisor with the Asian Business Association San Diego, in Chu's doughnut shop. The organization is working with small business owners to give them the digital tools and education they need to thrive. (Photo courtesy of ABASD)
From the start of the pandemic, ABASD helped Asian and Pacific Islander entrepreneurs navigate through the crisis. This aid was critical, as was illustrated by a study by the Mastercard Center for Inclusive Growth that found businesses in Asian American communities in four major U.S. cities — New York City, San Francisco, Los Angeles and Chicago — were impacted more and earlier by the pandemic. The result may have stemmed from misguided fears about the virus and xenophobia.
Jason Paguio, ABASD's chief executive, says the same was true of San Diego's Asian business community. A recent association survey of Asian and Pacific Islander business owners found that 44% reported the pandemic had a large negative effect on their business, much higher than business owners overall said they experienced in California (26%) and on a national level (23%).
With many business owners unable to qualify for mainstream bank loans or government grants, the business association found ways to tap nontraditional funding that didn't depend on credit scores or hefty collateral.
"It's still difficult," Paguio says. "It's just a different kind of difficult now. While we're transitioning out of the pandemic into traditional funding cycles, we're hit now with rising costs and inflation and high gas prices."
44%
Percentage of Asian and Pacific Islander business owners in San Diego who reporting a large negative effect on their business during COVID-19 — significantly higher than the percentage of business owners overall.
It's important San Diego's Asian and Pacific Islander-owned businesses get the support they need to thrive, he says. They make up 13% of all businesses in the area, employ nearly 90,000 people and generated more than $5 billion in economic impact in 2021, according to ABASD.
Paguio, whose dad owned a Filipino bakery, says it's still an uphill battle to convince struggling business owners to invest in e-commerce to boost sales. Many older shop owners lack tech skills and depend on their children and grandchildren to help them get a handle on the basics.
The barrier is part of the reason the organization launched the Asian Pacific Islander Economic Equity Advancement Program, partially funded by Mastercard, which includes translation services in five Asian languages to help businesss owners apply for grants and loans, as well as technical assistance and marketing help to boost small business creation and growth.
Chu says he's open to new technology — such as using food delivery apps to publicize his business — and he also welcomes financial advice.
"We don't know about filling out bank statements and all that, that's not our forte," he says. "People like us, we know about the doughnut business."