Small Business
In Birmingham, this restauranteur cooks up family, community and fine dining
July 13, 2022 | By Siobhan Stewart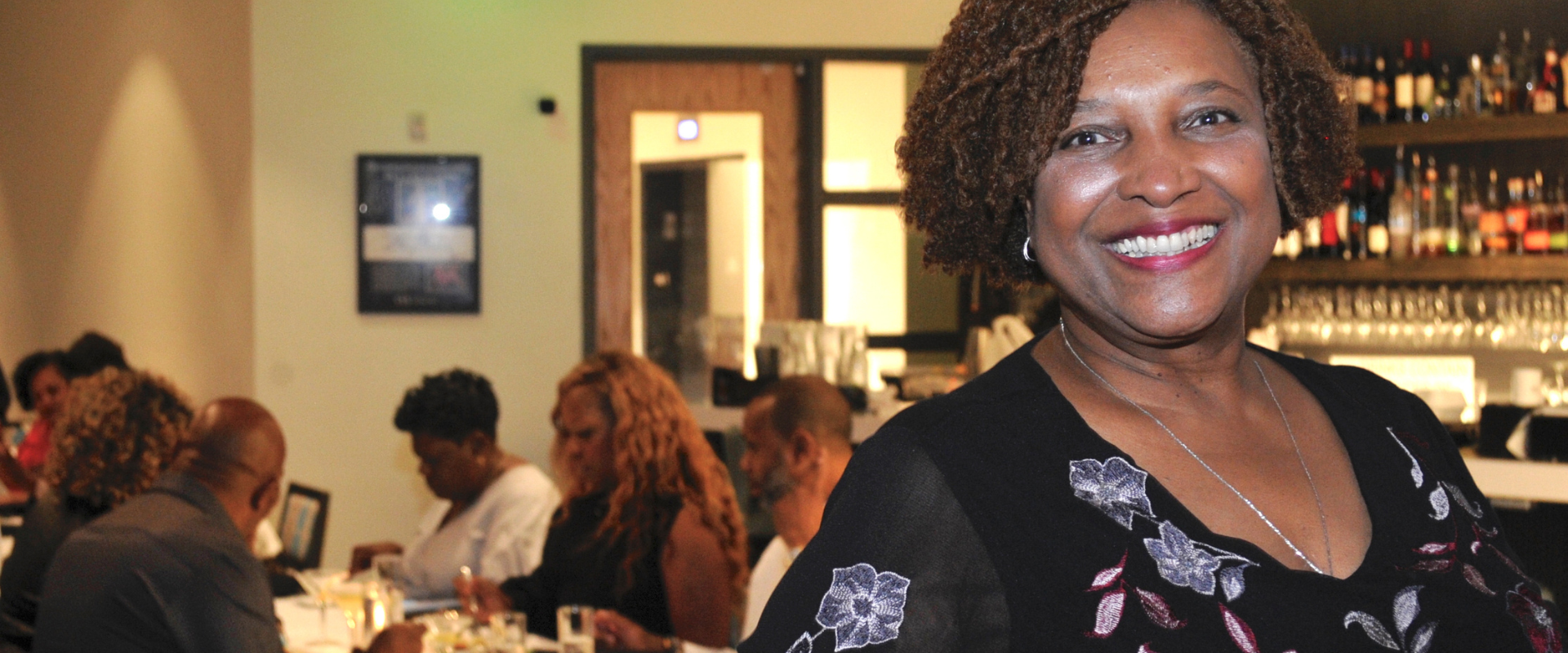 Bernadine Birdsong has taken different paths throughout her professional life. She's been a teacher, pastor and wellness center owner. She says all these experiences have centered around community -- particularly her community of Birmingham, Alabama.
"That's always been my heart, being engaged with the community, being engaged with the people around me," says Birdsong. "I feel like that is a part of my calling."
So when Michael's, a well-known steak-and-seafood fine dining restaurant, went up for sale, she felt that buying it was an important next step for her community work. Michael's had been owned by the same family since it first opened in 1953 and it had been looking to pass the establishment on to another local family. After Birdsong toured the location, her family made the decision that they should buy Michael's.
Her brother began working at the restaurant to learn the day-to-day operations before their family officially became the owners in 2016. Once they felt ready, they jumped right in. Now, when thinking of the most rewarding experience she's had owning the restaurant, Birdsong says it's "the bonding we've had as a family."
It's estimated that about 8 to 10% of restaurants in the U.S. are Black-owned, with few of them being fine-dining establishments. In Birmingham, Michael's is a rare Black woman-owned and operated fine-dining restaurant. Following the pandemic and racial-justice protests in 2020, the U.S. government, nonprofits and many businesses have redoubled their efforts to expand opportunities for Black-owned businesses like Michael's.
Looking to do its part to drive down this racial opportunity gap, the Michael's team has offered culinary programs to train locals, including high school students, interested in restaurant work. "It's beneficial for everyone," Birdsong says.
It's a family affair at Birmingham favorite Michael's Steak and Seafood, owned Bernadine Birdsong, left, her son Sebastian Kole, right, and her mother Amelia Williams. The restaurant's rooftop bar is named for Kole, a singer-songwriter and record producer. (Photo courtesy of Bernadine Birdsong)