Annual letter from Mastercard Leadership 2022
Built for today's challenges, preparing for tomorrow's potential
April 15, 2022 | By Merit E. Janow and Michael Miebach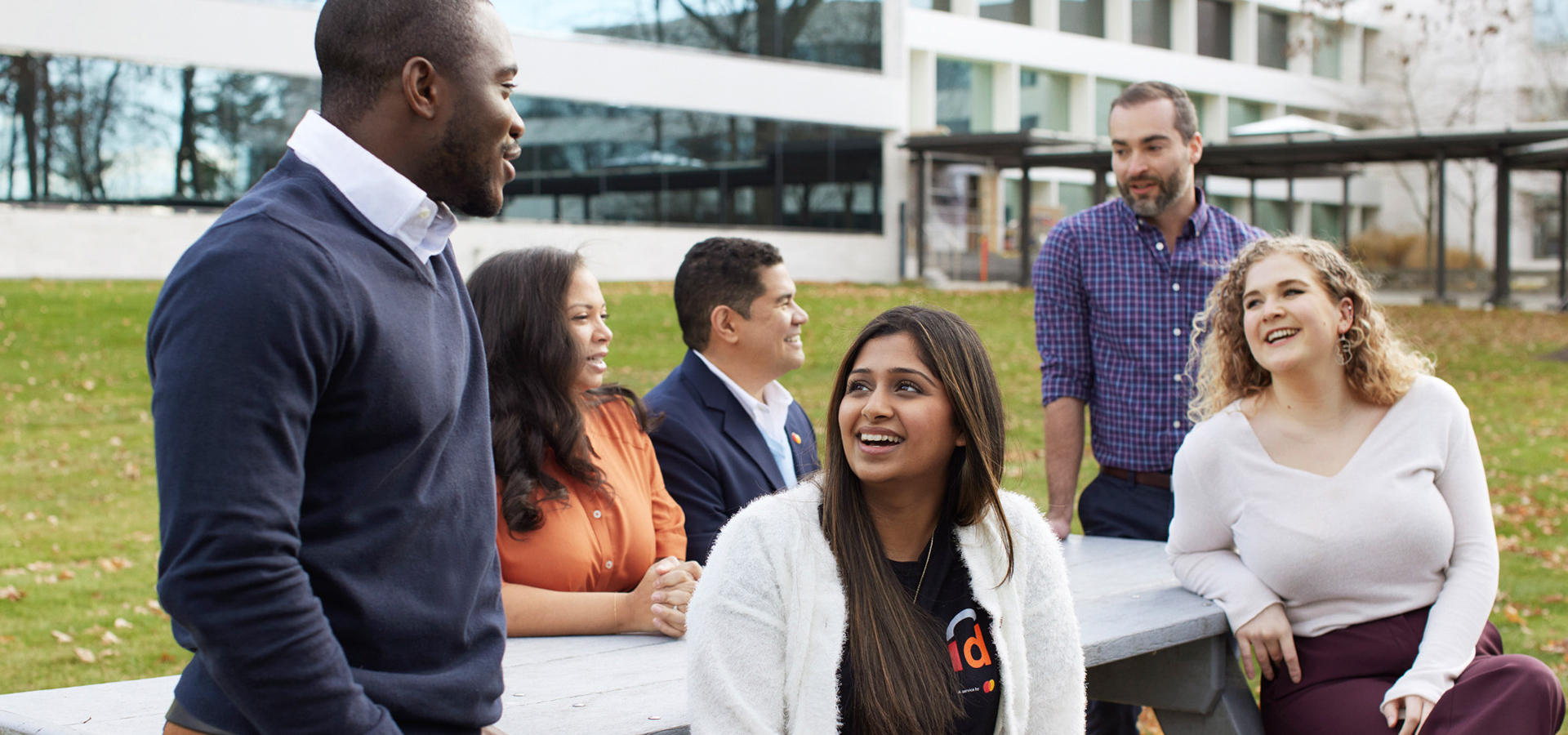 When we sat down to write this letter, one thing was obvious: This would not be a typical annual message. The past two years have been unlike anything we have experienced before. In 2021, we started to emerge from the pandemic with the promise of vaccines and therapeutics. The world began navigating a new normal. New habits formed. We developed new expectations.
People and businesses entered 2022 living a more digital life. The ability to connect immediately and across great distances has accelerated at a faster pace than anyone would have predicted. This sparked new ideas, opened new opportunities, encouraged new growth and connected entrepreneurs with new customers.
Yet, just as the world began to look toward a new day and come out of the pandemic, Russia invaded Ukraine, resulting in a dire humanitarian situation and a call for the global community to come together.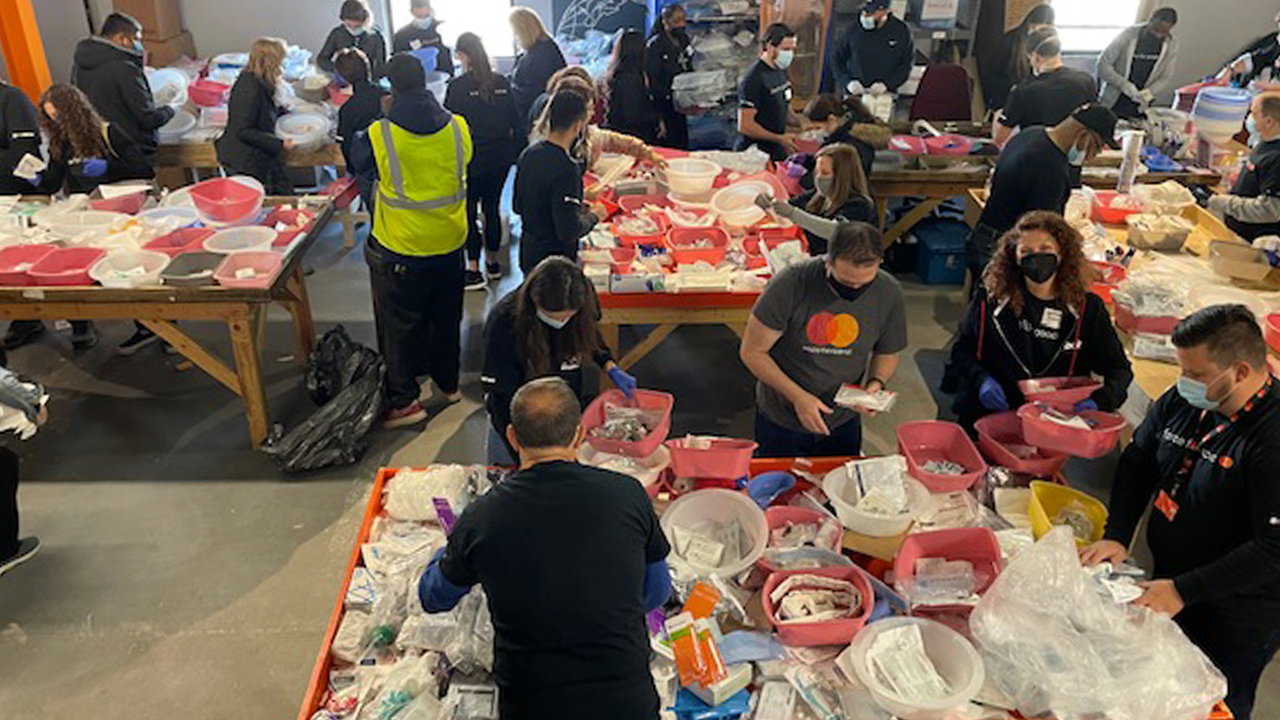 Supporting Ukraine: Activating our philanthropy, tools and network for humanitarian relief efforts
Across the world we continue to watch the devastating events unfolding in Ukraine. The people of Ukraine have been affected in ways that most of us could not imagine, and our thoughts continue to be with those impacted, including our colleagues, our customers and our partners.  As the humanitarian emergency continues to unfold, our first priority has been the well-being and safety of our employees and their families. 
Read more
Optimism amidst a challenging environment 

In this unprecedented moment in Ukraine, our immediate focus has been and continues to be our people. Their well-being has been our top priority and guided our actions. We leaned into our strengths — our diverse global footprint and our teams' creativity and focus — to support our employees, customers and the communities we serve. We're very proud of these efforts — their volunteering, their contributions to our NGO partners, and the activation of our partnerships to help people pay and send money when they needed it the most.
Even in the darkest days of the past several months, we had an eye toward the future. We thought about where we — and the world — would go from here. It was clear that doing well by doing good could strengthen bonds across communities and support a path for shared prosperity. 
Mastercard is well positioned for this changing world. The fundamentals of our business remain strong. We're staying ahead of technology trends and regulation, investing in the future of our network operations and engaging with partners. We are working to keep our data assets, data infrastructure and data-rich platforms ahead of our customers' needs, to help them realize the true potential of IoT, 5G and edge computing. All this positions us well to provide value to our customers and markets around the world.


Empowering small business owners in Indonesia
Rangga Septiana is a 30-year-old factory owner in rural Indonesia who  processes cotton used to create medical supplies. A virtual mentorship program supported by Mastercard helped him go digital and reach more customers, growing his business. 
Strong foundation for growth 

In our investment community meeting last fall, we emphasized the continued relevance of our Grow-Diversify-Build strategy. It has stood the tests of the past decade. It has allowed us to embrace the core of what we do — connecting buyers and sellers, sparking insights, pushing the boundaries of creativity. And it will serve as a foundation for tomorrow's possibilities.
That starts by focusing on the most significant growth opportunities for the short and long term — expanding in payments, extending our services and embracing new networks.

Payments
Payments are the engine that runs Mastercard. We're doubling down on this capability by consistently adding new features, such as Mastercard Installments, which allows lenders to provide buy now, pay later services. Since announcing this program last fall, we've seen leading brands partner with us to offer their customers greater choice in how they pay. We've also expanded the places people can use contactless cards and digital wallets. Contactless penetration reached half of our in-person switched transactions globally during the fourth quarter of 2021. That's up from one-third prior to the pandemic. We're also growing in remittances, disbursements and real-time payments.
We are well positioned to take advantage of a multiyear secular shift to convert payments from cash to digital. We're making sure we leave no white spaces uncontested in payments, emphasizing the power of our global franchise and using our strengths in data privacy, digital currencies and consumer trust. 

Services
For years, we've delivered value in and beyond transactions with our wide range of service capabilities. This work makes us a better partner. It differentiates our business and diversifies our revenues, helping us grow in new areas and go deeper in payments. For example, our cybersecurity software protects small businesses. Our analytics services and Mastercard Economics Institute help businesses make smarter, faster decisions. And we'll add to this with our recently completed acquisition of Dynamic Yield, strengthening our consumer engagement and loyalty services. Our consultants work hand in hand with governments on new payment platforms. Services in 2021 represented roughly 35% of our net revenue and grew at 25% year-over-year on a currency-neutral basis.

New Networks
We see opportunities for using our expertise in running multilateral networks to expand into adjacent spaces, before and after a payment is made. We're developing networks for open banking to help people more easily use and benefit from their financial data. That can be seen in how we are using advanced data analytics and machine learning to make the payment experience safer and smarter. And we're building a digital identification network, understanding that in the new digital economy, people, companies and governments will all need digital identification with the strongest security.
Fueling the power of partnerships 

Our partnerships are essential to our success. The more partnerships we develop and the closer those connections, the stronger we are. We strive to understand our customers' and our partners' goals, needs and aspirations. They are relationships of mutual respect, mutual growth and mutual trust.
As a result, trust builds and strengthens over time, creating a virtuous circle of innovation to help our customers and people across the world. This ecosystem is strengthened and governed by our franchise rules and standards, ensuring that the experience is predictable and safe time and again.
Partnerships don't just happen. They start with people. We have some of the best and brightest people across all parts of our business. Every day we are inspired by their values and their commitment to each other and to delivering for our customers. They set the bar high, they take ownership and they work with decency and humanity.
Our global teams execute our strategy in a way that creates the win-win scenario that's so important in partnerships. Look at Mastercard Installments and BNPL. They're about using our open-loop model, brand and franchise to fuel innovation and drive scale for mutual success.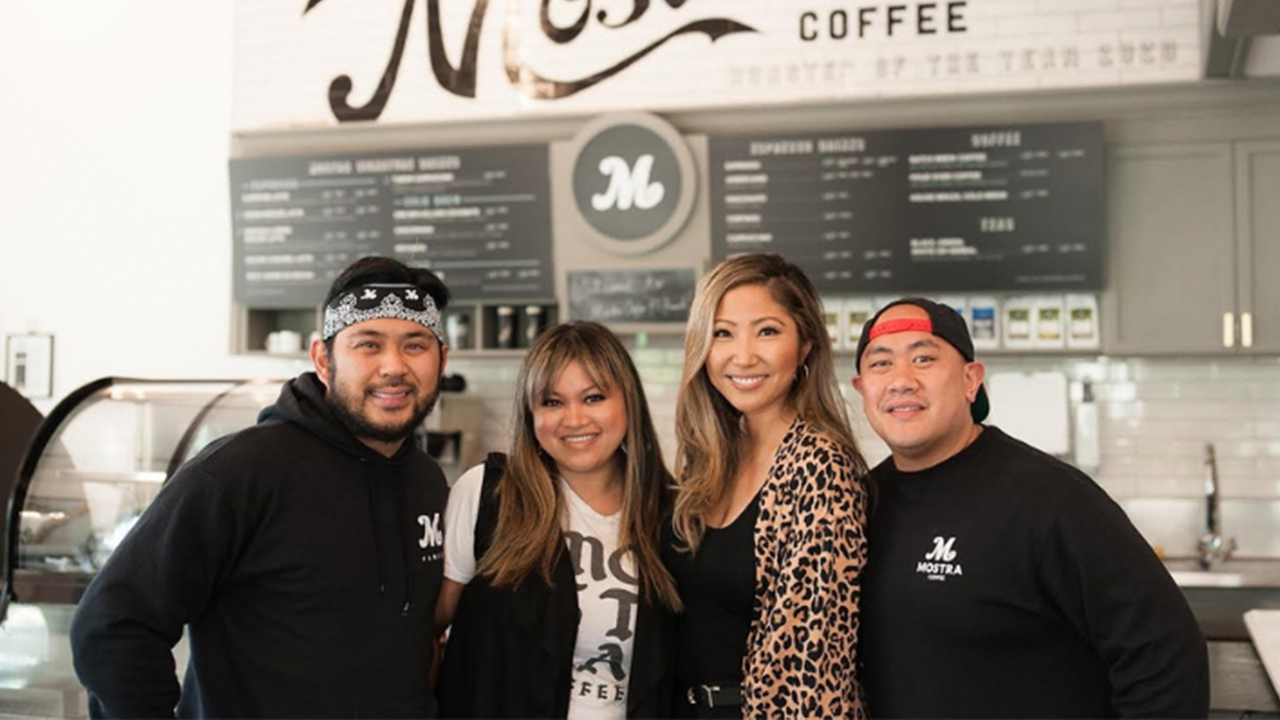 Open banking is giving a San Diego coffee roastery the jolt of capital to thrive
Beverly and Sam Magtanong had big plans for expanding Mostra Coffee, the microroastery and cafe they run with their partners. But when COVID-19 hit, they needed a loan to continue work on a second location, and they needed it fast. Open banking - which lets people more easily share their financial data with other banks, lenders and fintech companies — helped them open the doors to the new location, and keep them open. 
Read more
Driven by purpose, delivering impact 

We've recognized for a long time that Mastercard thrives when economies thrive. Economies are successful when growth is sustainable, inclusive — and when prosperity is shared. We do not look at our purpose as an "add-on." These activities are embedded in our business, and we seek to make our contributions sustainable by using our technology to deeply engage our customer base, our industry and governments.
In an increasingly interconnected world, we know we must use our resources to help people and the planet. It's the right thing to do, and it's very much in our interest to do so.
This has informed our long-standing commitment to financial inclusion and inclusive growth — to bring 1 billion people, 50 million small businesses and 25 million women-run businesses into the digital economy. That is why we focus on helping people maximize the financial tools available to them. We also know that our impact can't stop there. We must do what we can to support our people, our communities and our environment.
That is why we pledged to reach net-zero emissions in our supply chain by 2040. This goal builds on Science Based Targets initiative-approved goals to reduce greenhouse gases, a first for the payments industry.
That is why we joined with Conservation International and World Resources Institute to launch the Priceless Planet Coalition in 2020. We are now working together to restore 100 million trees by 2025.
That is why we're supporting small businesses around the world affected by the pandemic with a $250 million commitment, and we're using a $500 million commitment to narrow the racial wealth and opportunity gap in the U.S.
All of these innovations promote a more inclusive society for all people. We believe sustainability and growth complement each other and are not competitors.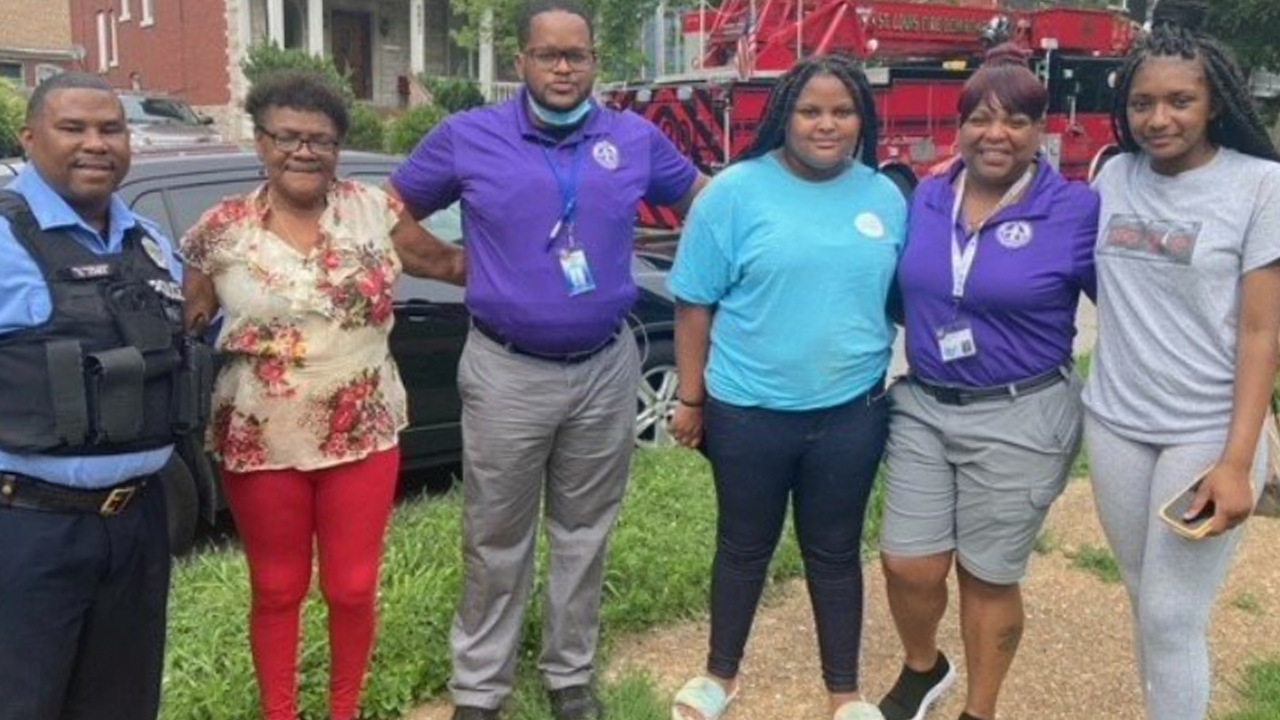 How St. Louis is changing what it means to be a first responder
A new crisis reponse initiative in St. Louis is dispatching mental health workers alongside police officers to connect people with the resources they need, keeping them out of jail or emergency rooms. Mastercard's Test & Learn data analytics platform showed it's saving police and emergency workers well over 2,000 work hours so they can respond to other priorities — and saving the city an estimated $2.2 million in 2021.
Read more
Our relentless commitment 

We believe we have the right strategy, the right focus and the right people for this next era of Mastercard.
For many years, our company has powered economies and empowered people. That is seen in how we continually and consistently deliver for our customers, and the way we approach our partnerships to deliver value and scale. It is also reflected in the way we support our people so they can be the most creative and most innovative.
That is what makes Mastercard so valuable. It's in our ability to deliver today while thinking about the needs and opportunities of tomorrow. And that's our ongoing commitment to you — to create value and have a lasting and positive impact.
Thank you for your support.
Sincerely,
Merit E. Janow          Michael Miebach
Board Chair                President and CEO