Passions
A theater for all five senses — and for jaded New Yorkers, too
August 17, 2022 | By Deborah Lynn Blumberg

At New York City's newest performance venue, a lead actor might share scenes with digital characters on a massive screen. Audience members may find themselves transported to a California vineyard, surrounded by breathtaking views and the subtle whiff of an ocean breeze pumped in from a built-in scent machine. Or a world-class magician just might pull a rabbit out of an unsuspecting attendee's hat.
Topping off the multisensory experience? A sweet and savory meal just down the hall. (No, rabbit is not on the menu.)
It's enough to delight the most jaded New Yorker.
"We set out to disrupt the night out on the town when it comes to the theater," says Warren Adcock, the creative director of Midnight Theatre and a veteran of David Blaine Productions. "It really is about a full night in New York City with all the bells and whistles under one roof. We wanted to create an experience that feels good."

The entrance to Midnight Theatre, left, and the interior of Hidden Leaf, the theater's Pan-Asian restaurant, featuring a menu from executive chef Chai Trivedi. (Photo credit: Brett Beyer Photography)
Midnight Theatre, which opens this fall, is an intimate 160-seat theater that uses an array of technology to tickle all the senses and make performances come to life, whether magic, cabaret, comedy, late-night DJ sets, film screenings or podcast tapings. Sponsored by Mastercard, the theater is part of Brookfield Properties' Manhattan West redevelopment project on the city's Far West Side. 
On the tasty side of things, renowned Brooklyn restaurateur Josh Cohen has opened Hidden Leaf, a full-scale gourmet restaurant that is a rarity inside a New York City theater. It features Pan-Asian treats such as lobster chow fun and steamed black sea bass with vadouvan curry. The theater's street-level aperitivo bar features '70s Italian disco and inventive cocktails.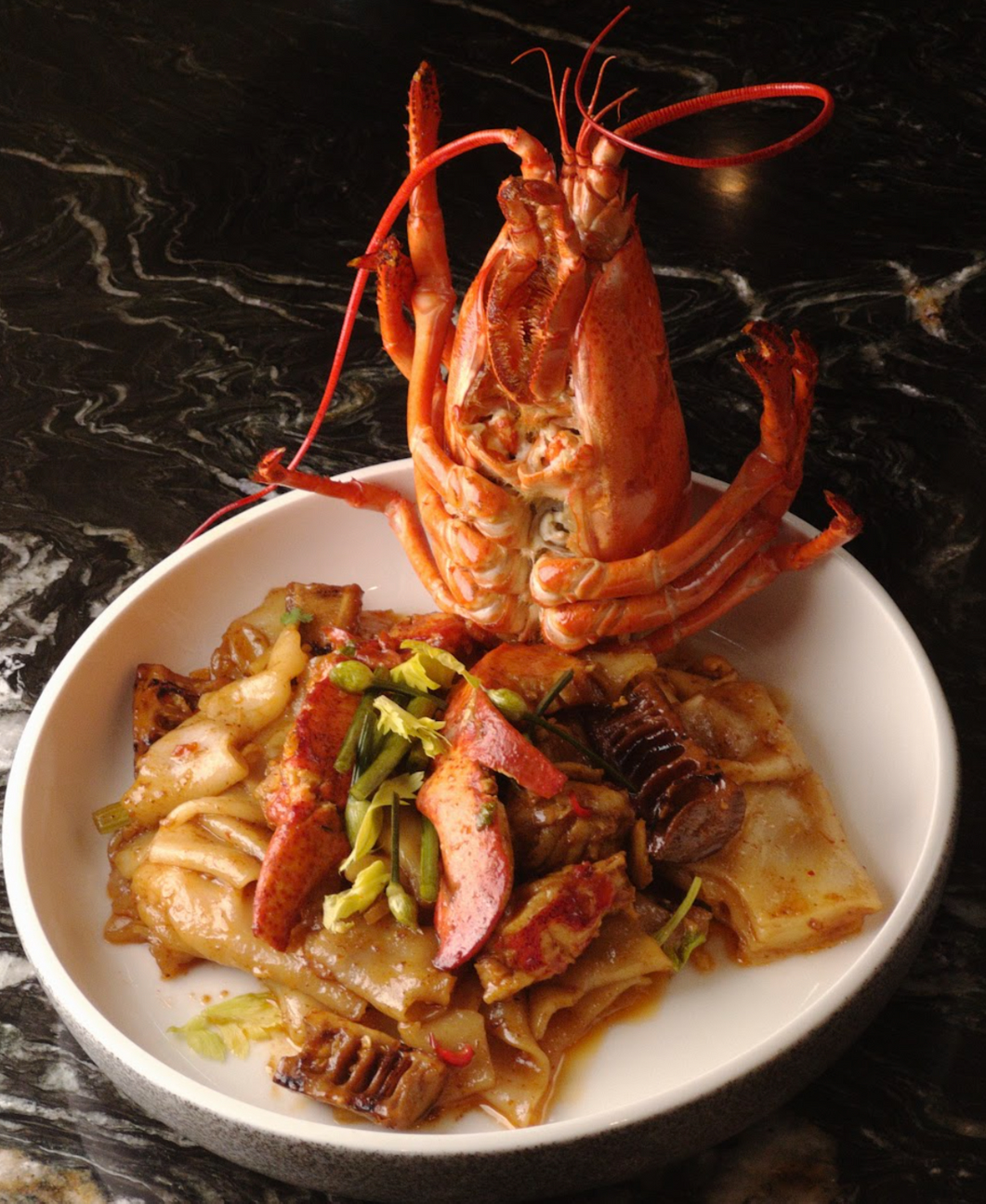 Hidden Leaf's lobster chow fun with XO sauce, charred fresh bamboo shoots and pickled chives. 
Though the concept for Midnight Theatre predates the pandemic, Adcock and Cohen knew it could satisfy a near-universal craving for live experiences that emerged after months of lockdown. According to Mastercard's 2021 Mastering the Art of Experiences global survey, two-thirds of people say they value experiences more than material possessions, and 87% are seeking experiences that give them joy.
"We're trying to create a place where entertainment can come back," Adcock says. "Entertainment is going to be more important than ever."
Midnight Theatre will feature a first-of-its-kind, permanently installed 270-degree immersive projection system to digitally change the decor of the room. Its built-in animated digital scenery and real-time animated environments also react to music.  
For example, in a magic show, a magician may share the story of how she first encountered magic accompanied by scenes of her life story emblazoned across the theater's walls.
As  the theater's official presenting sponsor, Mastercard worked with Adcock and Cohen to integrate its own multisensory brand – which includes a signature melody and album, bespoke macarons, unique dining experiences and even its own restaurants — into the Midnight Theatre experience. Now the theater will incorporate some of Mastercard's multisensory expressions, including working its custom-made "tastes" into elements of the Hidden Leaf cocktail and dinner menu.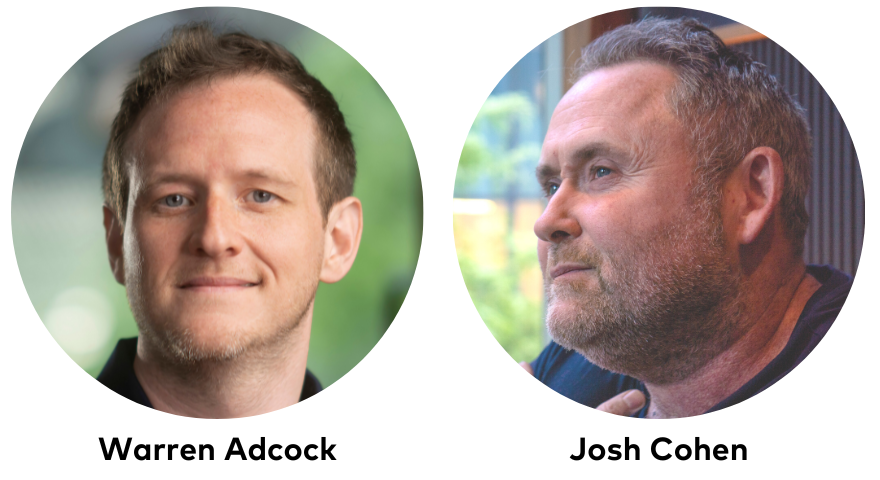 Other possible collaborations between the two include Priceless Dinners in the venue's 20-seat private dining room and Priceless fragrances diffused during certain programming. At the start of each performance in the theater, Cohen and Adcock will also play what they're calling the "Midnight Moment," a 30-second reel that introduces people to the theater. It concludes with the sound of Mastercard's sonic brand.
"It says, 'Hey, this theater is alive,' and it anchors each experience," Adcock says. "No matter what the content is, it gives you the sense of being transported. Because at the end of the day, that's what we want to do — to give people a true escape."
Additional photo credits: Theater interior, Jason Greenspan; Warren Adcock photo, Chris Ramirez/Firehouse Road; Josh Cohen photo, Sam Cunha.