Travel
Bringing the heart of Brazil to haute cuisine in São Paulo
May 25, 2022 | By Pedro Alves and Lucas de Oliveira

São Paulo is Brazil's most cosmopolitan city, with a renowned food scene reflecting the vibrant mix of people who call it home. But when chef Onildo Rocha opened his first restaurant there under Mastercard's Priceless banner late last year, he looked north to the vast region known as the Sertões, or hinterlands.
Over the course of 11 days, he and his colleagues and fellow Priceless ambassadors traveled along the São Francisco River for a true taste of the rich, rustic "nordestina" cuisine – wading through shin-deep water to net-fish a tiny species of shrimp called saburica, traditionally stewed with green papaya and coconut milk, or visiting a farmers market to taste aromatic seeds that can be steeped for syrup and used in cocktails.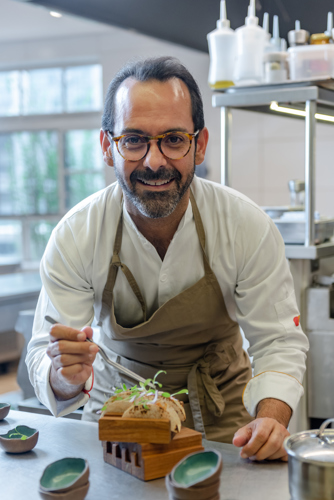 "We have incredible ingredients, such as saburica, mangrove oyster, dehydrated bee pollen, among others," he says in an interview on the rooftop terrace of the downtown Sao Pãulo culinary complex he oversees. "This food is so rich in flavor and possibilities."
São Paulo's Priceless, which includes a restaurant, bar, art space, and café, was two years in the making and is an ambitious outgrowth of Mastercard's multi-sensory and experiential culinary strategy. On the heels of the São Paulo restaurant, Mastercard opened Priceless with Estoril earlier this year in the heart of Mexico City's financial district, and the brand continues to partner with top chefs to offer "Priceless Tables" at landmark locations – from atop the Palazzo Beltrami in Milan to inside the American Museum of Natural History in New York City.
Rocha's fine dining space in the complex is called Notiê, and offers three tasting menu options, from five courses to 14, mixing world cuisine techniques with Brazilian flavors. While the premier menu focuses on the Sertões, he expects to evolve the menu through Brazil's other distinctive regions.
One favorite dish, Rocha says, is an elegant take on the traditional saburica stew, featuring the shrimp with different textures of papaya in an tangy broth made from smoked fish, cucumber, green tomatoes and pepper, below.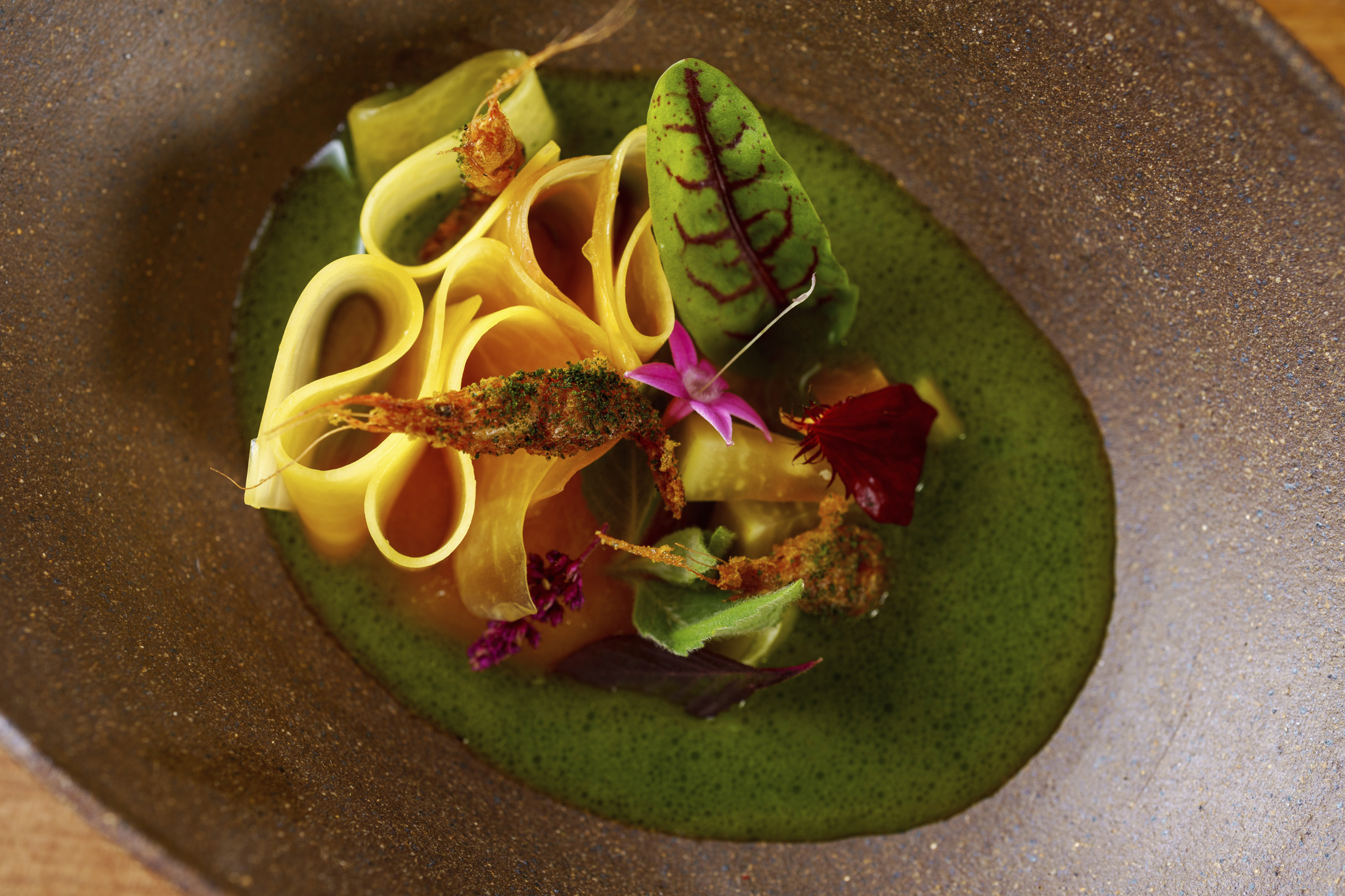 Other delicacies include the mangrove oyster with pitomba, a cherry-like fruit native to Brazil, and green tomatoes, steamed prawns in bisque with cassava and leeks, and young goat crusted with rapadura, a Brazilian unrefined sugar, with carrots and traditional country couscous, banner photo above. Dessert includes cashew jam with baru nut praline and a cashew nut ice cream, below.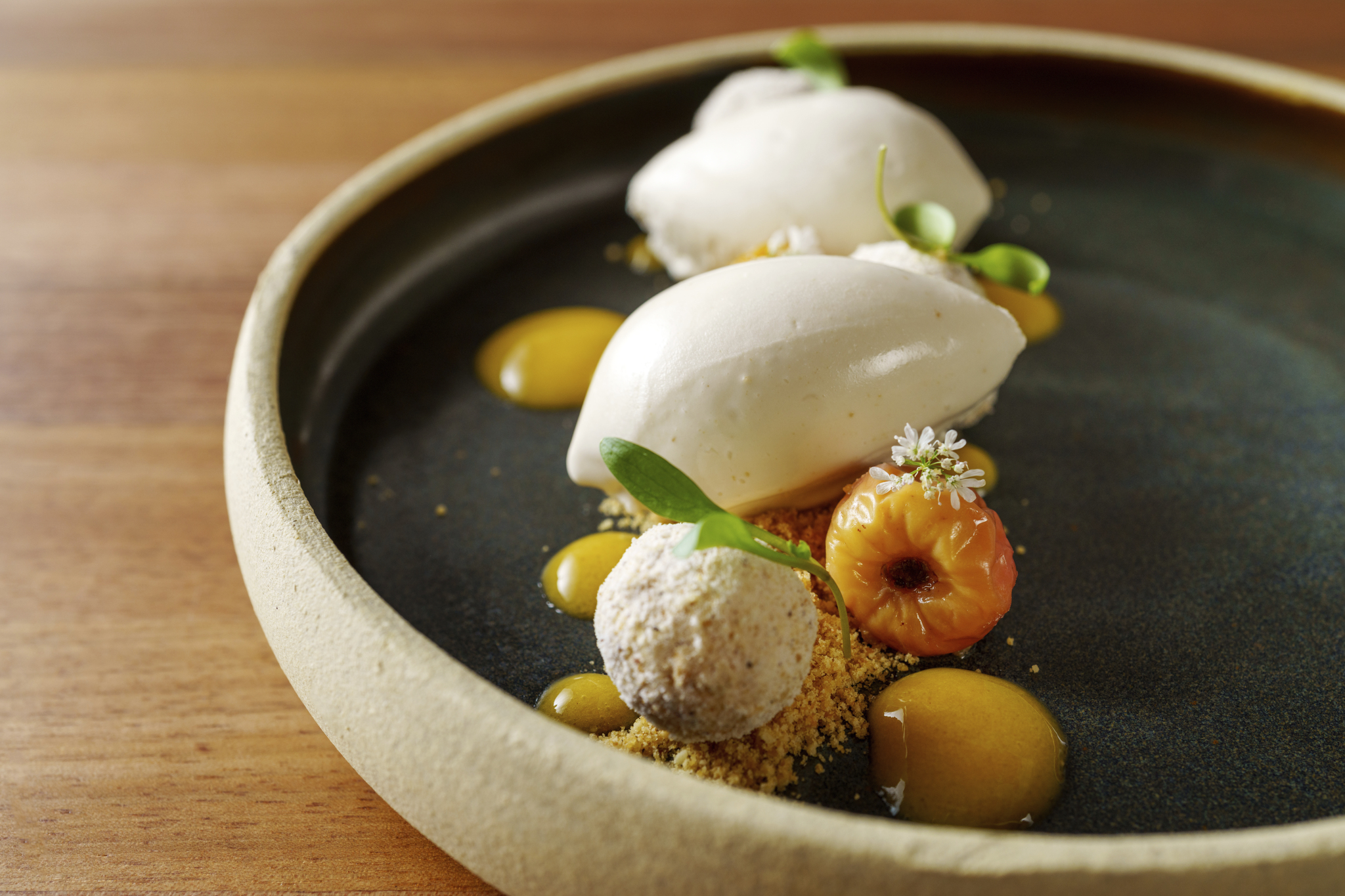 The tasting menu has a wine pairing option, with the wine list focused on natural wines with minimal processing and featuring small Brazilian producers. A bottle from the winery Vinhedo Serena in the country's far south features the notoriously thick-skinned Salarina grape. The near-extinct varietal probably arrived in Brazil around 1750 from the Azores and Madeira, and results in a full-bodied white wine, with outstanding acidity.
"Priceless has allowed us to reinvent the brand experience concept, providing a feast for all the senses and immersing consumers completely in unique experiences," says Sarah Buchwitz, Mastercard Brazil's vice president of marketing and communications. "We made sure that chef Onildo had complete freedom to create and suggest. We were sure that it would be something unique and surprising to bring to São Paulo."
Food photos: Rubens Kato. Photo of Onildo Rocha: Wesley Diego Emes