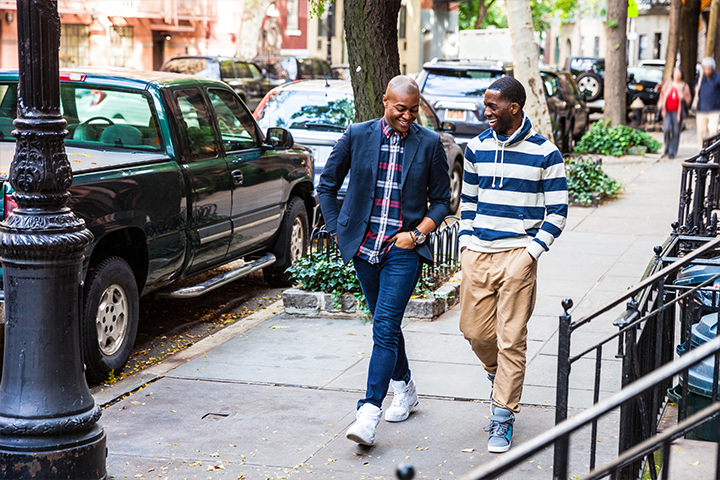 City Spotlight
New York City
Access to capital and resources for Black-owned businesses
Challenge
Black-owned businesses are an essential part of the fabric of New York City, and entrepreneurship has provided a pathway to wealth generation for Black families for centuries. Yet, Black entrepreneurs face enormous barriers and are vastly underrepresented among New York City's business owners. While the Black community currently makes up 22% of New York City's population (1.9 million), just 2% of NYC businesses are owned by Black entrepreneurs. There is tremendous potential for more Black-owned businesses to start and grow. Although COVID-19 has significantly changed the economic landscape, the top needs we heard from Black entrepreneurs remain the same: access to capital, lack of business background and reliable resources, finding customers, affordable workspace, and networking. Almost 10% of small businesses nationwide said they had missed at least one payment, and in New York City the figure was nearly twice that level at 18%.


mastercard solutions & initiatives
Partnering with the Small Business Services organization to address the challenges identified in the BE NY report through access to Digital Doors. Mastercard will provide Digital Doors to Black-owned and run businesses free of charge for one year. We will work together to help 1,500+ black owned businesses enter & strengthen their digital presence via training, mentorship, & networking.  Through Grameen America, we have also injected loan capital and support into the Harlem community in New York, supporting nearly 250 Black American small businesses that remain open to serve their community during the COVID-19 pandemic.
Disparate impact of COVID-19 on communities of color
Challenges
The COVID-19 pandemic has revealed how underlying racial disparities in access to health care, housing and economic opportunity determines one's life chances Appalling, but not unfamiliar, statistics from the New York State Department of Health found that black New Yorkers have been more than twice as likely to die from COVID-19 as white residents. More specifically, black New Yorkers represent 28 percent of deaths in New York City despite being 22 percent of the population. 


Mastercard Solutions & Initiatives
Partnering with the Mayors Fund to Advance New York City and the city itself, we are helping increase the speed and efficacy of aid disbursement for communities and business segments that need it most by leveraging Mastercard City Key, as well as developing donation platforms to enable emergency fundraising. Our direct aid disbursement program has reached 20K+ NY residents through 30+ Community Based Organizations so far. We plan to expand this effort to provide 250,000+ financially vulnerable New Yorkers with financial products to gain access to the digital economy and enable greater financial stability.
In March, we provided access to our data tools to the City of New York in order to inform budget planning, optimize aid disbursement, understand which merchants are open for business, and prioritize investment to support those most impacted by the pandemic. We are seeking to partner with NYC Economic Development Corporation (EDC) to provide them with timely economic health indicators that can help enable data driven policy decisions and evaluate the impact of initiatives on Black communities. We understand that providing data is not enough and will work collaboratively to scope out specific projects that bring to bear the full range of Mastercard assets to drive inclusive growth for black communities.
Unequal access to education & opportunity
Challenge
Far too few students receive personal finance education during high school and with schools transitioned to remote learning due to the coronavirus, experts anticipate a growing achievement gap across income levels and between white and students of black and Hispanic heritage. There is a body of research that links financial literacy education in high school to positive financial health outcomes later in life. While financial education certainly won't solve all of the economic challenges so many students and families are facing, it can play a role in helping students build positive habits, find funding for college, save for emergencies, and make fewer financial mistakes that could set them back in the future.


Mastercard Solutions & Initiatives
We are committed to setting up the next generation for financial success. Working with the Bronx Academy of Science and Engineering and the Partnership for NYC, we're helping establish a New York City high school dedicated to building cybersecurity skills.