Inclusion
How a daughter is making her mother's passion for education live on
March 7, 2023 | By Jessica Ndlovu
Her name was Alice Ngunzu, but most people called her the Chairlady.
She sat on a dozen committees for her church and village in rural Makueni County, Kenya, chairing many of them. For 31 years she taught at Muluti Primary School, educating hundreds of children in a bare-bones building that lacked electricity and running water, before her life was cut short at 54 by COVID-19.
Hundreds would have surely shown up for her funeral, but this was the first year of COVID, and restrictions on gatherings limited attendance. Public health officials were on hand to make sure the funeral stayed small. Even her husband had to attend at a distance as he spent three days at his wife's bedside, nursing her before she died.
"I remember thinking, 'This is not how she was meant to buried,'" says Imelda Ngunzu, one of Alice's four children. "She was larger than life, my mom. She was energetic, lively, always laughing."
For the first anniversary of her death, Ngunzu, a director for Enterprise Partnerships at Mastercard in Nairobi, about two hours from her parents' village, decided the best way to memorialize her mother was to build a library in her honor at the school to which she was so devoted.
Ngunzu, her husband, two sisters and brother, and their friends began fundraising, and in just 50 days they raised $6,500 to buy books and renovate a spare classroom. A Kenya-based publishing house donated an equal value of books, and one of Ngunzu's Mastercard colleagues donated a solar panel to power and light the school for the first time.
"My mother believed very passionately in education, and she cared deeply about the school where she taught for more than three decades," Ngunzu says. "The library provides an opportunity for kids to expand their worldview through novels, improve their academic performance through the provision of books that they may not be able to afford and build a reading culture in my village."
But it was another donation that inspired Ngunzu to think even bigger — a used laptop. After graduating from the primary school where her mother taught, Ngunzu had attended a far better-equipped provincial secondary school with a digital lab. Replicating that lab at Muluti Primary School, she thought, would give children the opportunity to imagine a world and a life beyond the confines of the village, and would be an even greater testament to her mother's life's work. "She would be completely surprised," Ngunzu laughs. "She didn't even know how to use a computer."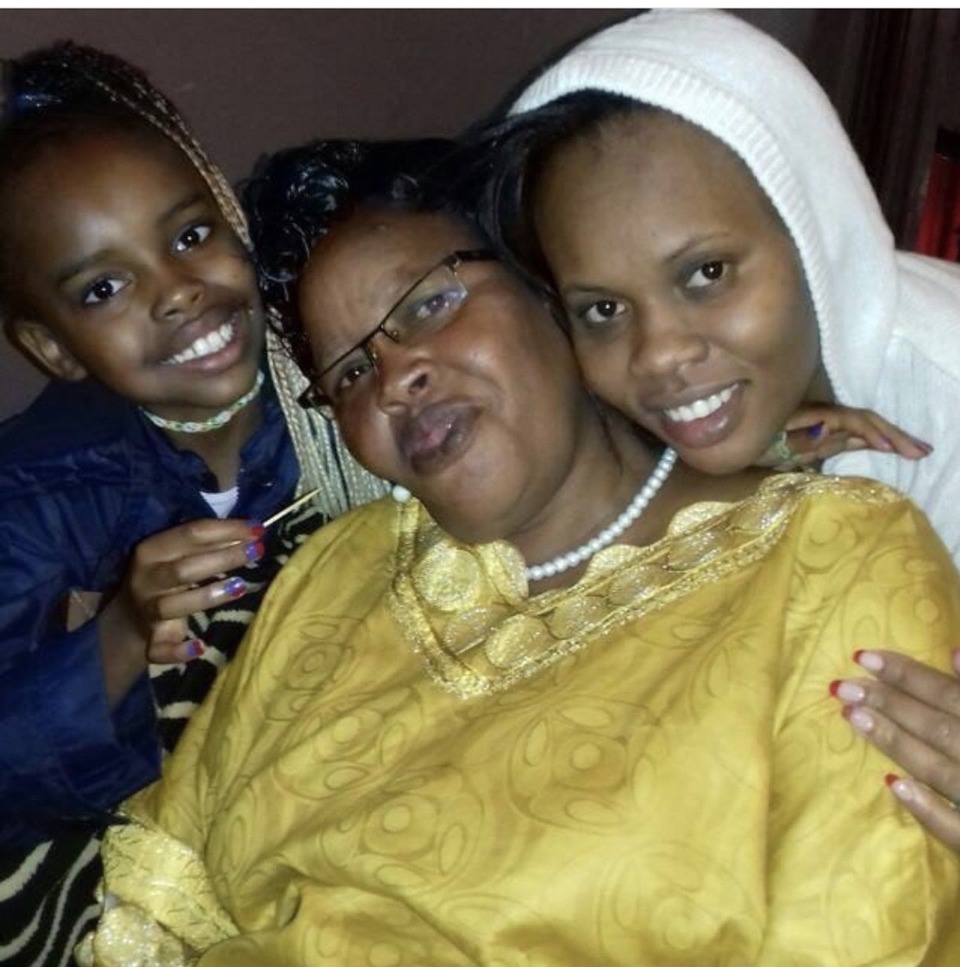 Alice Ngunzu, center, with daughter Imelda and granddaughter Amy Muriithi, died of COVID-19 in 2020. She was a lifelong educator and a leader in her Kenyan village.  (Photo courtesy of Imelda Ngunzu)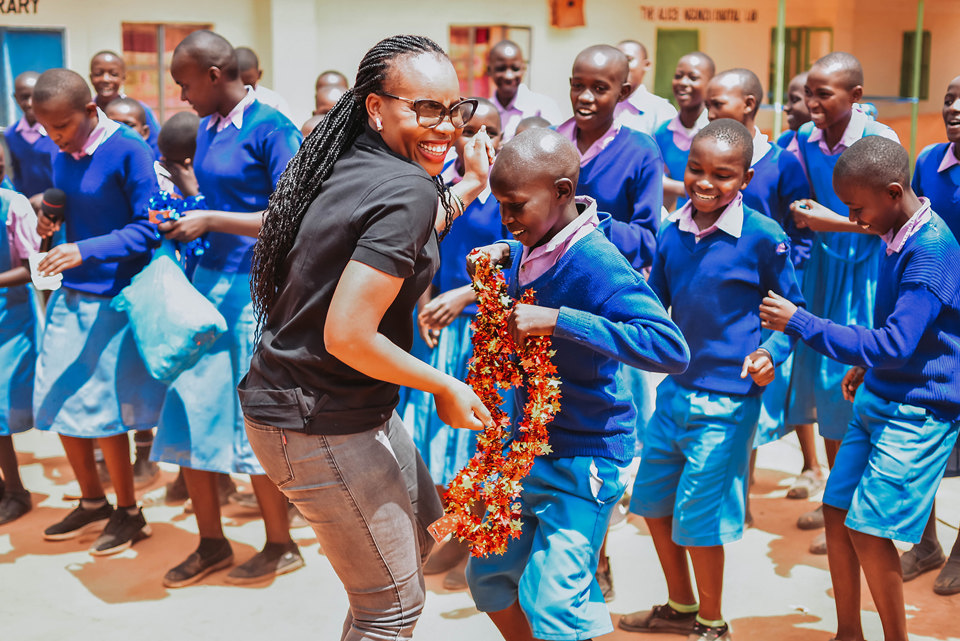 Imelda Ngunzu, a director for Enterprise Partnerships at Mastercard in Nairobi, decided to raise money to build a library at the school in which her mother taught for 31 years. Later, she, her family and her colleagues continued to raise funds to build a digital lab to connect the school to the internet. At the ceremony honoring the opening of the lab, Ngunzu dances with students from Muluti Primary School. (Photo credit: Njagii Photography)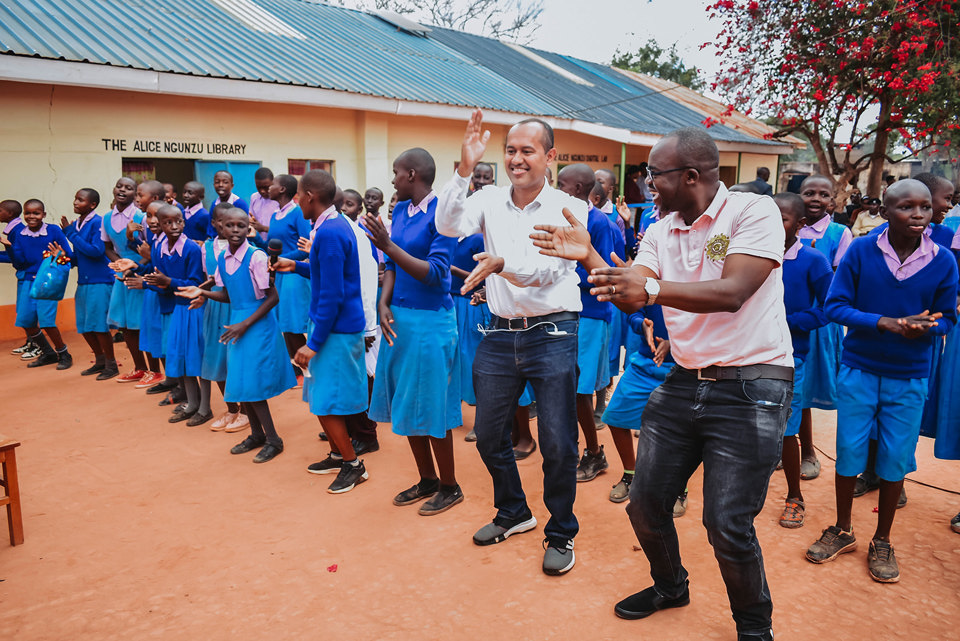 Shehryar Bakht Ali, second from right, the Mastercard country manager for East Africa,  and Daniel Huba, right, a vice president in sub-Saharan Africa market development, traveled with other Mastercard colleagues to Muluti Primary School to celebrate the opening of the digital lab with Imelda Ngunzu. (Photo credit: Njagii Photography)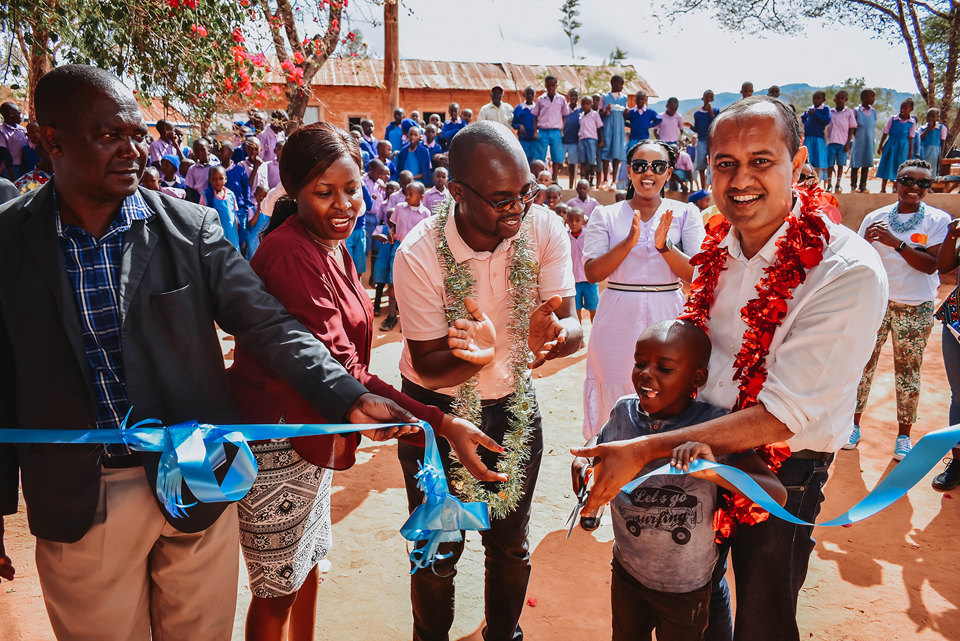 Imelda Ngunzu's young son Sam Muriithi helped cut the ribbon. (Photo credit: Njagii Photography)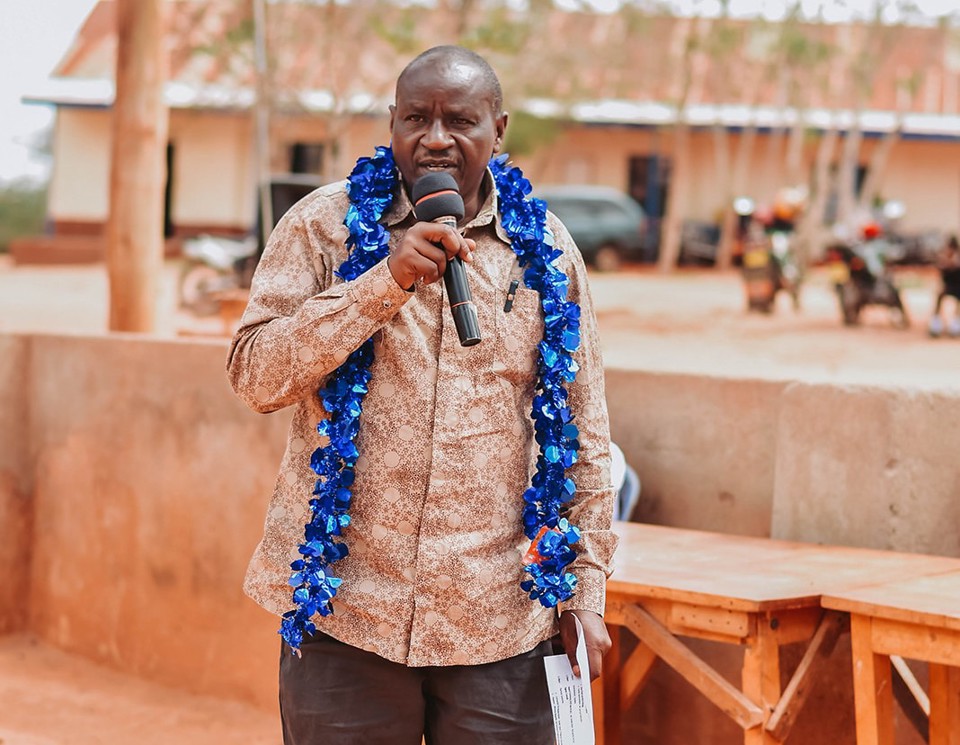 Alice Ngunzu's husband Samuel Kamwele, speaks at the ceremony. (Photo credit: Njagii Photography)
Students at Muluti Primary School in the digital lab named for Alice Ngunzu. (Photo credit: Njagii Photography)
The school is in Makueni County, a region in southern Kenya home to the Makuli-Nzaui landscape, which has suffered from deforestation, leading to erosion and reduced agricultural productivity. Mastercard's Priceless Planet Coalition has targeted Makueni County for its reforestation efforts, and Imelda Ngunzu, center, with colleagues Jemima Kariuki, left, and Kevin Amateshe, right, planted a tree at the school to support the effort. (Photo credit: Njagii Photography)
In 2021, Ngunzu was nominated by her colleagues for Mastercard's volunteer recognition program, the CEO Force for Good Awards, and won a $5,000 grant that, along with other donations, paid for 12 computers, a laptop, software with a full digital curriculum, other content licenses for the lower classes and desks and chairs. She worked with a nonprofit that brings computers and connectivity to classrooms to link the school to the internet, and four teachers have been trained to teach computer science.
"If these rooms can have an impact on just one girl's life from my village," Ngunzu says, "then I rest easy that my mum passed on for a larger cause."
Inspired by Imelda's story, her Mastercard colleagues earlier this year raised an additional $16,000 matched by Mastercard to boost her funding to $32,000. The funds will be used to lift up the whole community, with plans to build additional digital labs in the neighboring schools so that all students in the adjacent villages can benefit from.  
She continues to raise money toward additional desktop computers, software and licenses and other equipment, and arrange for her colleagues and other business experts to visit the school to help inspire the students.
"In such a community, children very easily lose hope," Ngunzu says. "I'm hoping that the visitors encourage the children to not give up hope, to study further and to envisage a life and a career beyond the village."
Banner photo: Imelda Ngunzu shows students at Muluti Primary School how to switch on one of the computers in the digital lab, which she calls her "proudest moment." (Photo credit: Njagii Photography)