Future of work
Caring for yourself to care for others
November 14, 2023 | By Jennifer Rademaker

The COVID pandemic left behind a few gifts in its terrible wake: improved technology that connects us, increased work flexibility, greater focus on work-life balance, and heightened awareness of the importance of mental health. While these are all key components of the future of work, it's the intersections that interest me the most.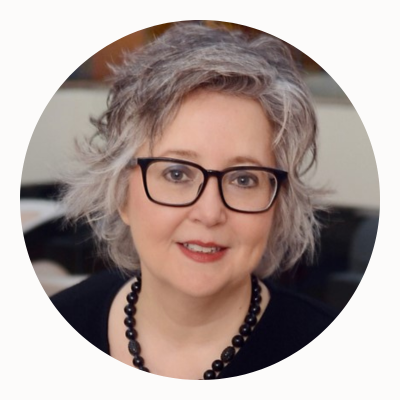 In the intersection between flexibility and mental health, there is evidence that hybrid working can weaken social connections and make it challenging to build new ones. In an advisory released in May, U.S. Surgeon General Vivek Murthy warned of an epidemic of loneliness and social isolation. Half of U.S. adults report experiencing loneliness, and only 39% said that they felt very connected to others, according to a 2022 Meta-Gallup poll. In the U.K., the Royal Society for Public Health had similar findings. 
While no one group is immune, young adults, the elderly and caregivers are more likely to feel isolated and suffer the many negative physical and mental health side effects associated with loneliness. Caregivers can often be much lonelier or disconnected than we realize. When looking after someone else, important activities like connecting with friends, pursuing hobbies, or indulging in self-care can fall away.
A colleague who was caregiving for a brother undergoing cancer treatment shared this with me recently: Even when she had a moment to herself, she was consumed with thinking about the next medical appointment, whether he could afford treatment, if he would survive (he did!). When she did have time to see friends, she was reluctant to go — convinced that she'd bring the group down or that she would be guilt-ridden that her brother was at home, too weak to go anywhere. 
She cried alone on the drive to work, but her work friends were her lifeline — they were the few people outside of doctors, nurses and immediate family whom she saw on a regular basis. Pre-pandemic, a core group of friends scheduled monthly lunches around her brother's appointments in the cafeteria of our Purchase, New York office. She could even laugh freely from time to time with those colleagues. 
Employees that feel well live well — at home and at the office. We need to make mental wellbeing and a holistic approach to employee support a priority.  
That's why Mastercard has invested in resources to support our employees, including a mental resilience and wellbeing program to curb stress and burnout, an employee and family resource program with free counseling sessions, and backup eldercare that provides temporary assistance for adult loved ones, among other programs.
One of the most valuable lessons I've learned coming through the pandemic is that we need to be purposeful about creating authentic connections with our loved ones, friends and colleagues. Here are some steps we can all take to help each other feel connected:
Connect with intention: Take time to chat with people, ask how they are, make a date to grab a coffee or tea together. 

Stay present: When you're with people, in person or online, put your devices down and actively listen. 

Reach out: Think about people you may not have seen in a while and send them a quick text or call to let them know you're thinking of them.
These may all seem like very small, obvious actions, but they can make a big difference to people who are juggling working and caregiving. And in turn, you may feel more connected too.