Future of work
Building more inclusive tech starts with bringing together more diverse teams
November 9, 2023 | By Nicole Turner

To develop tomorrow's leading innovations, we'll need to build more inclusive technology teams today.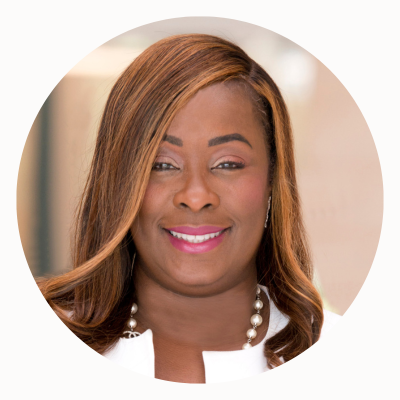 Research has shown diversity pays dividends for companies. Diverse teams often perform better, make better decisions and are more profitable than less inclusive teams. They're also more innovative. But to achieve greater inclusivity, the industry must take meaningful action to better represent the world in which we live.
Women and many communities of color are still significantly underrepresented in the tech industry. Black and Latino professionals currently make up just 9% and 8%, respectively, of the workforce in science, engineering, technology and math professions, far below their representation in the workforce overall. Women account for about 25% of the workforce in computer and engineering occupations, even though they make up nearly 51% of America's college-educated workforce.
Though it's important to ask why we haven't made significant progress to change these statistics, it's even more important to talk about how we can move the needle. That's something I think about every day in my role leading Mastercard's seven global Tech Hubs, where we create and run the systems that power the economy and build the technology that is constantly reshaping it. We're working to foster a more inclusive economy that better supports all the people we serve and create opportunities that are open to everyone.
Good technology starts with talented people. Throughout my career building teams from the ground up, I've learned that developing transformative products isn't just about technical prowess — it's also about lived experience. Creativity often emerges from an individual's desire to solve an everyday problem that they or their community encounters.
But innovation is hardly ever a solo endeavor. We have to create more environments where innovation can thrive and where diverse perspectives can blend to create something new that makes life better for all of us.
Bringing more diverse representation to tech
There's no silver bullet for inclusivity. It'll take a multi-faceted approach and dedicated spaces where technologists and the community can connect and create together. Our Tech Hubs reflect this ethos.
Located in St. Louis, New York City, Arlington, Va., Dublin, India, Sydney, and Vancouver, Canada, our Tech Hubs aren't your typical offices. These state-of-the-art facilities create a connected ecosystem that unites 40% of our workforce and experts from diverse backgrounds and disciplines. You'll often find employees from software development, finance, data architecture, cybersecurity, even communications, closely collaborating. The work they produce not only impacts our global customer base, but our communities holistically.
Mastercard consistently engages and collaborates with the local communities where our Tech Hubs are located. We've worked with our engineering and Start Path startup engagement teams to create business pitch competitions for underrepresented groups. We've also joined forces with organizations such as Access Point and Launch Code to develop apprenticeship programs in our St. Louis and New York City Tech Hubs, respectively, creating a pipeline of diverse technologists for our organization. Mastercard's employee-led business resource groups also continue to play a vital role in shaping our connections to the community, through employees engaging in various activities, like acting as business pitch coaches or volunteering.
Exchanging ideas and learning from each other is so critical to create more inclusive products and services. Our Tech Hub partnerships with local colleges and universities create research and collaboration opportunities for us to advance human-centered design and create a digital payments ecosystem that promotes greater accessibility and financial inclusion.
We've forged several partnerships with universities across the country, including historically Black colleges and universities. One of them, an externship program with Howard University, allows Howard professors who teach software engineering and product development design and their students to spend the summer with our executives, our research and development organization, and product and engineering teams.
Partnerships like these help us build authentic connections with the community and engage the next generation of innovators — in May, a dozen students earning their associate degrees in network administration and information security at LaGuardia Community College in Queens completed nine-month apprenticeships at the New York City Tech Hub and began full-time jobs at the company.
The work we do to build these bridges is even more powerful when we as a team can personally engage in these efforts. What I love about working at Mastercard is the support employees receive to bring their authentic self to work — and in supporting us as we share our skills, expertise and experiences with the larger community.
Connecting to communities 
Recently, I joined colleagues to participate in our Racial Justice Pro Bono program that connects employees to nonprofits working to further racial equity. We were connected with a local organization that supports Africatown, a historic Black community in Alabama founded by the last group of West Africans transported to the U.S. to work as enslaved people in 1860, more than 50 years after the U.S. formally abolished the slave trade.
Engaging with communities that our Tech Hubs call home means more than just establishing a physical presence in various locations; it means becoming an active participant in the fabric of their regions.
Working alongside diverse colleagues from different parts of the business, we developed a range of strategies to amplify Africatown to increase tourism to the area, including building a framework for their new website, creating a social media strategy and collaborating with the local Chamber of Commerce.
Engaging with communities not only enriches our organization but also propels us to create solutions that are more inclusive. This is the kind of purpose-driven culture we cultivate in our global Tech Hubs that can — and should — extend beyond the physical walls of our building.
Engaging with communities that our Tech Hubs call home means more than just establishing a physical presence in various locations; it means becoming an active participant in the fabric of their regions. In many of Mastercard's Tech Hubs, we amplify programs like Girls4Tech, Mastercard's STEM education program for girls, and Black Girls Code, a nonprofit for Black girls in STEM. One of our most hands-on experiences in the New York City Tech Hub is via Break Through Tech's Winternship program, a series of career development workshops and a paid, three-week, mini-internship experience in January for women and other underrepresented groups enrolled at The City University of New York and who are interested in pursuing a career in tech.
What our organization has done shouldn't be revolutionary, but it's absolutely necessary. Diversity isn't just important for diversity's sake. It is a real strategic asset for businesses that makes them more competitive and allows them to build products that are more responsive to their customers' needs.
Through our Global Tech Hubs, multi-million investments in underrepresented communities, focus on inclusive leadership, and partnerships with organizations dedicated to advancing equity and inclusivity, we're harnessing diverse talent and perspectives to propel innovation. We're using these spaces and initiatives to create a vision for what the next evolution of tech will look like — one where community and industry intersect to create a more inclusive future.