Innovation
Can robots fix social isolation?
June 1, 2022 | By Anthony Venutolo
In Tech is our new biweekly feature highlighting what people are talking about in the world of technology — everything from crypto and NFTs to smart cities and cybersecurity.

Robots that bring a smile
New York state will soon begin to distribute robot companions to more than 800 older adults. These devices are not intended for tasks like vacuuming, washing dishes or other physical labor; think of them more as elaborate versions of Alexa or Siri.
For older people especially, social isolation brings a plethora of health risks, and the pandemic certainly hasn't helped. Loneliness is associated with a 50% higher risk of dementia, a 32% increased risk of stroke and a 29% greater risk of heart disease, according to the Centers for Disease Control and Prevention.
The robot, nicknamed ElliQ and built by Israeli firm Intuition Robotics, can engage in small talk, help contact family members and issue much-needed reminders to exercise or take medicine, according to The Verge.
"It focuses on what matters to individuals — memories, life validation, interactions with friends and families — and promotes overall good health and well-being," Greg Olsen, the director of the New York State Office for the Aging, told The Verge.
By remembering key details of a user's life, ElliQ forms bonds with users and projects understanding and compassion, Intuition Robotics says. While there have been critics who claim that machines can dehumanize users, some studies conclude that companion bots can have tangible health benefits for older adults.
Maybe that's why R2-D2, the lovable trash-can-esque droid from "Star Wars," still makes us smile after 45 years.

You want fries with your NFT?
While airline miles, cash back and discounts have ruled the roost in the traditional loyalty world, global restaurant chains are starting to flip the script by jumping into the NFT game.
And sure, all this NFT talk may seem like brands are trying to be the cool kids at the lunch table, but there's a method to all this madness.
For starters, token ownership can allow companies to offer loyal consumers exclusive benefits and experiences, such as VIP access to a metaverse hangout. Think of it like a hybrid speakeasy built within the cinder blocks of cyberspace.
Taco Bell, Domino's and Applebee's have recently announced projects to drive loyalty and engagement, while Starbucks announced a digital community called "Third Place" in early May.
Citing its heritage of  innovative store designs, Starbucks card art and other assets, the company says it will launch the community with an NFT collection later this year that will unlock unique experiences and benefits. And with 27 million active rewards members in the U.S. alone, it shouldn't be hard amassing a core ecosystem that will scoop up future collections.
And even with NFT sales slowing of late, there's an expectation that they will become a part of our immediate future. Ken Moore, Mastercard's chief innovation officer, told Quartz last week that in order to understand habits, brands need to be where their consumers are. "If customers are spending time in AR or VR, then, as a consumer-facing brand, you want to have a presence in those technologies, even if right now it is experimental," he said.
It's all about unique customer experiences and how best to understand them, Moore said. And while companies have traditionally used loyalty points to retain customers, NFTs are just "digital reinventions of these same things."

Germs in space
Even in the pristine ecosystem of the International Space Station, the threat of dangerous microorganisms is very real. That's why the European Space Agency is creating technology that could kill them.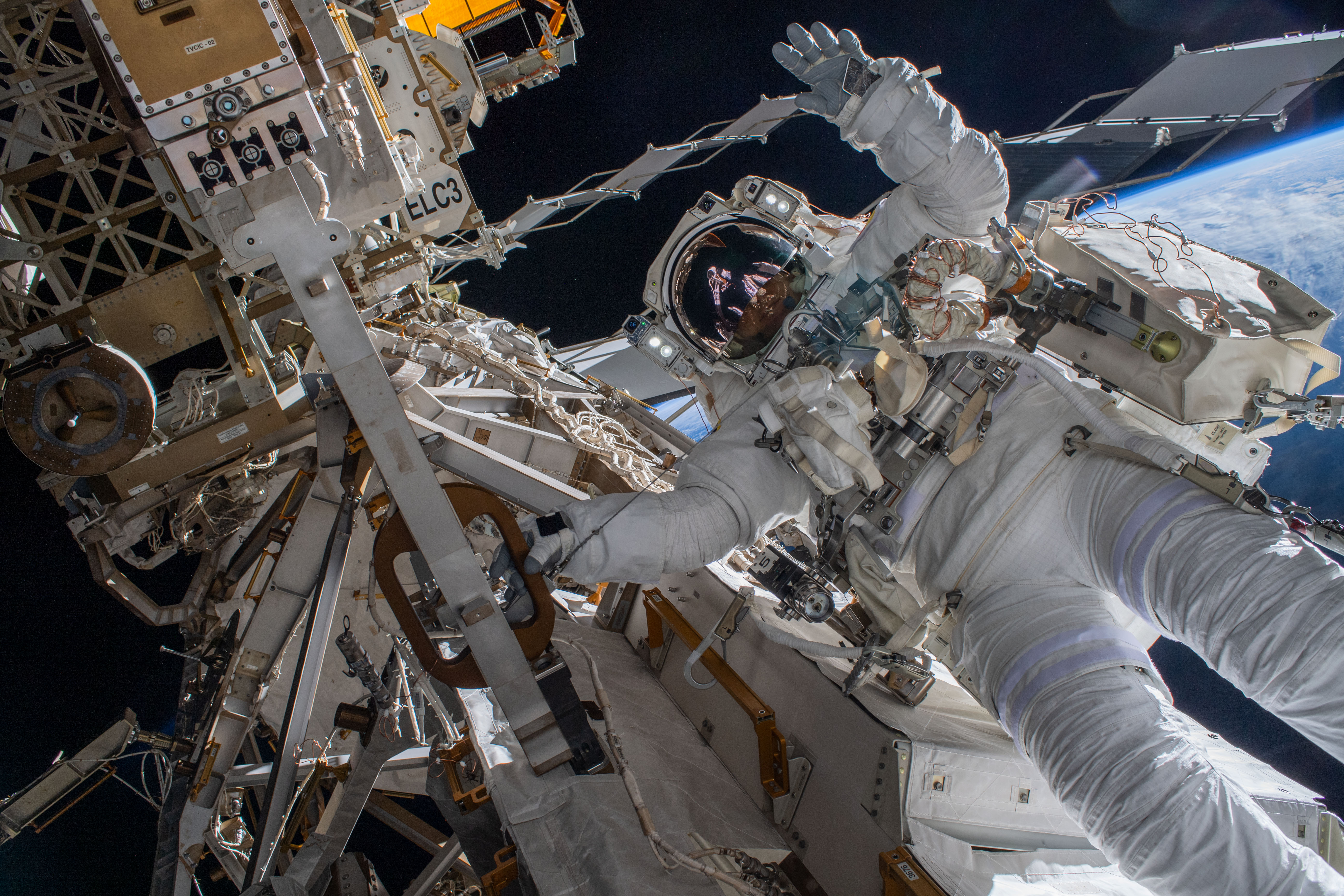 ESA astronaut Matthias Mauer on the International Space Station's truss structure during a spacewalk. (Photo credit: NASA)


"Microbes carried from Earth to the ISS are mutating," Malgorzata Holynska told Popular Science in late May. She's a materials and process engineer and the technical officer for the ESA's self-cleaning-spacecraft project. The larger problem? "Strains are evolving that are resistant to common antimicrobial agents," she said. 
With long-term space exploration no longer a pipe dream, and with proof that space travel weakens astronauts' immune systems, the urgency to battle strains in space is a serious matter.
In the past few years, there have been several instances of astronauts reporting eroded equipment, namely on the Russian space station Mir, where clusters of organisms were growing under rubber window seals.
To keep conditions from tailspinning into a plotline straight out of Isaac Asimov, the ESA found a promising solution: self-cleaning surfaces. Their coating uses compounds that remove harmful bacteria.
To date, Holynska's team has used the new coating on glass, silicon wafers, aluminum foil and specially made paper tissue. If the ESA is successful, its efforts will undoubtedly pave the way in not only keeping astronauts healthy aboard the ISS but preventing potentially dangerous microbes from wreaking havoc here on Earth.