Inclusion
In 'Descendant,' a history lesson still reverberates
December 7, 2022 | By Amy Kover

In 1860, more than 50 years after the import of slaves was made illegal in the U.S., wealthy businessman Timothy Meaher smuggled 110 people from West Africa to his plantation near Mobile, Alabama. He did it on a bet.
To hide evidence of his guilt, he burned the ship, called the Clotilda, and left his captives —ages 2 to 25 — in the woods for two weeks before returning to enslave them.
Their fate lies at the heart of Margaret Brown's Netflix documentary "Descendant," which tells the story the 2019 discovery of the Clotilda, the last known slave ship in America, and its descendants who settled a tiny community known as Africatown, three miles north of downtown Mobile.
Last week, Mastercard invited 500 New York City public school students, mostly high schoolers, to a screening of the film at Harlem's storied Apollo Theater. The event marked the second year of In Solidarity, Mastercard's initiative to help close the racial opportunity gap in part by elevating the voices of Black communities throughout the U.S.
"This story is important not just for African Americans, not just to Alabama, but to all of us," Michael Froman, Mastercard's vice chair and president for Strategic Growth, told the audience.
Following the screening, In Solidarity lead Salah Goss led a panel discussion with film co-writer Kern Jackson and three descendants of the Clotilda, including Emmett Lewis, who would frequent Africatown's cemetery to connect with his ancestors. He urged the Black students in the audience to approach African-American history as a personal endeavor: "Don't think of history as something you learn on Tuesday, then take a test on Friday and forget about it," he said. "This is about you."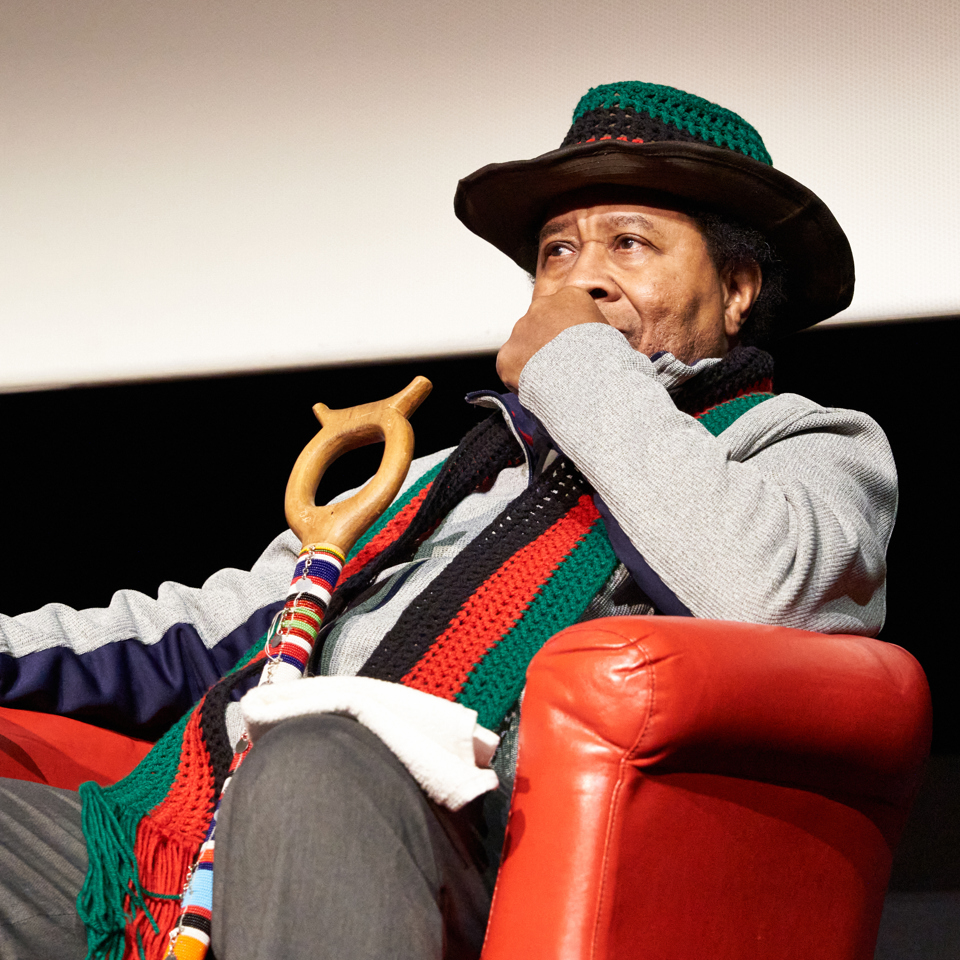 Joe Womack, one of the descendants of the Clotilda, spoke about the importance of Black children today knowing their history so they can shape their future. (Photo credit: Arsalan Danish)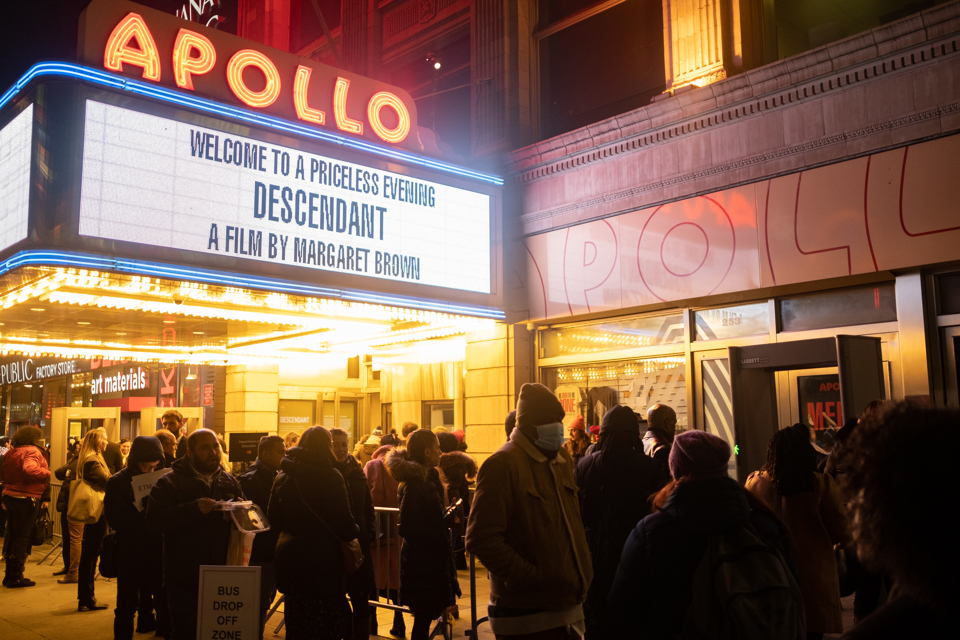 Mastercard sponsored a special screening of the documentary "Descendant" at the historic Apollo Theater in New York.  (Photo credit: Arsalan Danish)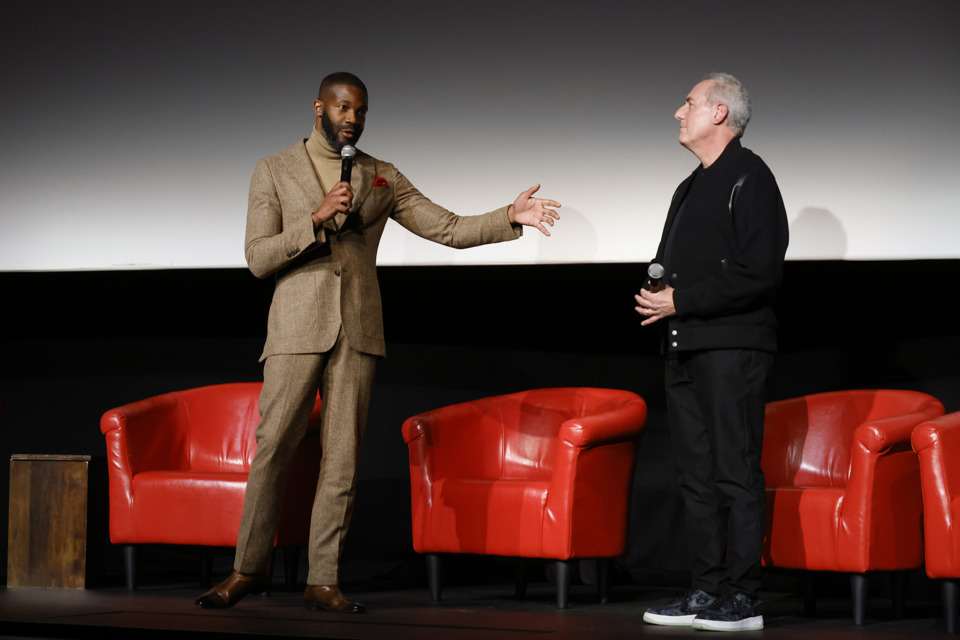 Birmingham Mayor Randall Woodfin, left, and Mastercard's Michael Froman discussed  ongoing efforts to close the racial equity gap.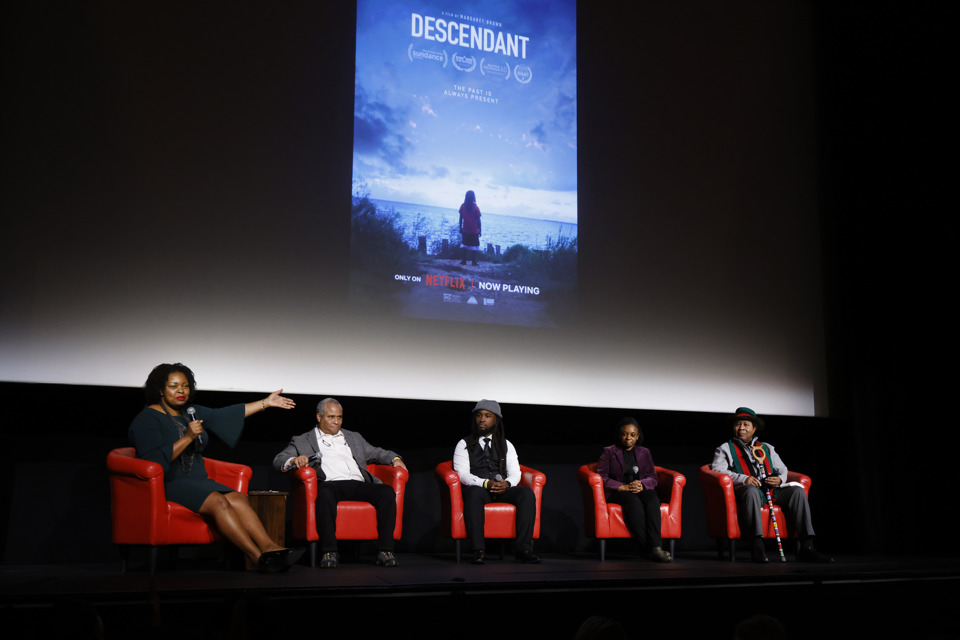 From left, Mastercard's Salah Goss led the post-screening panel, including Kern Jackson, the film's co-writer, and descendants of the Clotilda, Emmett Lewis, Joycelyn Davis, and Joe Womack.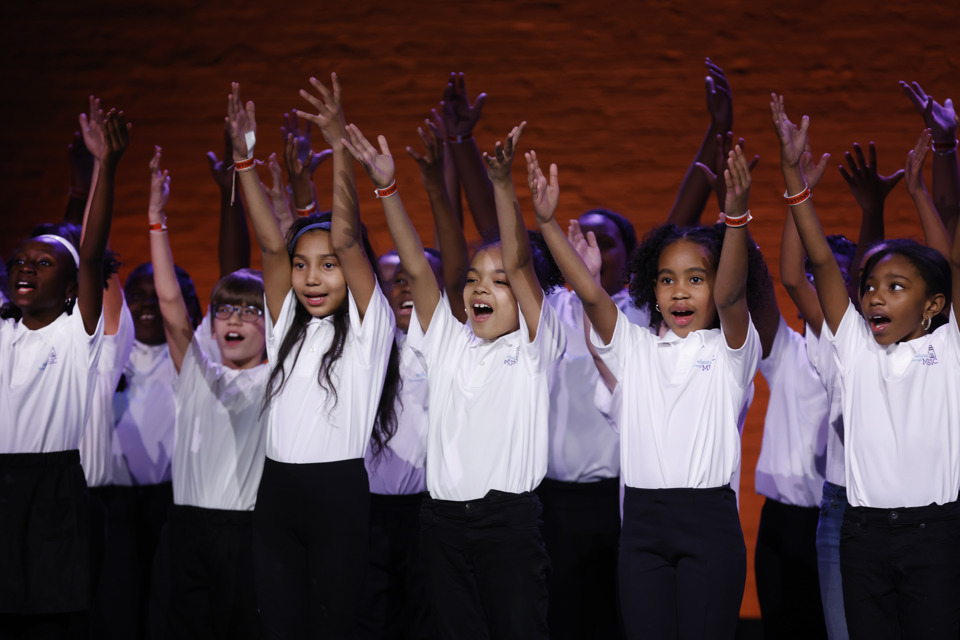 The children's choir from P.S. 125 The Ralph Bunche School performed before the screening. 
What makes "Descendant" particularly compelling is how members of this community are using their history to rectify their future.
After the Civil War, Meaher's freed slaves brokered a deal to buy a sliver of his property to settle Africatown. There, families passed their origin story down from generation to generation but only through oral history.
Over the next century, the land surrounding Africatown was parceled off to build factories, oil pipelines and highways. Toxic waste steadily encroached on the descendants' space and threatened their health. One resident, Joycelyn Davis, who played in the snow-like flakes falling from the nearby paper mill during recess, was diagnosed with cancer, as were many of her neighbors. The story of the Clotilda eventually faded into folklore.
"I am a military man. When I prepare to head into a battle, I ask myself 'What are my weapons?' In this case, it's the story."
But when the remains of the Clotilda were discovered three years ago, it brought national attention to Africatown.
"I am a military man. When I prepare to head into a battle, I ask myself 'What are my weapons?'" said retired U.S. Marine Corps Forces Reserve Maj. Joe Womack, Jr., the president of Africatown nonprofit C.H.E.S.S., who appeared in the film and participated with Lewis and Davis in the panel discussion. "In this case, it's the story."
"This is a story that has not been front and center in our educational system," added Paul Thompson, who runs arts and special projects for New York City's Department of Education and who attended the event. "Black and brown families have always known but it was not taught in schools."
Students were not the only attendees learning. Lifelong Alabamian and Birmingham Mayor Randall Woodfin had never heard about the Clotilda growing up. But the movie grapples with many themes familiar to Woodfin as a leader partnering with In Solidarity to bring racial equity to his city: the intergenerational trauma of discrimination, environmental racism and systemic exclusion of Black communities from financial systems.
"'[As leaders], we are asking ourselves: What does equity and inclusion look like?" Woodfin said before the screening.
Perhaps the people Woodfin and other leaders could be asking are students from Manhattan's Jacqueline Kennedy Onassis High School for International Careers, who emerged from the film brimming with insights and resolution about learning their own Black ancestry.
"History doesn't write itself. You write history," said student Kaylee Emmanuel. And now it's up to her generation to decide what stories get told, and how they determine where we go from here.