Blockchain
How to make the crypto economy simple and safer
August 24, 2022 | By Anthony Venutolo
In the crypto economy, the last three years have been a period of innovation, experimentation and more than a little trepidation.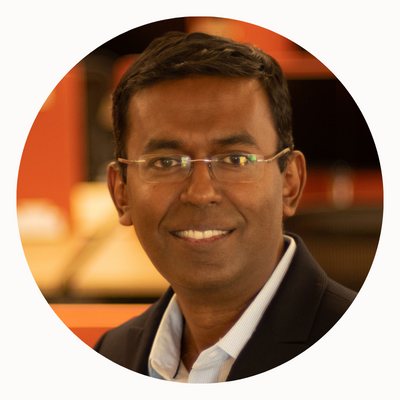 The crypto market capitalization skyrocketed to nearly $3 trillion before tumbling again; non-fungible tokens seemed to arrive out of nowhere to capture the imagination of artists, collectors and brands; and blockchain-based applications such as smart contracts began gaining traction.
During this time, Raj Dhamodharan has been leading Mastercard's continued efforts in the space as its global head of crypto and blockchain. He says Mastercard's role is straightforward: enabling choice by bringing simplicity and safety to the crypto economy.  That may be through crypto card programs where people can instantly convert their crypto to pay at merchants who accept Mastercard, by making it easier for people to buy NFTs, or by helping crypto wallets and exchanges perform identity and fraud checks and understand their risk.
In the wide-ranging conversation, he also discusses the evolution of blockchain and crypto, the principles the company developed to evaluate crypto opportunities, and the role of regulation in helping the crypto economy realize its potential. To hear more, subscribe to "What's Next In" on Apple Podcasts or stream it directly in the player above.