Payments
Are connected cars moving into the fast lane?
June 6, 2022 | By Vicki Hyman

Since the early days of the Internet of Things, there has been a saying: Data is the new oil. The metaphor is particularly apt when it comes to connected cars. Advances in technology and new partnerships are bringing us closer to the vision of vehicles that are software-driven — both figuratively and literally.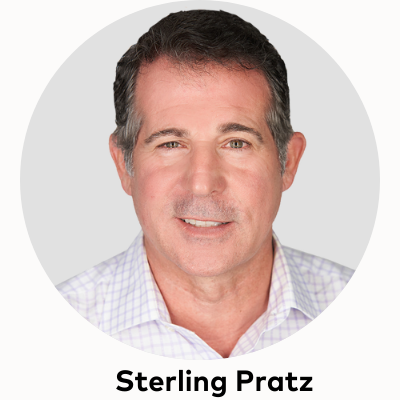 Connected cars are enabling automated fuel payments, predictive maintenance, remote software upgrades and self-driving functions, and the advent of 5G networks, with higher capacity for data and lower latency, will likely supercharge connectivity and spawn new innovation. Software-based features and services for vehicles are estimated to be a $640 billion market in 10 years, according to a 2021 Capgemini Research Institute report.
Commercial fleets are leading the way. Companies that maintain dozens, hundreds or even thousands of vehicles are looking to capitalize on connectivity to streamline and easily reconcile payments for fuel, tolls and parking, says Sterling Pratz, founder and CEO of Car IQ, whose contactless payment network allows connected vehicles to autonomously and securely pay merchants and service providers.
The Mastercard Newsroom recently interviewed Pratz about the challenges of establishing trust with machine payments, the benefits of autonomous payments and why they haven't yet taken off for everyday drivers.

Connectivity and autonomy have swept through the automotive industry, and Car IQ seems to be riding the sweet spot of that wave with innovative ways to manage fleets more efficiently. Against the backdrop of technology, how is Car IQ disrupting fleet payments?

Pratz: Connectivity and the availability of real-time data from vehicles and other connected devices have created a new payment channel we call machine payments, or IoT payments. Here we think of the vehicle as the cardholder, and we empower the vehicle to interact autonomously with merchants to buy the goods and services it consumes. Of course, this is all with the oversight of the vehicle owner, who gets to set proper parameters for these transactions, such as permitted merchants and transaction limits.

The availability of enormous amounts of data from these connected vehicles offers two benefits to machine payments, similar to those for human payments: more security and context. The vehicle data allows us to authenticate vehicles prior to transactions as well as validate the receipt of goods and services. For example, we can compare the fuel received by the vehicle with that reported by the gas pump — eliminating the potential for fraud. We also know the state of the vehicle before, during and after the payment — where it's been, where it's going, what it ordered (down to the SKU), the odometer reading, patterns of purchases, etc. All this provides valuable insights to both the vehicle owner — in this case, the fleet manager — and merchants, from operational performance of the vehicle to the ability to reward fleets through loyalty programs.

We often talk about the power of partnership when it comes to developing new ideas. The idea of partnership seems very relevant to Car IQ as you build your ecosystem. Who are the partners involved, and how do they benefit from more automated payments?
Pratz: To enable vehicle payments, Car IQ brings together an ecosystem of connected vehicle data providers — automakers and other companies that consumers allow to use their data, such as insurance companies that offer discounts based on actual driving behavior gleaned from a sensor on your car — plus merchants and providers of financial services to the fleet owners and the merchants. All of these are critical to enabling successful machine payments. For the automakers, we offer a coveted use case for the data and a differentiated new service offering they can provide to vehicle owners. For merchants, we bring incremental volume, a more secure payment channel and an opportunity to share more context about the payment with them. For the financial services community, it's an opportunity for a broader deployment of their products and engagement with vehicle owners in new ways.


Fueling up, repairs, parking, the management of parking or speeding citations — these are working for fleets, but they haven't scaled to the consumer market yet. Why not, and which do you think have the most potential for everyday drivers?

Pratz: While fleets are highly motivated by improving operational efficiencies and better ways to manage their expenses, consumers are much more focused on experiences and convenience. Traditionally, so-called in-vehicle payments have not provided a meaningfully different experience for the driver. They rely on apps and clumsy wallets that are hard to install and tedious to manage. The payments also generally do not leverage any vehicle data. When the vehicle makes the payment, on the other hand, the process is streamlined and the experience enhanced. We believe machine payments will alter the landscape for the consumer market, as they have for the commercial one.

Trust is a critical part of any payment. In this case, you're establishing trust between a car and a card network or bank. What were the challenges involved in developing this "know your car" technology?

Pratz: When we started, there wasn't even a defined notion of a machine or vehicle identity. Vehicles do have identifiers like the VIN, which is a unique alphanumeric identifier for every vehicle. But the key is having an identity that can be authenticated and can't be spoofed. We developed a solution for this that again leverages the streaming connected vehicle data; we dubbed it Know Your Machine. We've worked closely with our partners, including, notably, Mastercard's Standards and IoT teams in the Cyber & Intelligence Solutions business teams, to review our approach and incorporate their feedback.

What's next for Car IQ?

Pratz: The next frontier for us is embedding our services into the operating systems of vehicles to provide an entirely native vehicle payment service. This is important because it further secures end-to-end data provenance from the actual sensors in the vehicle. It enhances data privacy as well. And it allows for a better and smoother customer experience and one that brings the automaker closer to their customer. Embedded solutions can also reduce network overhead and latency and localize some or all of the data processing to the vehicle.