AI
What's under the hood? Go inside the AI Garage
November 2, 2023 | By Vinecia Hill

In the latest episode of "What's Next In," Mastercard's podcast that informally explores technology, innovation and ideas, host Vicki Hyman chats with Nitendra Rajput, senior vice president and head of Mastercard's AI Garage, which applies AI at scale across Mastercard, developing new algorithms and collaborating with teams to design new products and services.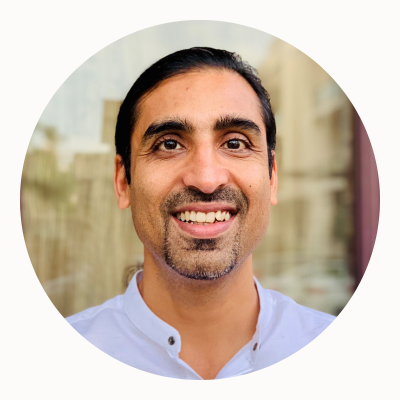 Rajput discusses the way cyber criminals are capitalizing on AI, how the company is accelerating the adoption of AI through innovative partnerships, and why it's critical to put in place guardrails to ensure AI is used responsibly. A researcher and prolific patent developer who started his career in speech recognition, Rajput says AI can help us better understand the world around us – and perhaps better understand ourselves as well.
"The whole concept of generative AI is that the human brain has this amazing potential of being able to make sense out of data, even if we have only few points of the data available to us," Rajput says. By studying how AI can similarly make sense of data despite missing pieces, we may be able to understand better how our own brains work, and, he adds, "perhaps we can use it for much more powerful uses as well."
To hear more from Rajput, stream "What's Next In" in the player above and subscribe on Apple Podcasts or your favorite streaming platform.