Passions
How one word became a cultural phenomenon
November 7, 2022 | By Vicki Hyman

It was the meme before there were memes, says Joyce King Thomas, the McCann advertising executive who created the Priceless campaign for Mastercard in 1997.
Instantly iconic, the commercial's construct — a tally of the everyday items that help make a moment indelible — has been going strong for 25 years, featuring celebrities and sports stars, lost dogs and wayward bulls, birthdays and reunions and a legion of Priceless surprises. It has been spoofed on "Saturday Night Live" and "The Simpsons." (Homer Simpson would go on to star in his own Priceless commercial.) In Japan, the word "Priceless" now needs no translation.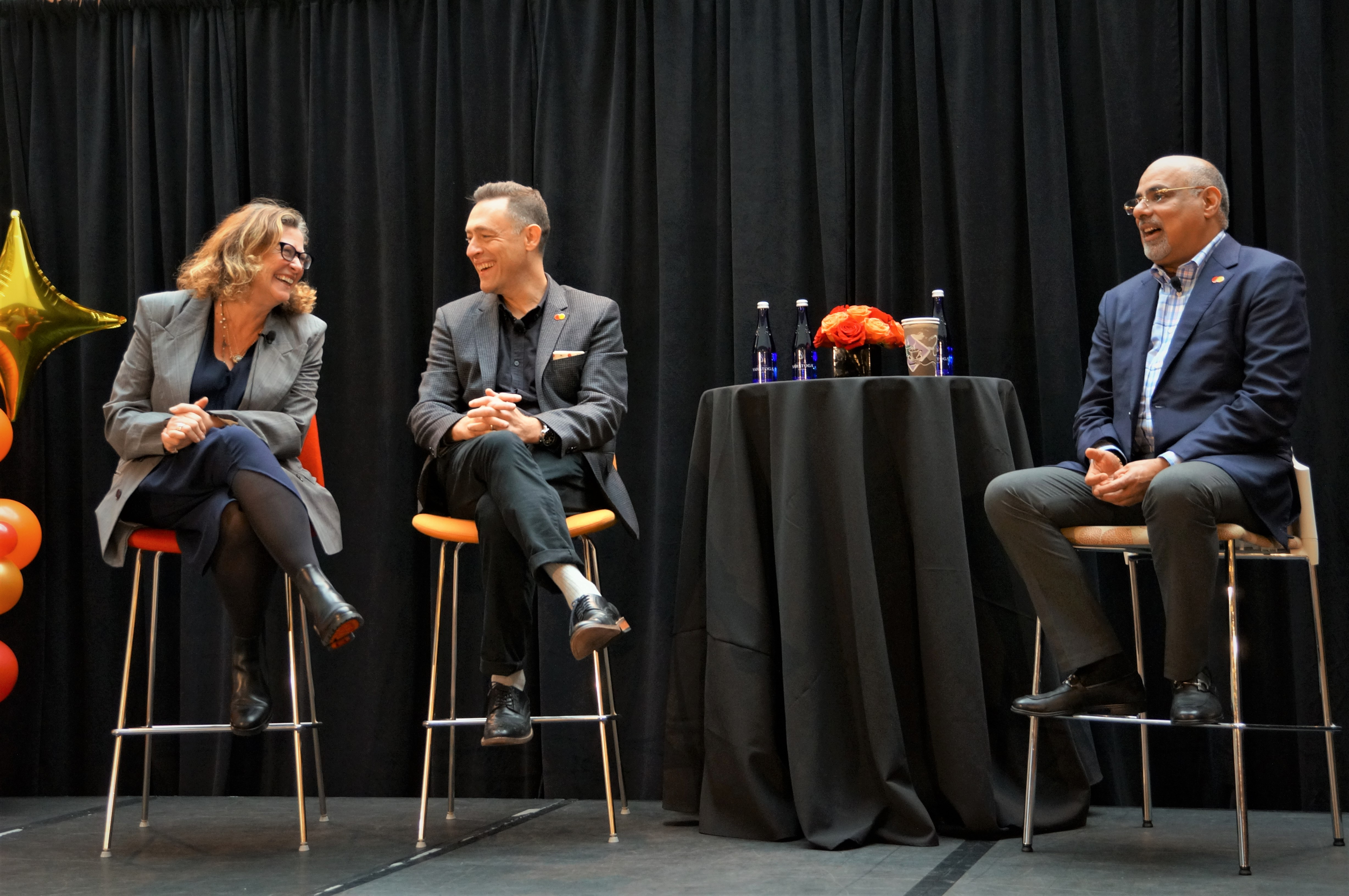 From left, Joyce King Thomas, Pierre Lipton and Raja Rajamannar at a Priceless 25 panel at Mastercard's Purchase headquarters. (Photo credit: Anthony Venutolo)
Raja Rajamannar, the company's current chief marketing and communications officer, joined Mastercard in 2013 but vividly recalled watching that first Priceless commercial, about a boy and his father at a baseball game, and telling his marketing team at the time: "Why didn't we think of that?"
"Priceless," Rajamannar says, "is something that is so expansive, that is so inclusive, it can go anywhere we want it to go."
Today it spans both moments — through the company's experiential marketing and multisensory branding efforts — and movements, he says. It harnesses emerging platforms like the metaverse and drives product development including True Name, a feature that lets trans and nonbinary people use their true name on their cards, and the Touch Card for the visually impaired. "It literally has become the manifestation of our company's good intent and our company's mission."
The Mastercard Newsroom recently spoke to Thomas, who went on to become McCann's chief creative officer, and McCann's current chief creative officer Pierre Lipton, who has been working with Mastercard to evolve the platform for the next 25 years and beyond:
The best ads are ads that feel true. How did McCann come up with the idea at the heart at Priceless — that there are some things money can't buy? Joyce, take us back to that brainstorming session in 1997.
Thomas: In that year 1997, cards were not accepted many places. Even at a grocery store, people would use checks — imagine using checks at a grocery store! And they were not accepted at baseball stadiums. That first spot was an announcement of Mastercard acceptance at a baseball stadium.
The other thing that was shifting was culture — the team looked at research about what was meaningful to people. After the go-go '80s and "greed is good," things were shifting. Being able to spend time with their families was growing as a symbol of status, as while things like designer watches were dropping as status symbols. We looked at those two things: You can make everyday purchases with cards now, but actually they lead to the best things in life … Eventually it became, "There are something things money can't buy. For everything else, there's Mastercard." Obviously a financial company saying there are some things money can't buy was disruptive. I think it made the whole thing feel genuine. There are some things money can't buy. We recognize that. We know there are going to be other things that are more important to you.
What has been key to keeping Priceless fresh over the years?
Thomas: One of the best things about Priceless is that whatever you love, whatever your interest, there's a way for you to communicate it via the Priceless campaign. We've had some tremendous creative people bringing different flavors and different thoughts and different ideas to Priceless, but always with that strategic base. The brief would be, "Let's talk about acceptance at a home improvement store," and someone would bring their experience, their flavor, their sense of humor to the advertising. That's what really kept it fresh and evolved. And then the campaign took some major leaps as we took Priceless from observational to actually embedding it into the world and the brand.  Priceless in many ways is more important than saying "Priceless" – being deep and meaningful and knowing what's important in life.
Lipton: One of the things that we had seen over and over again was what millennials deem important. And what a lot of brands would talk about is that millennials want brands to stand for something. Working with a platform like this, with a brand like this that does so much, we had to do something beyond saying we stood for something. We had to move from the age of awareness to the age of action.
How do digitization and emerging technologies impact the way you bring Priceless to life?
Lipton: At its core, Priceless is always the same. It's that magic that happens when you connect with someone, or when you experience something larger than yourself. That magic of living. For me, when we march forward into technology, the barriers to having those experiences are what changes. The context is what changes. The feeling is the same. When you talk about multisensory marketing, for example, think about how you experience the world through a VR headset. You're doing it through your senses, but the context is different. Is there an additional barrier within that environment to having a Priceless experience? I think navigating through technology in order to get to a fundamentally human experience is what our job is.
How do you see Priceless being relevant and impactful into the future?
Thomas: Sensory branding has been amazing, as has embedding Priceless into products like the Touch Card. Your commitment to being a positive force in the world should continue and go even further. Obviously the world needs it. Priceless is ripe to go there.
Lipton: What's the current context? What's the current barrier to Priceless? You could say it's information overload that's preventing you from experiencing Priceless right now. You could say it's the fact that we're extremely overworked, and that gets in the way of prioritizing the things we have to prioritize. We have to take those observations and make sure we're always modernizing them with that context, but as Joyce said, translating that into action and into acts that help people is what our collective job is. It's the effect we can have on the world and the positive change that we can make together.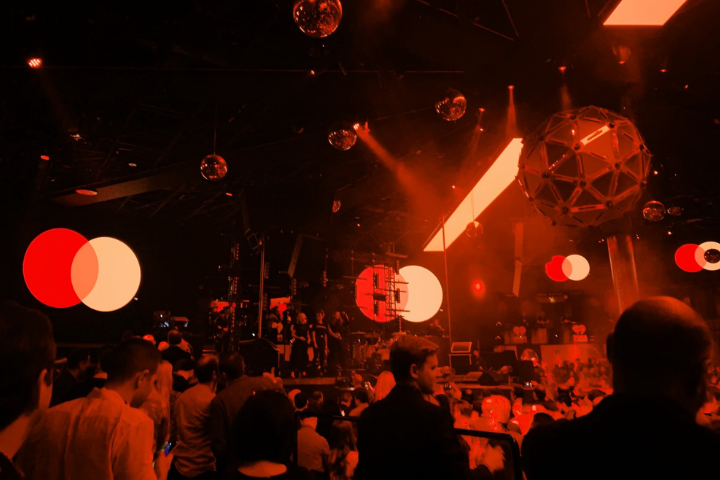 LinkedIn Live
Making a campaign Priceless 
Interested in hearing more about the story behind Priceless — both how to create a lasting advertising campaign and where the platform is going in the future? Tune into Mastercard's first-ever LinkedIn audio event November 8 at 11:10 a.m. EST. 
Listen here