Innovation
Marking 25 years of Priceless
October 25, 2022 | By Raja Rajamannar

In 1997, Mastercard launched a beautiful TV commercial that captured the hearts of people around the world. This was the introduction of Priceless, showcasing enduring moments in life that money cannot buy, and shining a light on what is truly priceless. And it became an instant hit.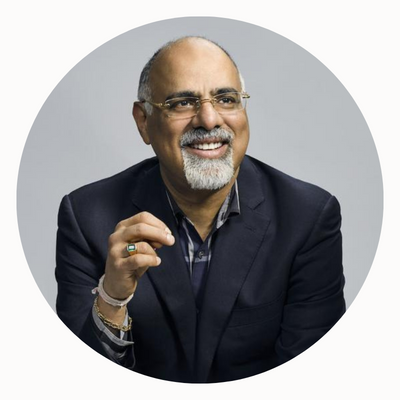 Priceless has reverberated through the common consciousness. It resonates across generations and cultures and remains  relevant as people strive to find those magical moments together, particularly in recent years, when we have spent so much time apart. It's one word that is uniquely Mastercard and also universally human, defining us and setting us apart for a quarter-century.
The world has changed drastically since the award-winning Priceless advertising campaign debuted. We've witnessed a technological boom that has transformed how we live, work and play. The early 2000s saw the debuts of Friendster, MySpace and FaceMash, the social media site that became Facebook. The first iPhone went on sale in 2007. The metaverse went from science fiction to reality. Consumer attention spans are increasingly fleeting, and campaigns and concepts have short shelf lives.
So, how does a brand remain relevant?
We've transformed the Priceless ad campaign into a long-lasting, multi-dimensional marketing platform that reflects our ongoing company evolution and the changing world around us. We went from celebrating priceless moments to curating priceless moments to sparking priceless movements, actively connecting people to their passions and to each other. We do it across channels, around the world and, yes, even in the metaverse, bringing Priceless to more people than previously possible.
Bringing Priceless Experiences to life. We launched Priceless.com, bringing families and friends together for bespoke moments built around universal passions such as cuisine, music and sports. From dining on top of a Times Square billboard in New York City to dancing along to an intimate concert with Grammy-winning artist Camila Cabello to following the footsteps of Coco Chanel on a Parisian walking tour, Priceless Experiences are unexpected, unique and lots of fun.
Extending our purpose. In the last few years, Priceless has connected passions to purpose. From True Name cards that reflect a person's true identity to raising money for cancer research with Stand Up to Cancer to helping Black female entrepreneurs thrive through Strivers, we've launched initiatives that underscore progress, decency and inclusion. Earlier this year, we introduced the Touch Card, helping blind and low-sighted people pay with confidence using touch alone.
Embracing all five senses. The Touch Card is just one of the ways we are bringing multisensory marketing to life. By using all five senses, we can make the brand tangible and recognizable in our overly saturated, tech-driven environment. With a focus on sound, we've created a sonic brand DNA, heard at multiple consumer touchpoints, including the acceptance sound that lets people know their transactions went through safely and securely. Today, Mastercard is the world's No. 1 audio brand.
I have no doubt that with continued innovation and reimagination, Priceless will be central to how our brand and our business remain relevant — and resonant — in the extraordinary digital future.
With each idea, each moment, each day, we are writing the history of marketing.
Cheers to another 25 years!