Small Business
These startup founders believe tech and commerce can transform communities
August 30, 2022 | By Jodi Helmer

Marvin François spent a decade on Wall Street, gaining extensive exposure to private lending transactions and complex deal structures with multi-billion-dollar corporations, private equity and hedge funds. But he felt unsatisfied, driven to do more to make the world a better place — a feeling that intensified in the wake of a string of killings of young Black people by police.
"We had seen that there were no consequences for these shootings," François recalls. "I chased a lot of ideas trying to piece together a strategy to tackle issues around criminal justice reform and economic empowerment. I came away with the thesis that if we could figure out how to catalyze socioeconomic change, we could address these issues."
Arriving at a similar conclusion, Jennifer Gomez, a global marketing executive for Fortune 500 companies including L'Oreal and Time Inc., also wanted to merge her corporate experience with her educational and family roots in social justice. So, she joined forces with François.
Convinced that communities flourish when small businesses flourish, they launched oneKIN, a mission-driven retail tech company, in 2016 with the goal of helping small businesses compete in the digital landscape, grow sustainably, and ultimately have widespread community-level impact.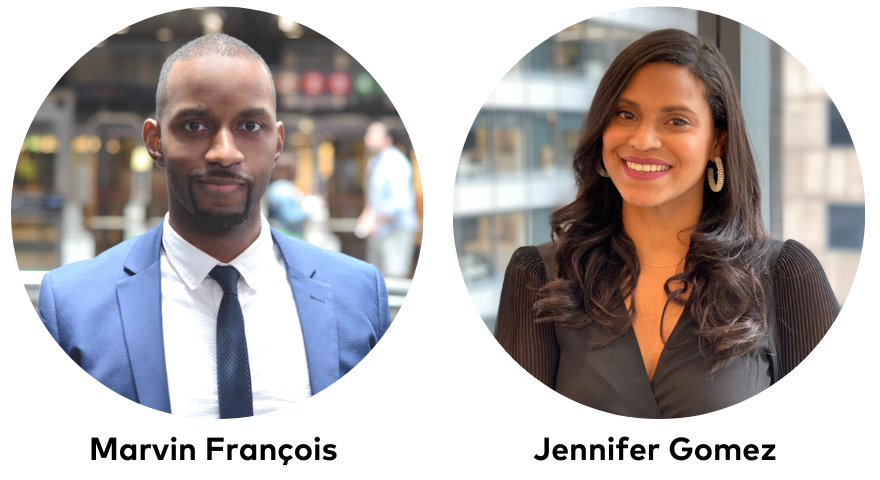 Initially operating as a research and advisory firm, the company spent 18 months working with economic development agencies and minority business associations to figure out how they could help small business owners from various racial and ethnic backgrounds succeed in ways that could also help transform communities.
Entrepreneurs from underrepresented groups are forced to navigate what is essentially an inequitable system, they say. According to a U.S. Federal Reserve study published in 2017, Black business owners are twice as likely as white applicants to be rejected for a loan. According to a survey from 2017, only 17% of Black-owned businesses reported not experiencing any financial challenges during the prior 12 months, compared with 38% of white-owned businesses.
Their first product and proof of concept, oneKIN Marketplace, launched with a curated collection of beauty products and books from 30 small businesses owned by people of color, and it has expanded to include categories such as jewelry, candles, kids and family, and gift boxes.
"We were meticulous about our curation process," Gomez says. "It was about the craftmanship and unique value of the brand."
It was a process that took time. François and Gomez were "boots on the ground," attending pop-up markets and shopping brick-and-mortar retailers owned by people of color to find small business owners who were the right fit.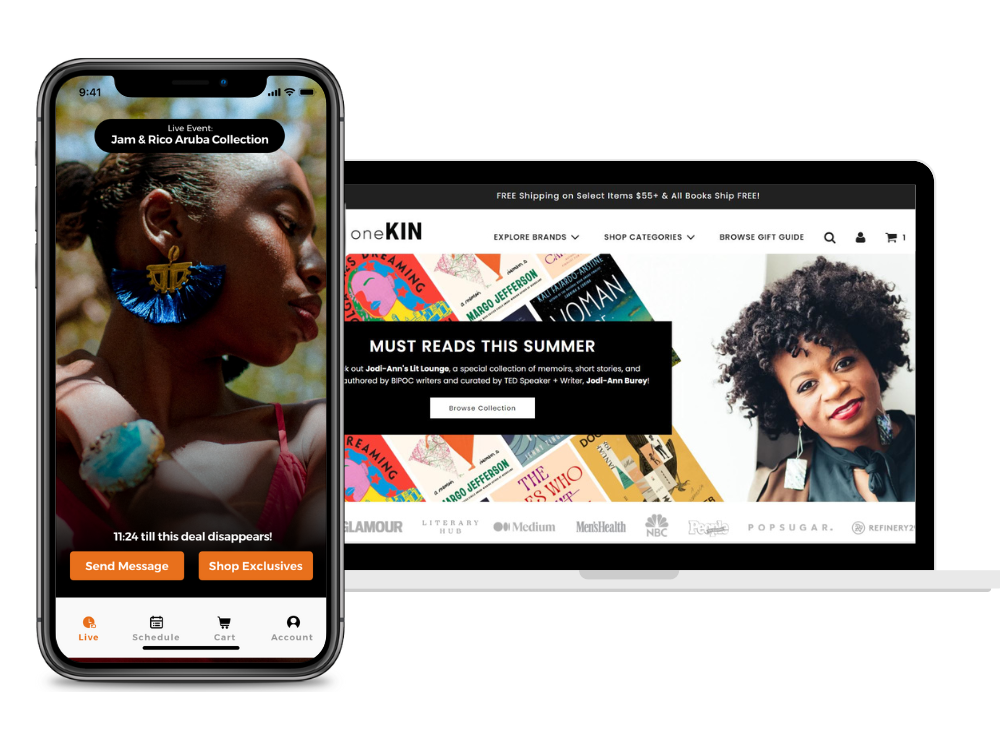 In the years since, oneKIN marketplace has proven to be a success for the small businesses that are using the platform. Merchants are seeing increased revenues and more repeat customers from a built-in community of shoppers looking for quality products from underrepresented brands, they say, with one business owner on the oneKIN Marketplace generating more revenue in six weeks than their previous two years selling via their brick and mortar store.
For their next endeavor, François and Gomez are rolling out oneKIN Live. Gomez calls it "QVC meets Amazon," an integrated experience where merchants can display their products and engage with their audience via livestream, and consumers can chat and purchase seamlessly. It will include an AI element that finds consumers who are likely to buy from the brands.
The startup is part of Mastercard's Start Path In Solidarity program, which is specifically geared toward early-stage startups led by traditionally underrepresented fintech founders. Through the program, they will receive mentorship, network opportunities with the company and its customers and partners, access to Mastercard products and opportunities to integrate its technology.
Start Path In Solidarity is part of Mastercard's $500 million commitment to help close the racial wealth and opportunity gap by, among other steps, helping fintechs scale and make the connections they need to fine-tune their products and attract investment and strategic partnerships. "Mastercard is really a data and technology company, which adds tremendous value to us and what we're trying to build," Gomez says.
François and Gomez are already thinking about their pipeline of new product offerings. Their future plans include a digital funding platform to provide short-term working capital to small businesses based on their revenues. "We are targeting a market segment historically underserved by the banks, who lack the risk appetite and are slow and reluctant to innovate," says François, the former banker.
"Our vision is to find the gaps and create solutions that build on each other," Gomez says. "We're constantly thinking about how we can help small businesses succeed and thrive together."