Blockchain
How to turn cryptocurrencies into an everyday way to pay
October 12, 2022 | By Raj Dhamodharan
Digital assets like cryptocurrencies and central bank digital currencies have the potential to transform the financial system's infrastructure. And NFTs, blockchain gaming and metaverse experiences could change how consumers shop and communicate.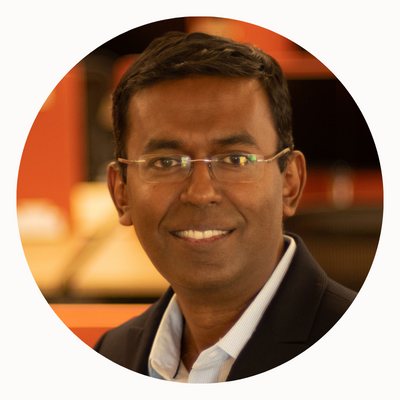 But to unlock that potential, we need to bring together the best of tech, banking, fintech and crypto. This will create a variety of new services and make the movement of money speedier, simpler and cheaper. The long-sought promise of making crypto a payment tool could be achieved.
These collaborations could also help the crypto ecosystem improve safety for its users, weather future market turmoil and reach greater mainstream adoption.
Someday soon, the ability to own and spend a digital currency could be as seamless as making a contactless card payment. There is a long way to go to make this all possible, but here's what we're developing today to make that happen.
01
Crypto cards
These cards are a valuable bridge between existing financial services and the growing crypto ecosystem. In all, we've announced dozens of new crypto card programs globally this year. For instance, we worked with Gemini in the U.S. on a credit card that pays rewards in cryptocurrencies. In Argentina, we launched a prepaid card with Binance that lets users fund their card with their crypto, which is converted to fiat currency immediately when they make payments. And most recently, in Europe, we announced the world's first physical debit card that can be customized to include a customer's NFT avatar.
02
Services for crypto
Mastercard is a provider of cybersecurity, digital ID, advisory and open banking services to tens of thousands of financial institutions. We're going to use those same tools to provide more support to crypto players and issuers. We've expanded our consulting work to include a dedicated crypto practice. Last year, we completed our purchase of CipherTrace, which tracks and investigates fraudulent behavior in crypto transactions. Building on these capabilities, we're making it easier and safer to buy crypto with the launch of Crypto Secure, which is powered by CipherTrace tech, to help card issuers stay compliant with regulations and assess the risk profile of crypto transactions.
03
Payments
We've partnered with a handful of top-tier crypto-focused companies — including Paxos, Circle, Evolve and Uphold — to develop ways for people to quickly convert their crypto to fiat to make payments. This work will support current and future crypto card partnerships.
04
Crypto on our networks
An important way to expand choice for people is to bring certain Mastercard-approved digital assets onto our networks, a plan we announced last year that continues to move forward. A cryptocurrency will only be used on our networks if it provides consumer protections, strict regulatory compliance and stability.
05
Metaverse and NFTs
Just as we've partnered in crypto cards and payments, we're working to grow our partnerships to support NFTs and the metaverse. Coinbase users can now pay for NFTs with Mastercard, and in June we announced plans to bring the same capabilities to eight new NFT marketplaces and infrastructure providers.
We already operate a trusted global network that enables payments with a single tap or click. That's what the crypto economy needs to support the next million users — or the next billion. We're excited to prioritize these core areas to give people more access to the crypto ecosystem and help it keep innovating and growing.