Loyalty
Points are just the starting point: What loyalty means today
November 14, 2022 | By Stephanie Meltzer-Paul

The relationship between consumers and brands has never been as deep — or as complicated — as it is today. The shift to digital has fundamentally changed the conversation around brand loyalty from both sides of the equation.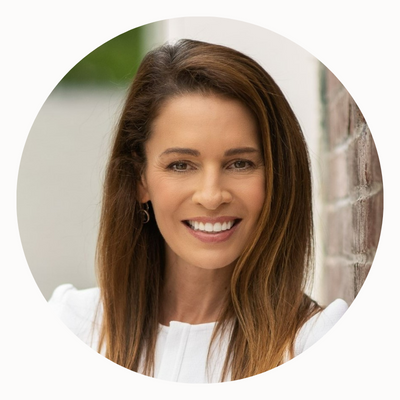 While consumers still expect points and rewards, experiences — and the relationships they help build — are taking center stage. Companies can leverage exceptional experiences to forge organic connections with customers and build strong, loyal and mutually beneficial relationships.
But to do this, the traditional transactional way of thinking about loyalty must evolve to a more holistic and omnichannel approach to consumer engagement.
A noisy world
The pandemic-fueled digital acceleration led to incremental online spending of $900 billion, the Mastercard Economic Institute reported last year. And even as in-store traffic rebounds, e-commerce sales continue to grow. This has forced a dramatic recalibration of how retailers attract and retain customers.
On one side of that scale is outsized digital noise. Brands bombard consumers with ads and offers in their inboxes and through messaging apps but often fail to connect these offers across platforms, resulting in a 20%-off discount here, a buy-one, get-one-free alert there — a disjointed experience that leaves consumers confused and frustrated.
And on the other side of the scale: experience. When a brand fails to connect experiences across channels, consumers can easily shift to another that is more seamless. As a result, retailers must innovate to secure loyalty from existing customers and attract new ones through thoughtful engagement.
Using technology to get it right
Today, building loyalty and trust requires a blend of technology and transparency. By leveraging smart tech — like personalization, data management, analytics, rewards, measurement and more — companies can deliver experiences that drive value and relevance no matter the channel. Gamification, for example, creates a series of engaging experiences that heighten emotional attachment to a brand.
One capability that should be in every brand's DNA is personalization. It is just as true today as it was 50 years ago — businesses should know their customers' preferences and needs. Just as your regular barista knows what kind of milk you prefer in your coffee, retailers should be able to offer a similar level of service, whether the customer is shopping online or in a store.
That's why we've made investments like our recent acquisition of Dynamic Yield, the AI-driven personalization engine that is helping more than 400 global brands quickly build and test digital experiences. Personalization is often the differentiator between exceptional and average experiences. Bespoke recommendations, relevant interactions and communications that connect the dots between engagements keep customers coming back for more.
Personalization is often the differentiator between exceptional and average experiences.
In the same vein, transparency and authenticity are crucial to building and maintaining customer loyalty. Consumers can easily become frustrated with inauthenticity and opacity — a brand acting out of line with its ethos, for example, or misleading its customers about availability or shipping times. Retailers that approach consumers as individuals with different needs and goals will develop a trusted dialogue and a mutually beneficial relationship.
We saw these principles in action especially during the pandemic, and a great example of that is from fitness chain Barry's Bootcamp. As workouts went virtual, Barry's retained its unique culture by creating an online "Fit Fam" social network to allow users to coordinate workouts with friends online and even share virtual fist bumps. These engagements were specific and authentic to the brand and helped establish trust and retain loyalty, with experience at the center of the equation.
None of this is to say that points are outdated — what is outdated is the experience of harnessing that loyalty. If it's a struggle for shoppers to benefit from their brand loyalty, that will diminish that loyalty. American Airlines revamped its AAdvantage loyalty program earlier this year, simplifying it by dispensing with distinctions like Elite Qualifying Dollars and Elite Qualifying Miles. Now, if you earn enough loyalty points, you get status — and AAdvantage Mastercard cardholders can get loyalty points for all their purchases, not just flights.
So, while loyalty has evolved alongside us from punch cards to points to personalized rewards, the natural human desire for authentic connections must take a new form in our hyperconnected era. And that's what loyalty is — a relationship worth sustaining.