Blockchain
As crypto comes of age, there are growing opportunities — and growing pains
April 25, 2022 | By Sophie Hares

From bitcoin ATMs to cryptocurrency credit card rewards, crypto — barely a blip on the economic radar a decade ago — is seemingly everywhere, creating new opportunities while raising complex challenges.

As crypto stakes its claim on the financial landscape, experts across the ecosystem shared their insights into the space at Mastercard's 2022 Cybersecurity & Risk Summit last week. While the mainstreaming of crypto is propelling innovation, they said, it poses significant challenges for regulators who are grappling with the best ways to protect consumers and investors.
"Crypto is here to stay," said Stephen Ryan, co-founder and chief operating officer of CipherTrace, Mastercard's blockchain analytics company, told attendees at the event earlier this month. "If you sit on the sidelines, there's a generation of customers you will never ever attract. So I suggest you lean in, get smart, get some good analytics, and then find your comfort zone in the cryptocurrency ecosystem." 
With trillions of dollars now traded in cryptocurrencies each year, the banking sector has a rare chance to participate in a fast-growing and relatively low-risk new revenue stream, Ryan said. (Although crypto is often associated with criminal activity such as money laundering, CipherTrace calculates that just 1% of trades are linked to illicit activity.)
Along with crypto card rewards, some financial institutions are considering including buy/sell buttons on their ATMs as well as their mobile phone apps so customers can easily participate in the crypto ecosystem safely and securely, he added. Banks need to be proactive and stay relevant to their clients by integrating digital currencies into their wealth management businesses or targeting specific demographics, such as crypto-savvy millennials, other speakers said.  
"A lot of what's attracting players is not actually transacting using volatile underlying cryptocurrency, but earning rewards or having other perks and benefits," said Margaret Weichert, Accenture's North America payments lead. "Using very volatile crypto for, you know, day-to-day household purchases is not probably the max use case."


"If you sit on the sidelines, there's a generation of customers you will never ever attract."
As cryptocurrencies push into the mainstream, it's time for what Dave Jevans, CEO of CipherTrace, called "next-level collaboration" with regulators to promote the responsible innovation needed to drive the sector forward.
Cracking down on illicit transactions and finding ways to make new crypto offerings like decentralized finance platforms and non-fungible token marketplaces safer are just some of the thorny problems facing regulators.
The growth of stablecoins — digital currencies pegged to an underlying asset, most commonly the U.S. dollar — is also forcing them to grapple with potential financial stability risks as regulators look to securely integrate the maturing crypto sector.
Cryptocurrencies are also increasingly playing a role in boosting financial inclusion and bringing the millions of Americans without access to traditional bank services into the global financial system.
Ben Weiss is the co-founder and CEO of CoinFlip, which operates a network of more than 4,000 bitcoin ATMs across the U.S. He explained how people who may be excluded from mainstream banks can use their mobile phones, identity documents and digital wallet addresses to buy or sell cryptocurrencies through his machines. Crypto is also proving a popular and safe way for migrants around the world to send hard-earned money back to their families abroad, he said.
For some speakers at the event, they predicted a rise in stablecoins and the continued rollout of central bank digital currencies could soon mark the end of crypto's Wild West days, a shift from a nail-biting speculative investment to an everyday method of payment.
"It's a unique time for all of us in finance," Ryan said. "It's transformative."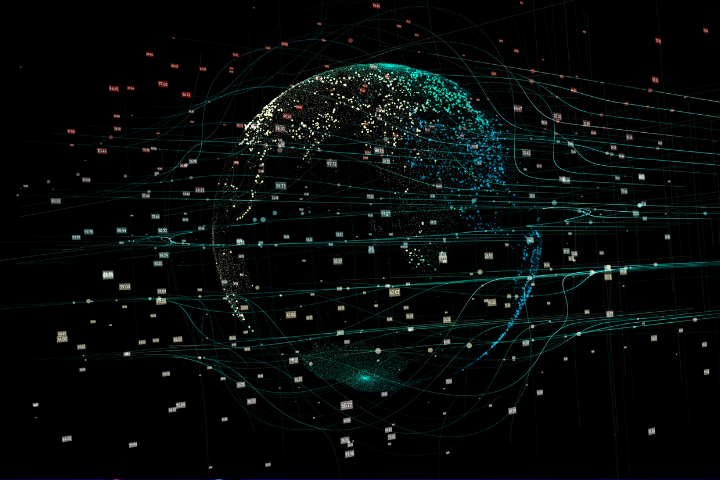 story
8 crypto innovators on what's next
The startup founders in Start Path crypto's latest cohort share their insights on the most exciting innovations in the blockchain space and how to overcome barriers to taking crypto mainstream. 
Read now