Blockchain
DeFi, DAOs and CBDCs: 8 crypto innovators on what's next
April 5, 2022 | By Vicki Hyman

In 2011, Brazilian software developer Lucas Schoch spent more than 1,100 bitcoin inside World of Warcraft, the popular online fantasy game. Cryptocurrency had yet to explode in value, but he quickly realized what a mistake he'd made.
Data scientist Vijay Pravin had just founded an AI-powered blockchain analytics firm when he heard about the record $69 million sale of a digital artwork known as a non-fungible token a year ago. He learned that the buyer, a crypto entrepreneur, hailed from Pravin's hometown of Chennai, India. Inspired, he started digging into NFTs.
As a child in the late 1970s, Christian Duffus fled political unrest in Jamaica with his family and landed in Miami. He eventually founded and sold three startups in fintech and wireless technology, all with a social justice mission. Then he figured out a way to link all three — with crypto.
Today, Schoch runs Bitfy, the Brazil-based cryptocurrency wallet app. Pravin's startup bitsCrunch works to make NFT marketplaces more reliable and transparent. And Duffus's newest venture, Fonbnk, allows people to convert the value on their prepaid mobile SIM cards into cryptocurrency.
These companies, along with San Francisco-based Ankr, Denmark's SPENN Technology, and Argentina's belo, are working to bring the benefits of blockchain products to more people. They all joined Start Path Crypto, Mastercard's blockchain-focused startup engagement program, as part of those efforts. Start Path Crypto gives these companies — as well as the 12 startups from the program's earlier waves in July and December — access to partnership opportunities, insights and tools to grow.
In less than 15 years, cryptocurrency has grown from a largely speculative investment vehicle among hardcore enthusiasts in developed nations to a global financial phenomenon. The number of crypto users grew by 178% in 2021, with 295 million users worldwide by the end of the year — and that number is expected to reach a billion by the end of 2022, according to a recent Crypto.com report.
The market size of blockchain-based businesses and tech, which power crypto and a growing number of finance, logistics and media services, is expected to grow from nearly $5 billion in 2021 to $228 billion by 2028, according to another recent forecast. But challenges remain in mainstreaming crypto and blockchain as government regulations, tech standards and plenty more still need to be ironed out.
"We're a startup that aims to be giant," says Schoch, who had struggled with Brazil's lack of a blockchain infrastructure. "Being close to a giant can help us learn with the experience of one."
$228 billion
The projected market size of blockchain-based businesses and tech in 2028, from nearly $5 billion in 2021
Ankr, founded by Ryan Fang, Chandler Song and Stanley Wu, provides a powerful multi-chain toolkit to access blockchain infrastructure, earn yields and integrate DeFi solutions.
Built on blockchain, SPENN, founded by Jens Glaso, makes it cost-effective for banks to bring more people into the formal financial system through an app that makes it easy for them to manage their savings, payments and investments transparently and securely.
Manuel Beaudroit co-founded Belo to make crypto simple and easy: It's a digital wallet with a companion Mastercard prepaid card that allows everyone to pay and save in crypto.
A consumer survey looking at the growth of crypto ownership and usage  across 56 countries between 2019 and 2021 showed the highest increases in developing economies, led by Nigeria, the Philippines and Thailand. But much work needs to be done to bring all the benefits of blockchain there.
"Imagine if you lived in a mobile-first country or region and did not have access to a desktop computer or laptop, how difficult it might be to navigate these various Web3 interfaces," Duffus says.
Crypto-based peer-to-peer payments and remittances are growing across Africa, the Middle East and Latin America. Retail payments in Latin America are growing fast, particularly in El Salvador, where bitcoin is now considered legal tender. Early results from a Mastercard survey of crypto in Latin America shows that 10% of small and medium enterprises have enabled cryptocurrency as a payment method, and another 15% are experimenting.
"I was very excited how this piece of novel tech can bring a change to some of the systemic problems we have in the world, and more specifically Latin America," Beaudroit says. "At that point, I decided to make a bet and dedicate as much time as possible to make crypto massive and accessible for all."
What is the most exciting development in the crypto or blockchain space? 
Jens Glaso
Founder and CEO, SPENN Technology
Denmark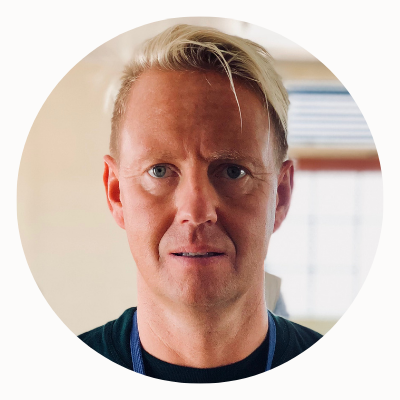 "Hands down — it's the emergence of central-bank-issued currencies (both wholesale and retail) and how these currencies will intersect with privately issued stablecoins like SPENN to give the maximum benefit to citizens and banks alike. We see CBDCs running concurrently and eventually replacing SWIFT and private retail currencies serving at the local level to send money to your grandmother up country, buy your cup of coffee, or trade your favorite NFT."
Ryan Fang
Co-founder and COO, Ankr
San Francisco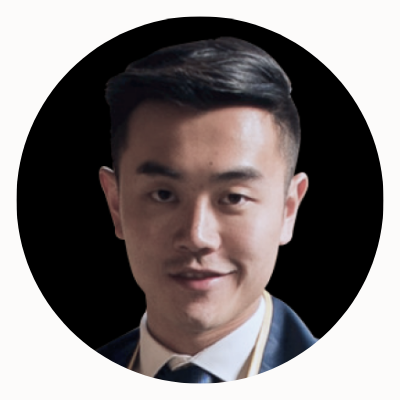 "The newest evolution of decentralized finance creates almost limitless potential for new financial products. Now that blockchains are enhancing capabilities with smart contracts, enterprise-grade DeFi products are being built, and capital efficiency is stronger, the liquidity rushing into DeFi is looking exponential."
Chandler Song
Co-founder and CEO, Ankr
San Francisco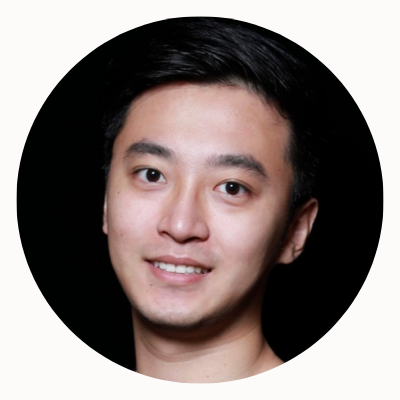 "Increased traffic in the metaverse would increase demand for Web3 infrastructure, open new DeFi marketing opportunities and new yield generating opportunities monetizing marketing opportunities in the metaverse (e.g. renting commercial real estate in the metaverse)."
Manuel Beaudroit
Founder and CEO, Belo
Argentina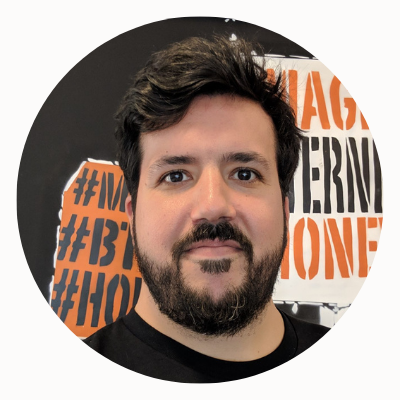 "Definitely DeFi is one of the big things we should be looking at, the possibilities are huge. DAOs are also one space which attracts me a lot – the possibility of creating through communities in the digital world is very exciting. Of course NFTs is a space which has been very active and with a lot of potential and value for creators. Nevertheless, I think it's a bit irrational the amount of hype in the space."
What is the greatest challenge in taking crypto mainstream? 
Vijay Pravin
Founder and CEO, bitsCrunch
Germany
"Lack of awareness among people since the space is very niche and we are still early into this journey. Taking crypto to universities could make the penetration much faster. Educating people is difficult, as crypto is not straightforward, but that is one of the better ways to make it mainstream in the near future."
Stanley Wu
Co-founder and CTO, Ankr
San Francisco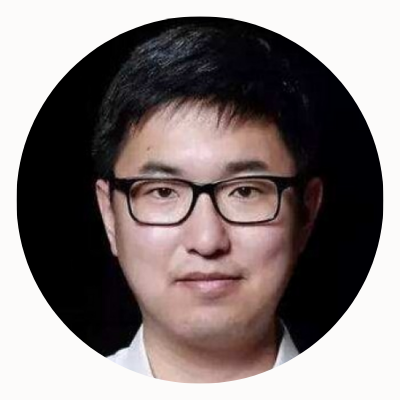 "Interoperability between blockchain networks will be huge for user experience and adoption across the board. There is an array of networks; they all need to work together to provide a cohesive experience. This could be as simple as a gamer switching blockchain networks easily while playing a mobile crypto game or a DeFi user bridging crypto assets between chains."
Lucas Schoch
Co-founder and CEO, Bitfy
Brazil
"Crypto is still under development. We need to make it easier. I used to say that crypto is just like the Transmission Control Protocol of the internet in the early days, and people are trying to develop Facebook. We need to create the browser and Google first."
Christian Duffus
Founder and CEO, Fonbnk
Washington, D.C.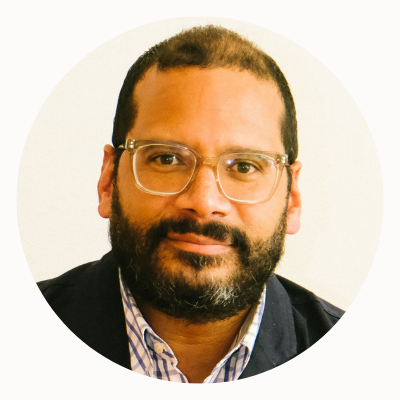 "Like the early days of the internet, the real challenge with crypto is the UX. For example, having to bridge Ethereum to Polygon to purchase an NFT with nominal gas fees is not a scalable solution and will ultimately be looked at as one of those kluge workarounds that will elicit a hardy laugh in the future."
---
For more information about Start Path Crypto, reach out to Katie Priebe in Mastercard Global Communications at (914) 249-1570 or Katie.Priebe@mastercard.com.