Innovation
A new trend in the financial industry: Banking services everywhere
May 12, 2022 | By Dorothy Pomerantz

You may not know what a neobank is, but you might already use one of their financial products.
Neobanks are essentially digital-only banks that are more tech company than bank. They can offer all the services of a bank — checking and savings accounts, credit cards and loans — but without the branches. They also can offer simple and intuitively designed apps to meet the needs of niche groups such as rideshare drivers and service workers.
But making banking feel effortless requires some serious behind-the-scenes work. Most of these fintech innovators are not legally banks. Instead, they must partner with banks that provide licenses to offer services like opening accounts or issuing debit cards.
Banks would typically require technology support to bridge their services to these neobanks, too. This is where banking as a service (also known as BaaS) fits in. These platforms stitch together all the tech needed for digital banking, making it easy for neobanks and fintechs to build financial products with proper regulatory compliance while allowing banks to monetize their licenses.
Banking as a service is a quickly evolving space, and increasingly fintech companies beyond neobanks — merchants and digital marketplaces, for example — are exploring BaaS providers and platforms to embed financial services of all kinds on their websites and apps, transforming the very notion of banking by bringing banking services into many more places.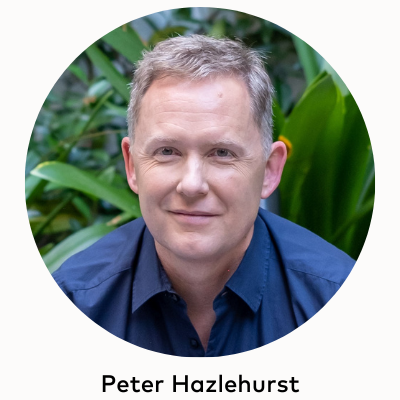 By 2025, 20% of the U.S. population is expected to have accounts in neobanks. That means BaaS platforms will likely grow in popularity in the coming years.
"Today there's demand for better, more personalized financial services from consumers, but it's hard for the innovators to build new products and get them to market quickly," says Peter Hazlehurst, CEO of Synctera, an end-to-end BaaS platform that provides tools and services to fintech builders and helps match them with a bank partner.
"We get rid of the complexity and make it easy for community banks to connect to fintechs so the financial services of the future can be built today."
Payday is one example of how consumers are already benefiting from BaaS, as more fluid financial transactions give people quicker access to their money. Full-time workers used to be paid quarterly, then monthly, and then semi-monthly became the norm. Now the expectation of the modern worker is to be paid as soon as possible. A common service neobanks offer is early wage access, also known as instant pay. If a customer is guaranteed a $5,000 bonus at the end of the quarter, a neobank could offer a loan until the bonus comes through.
Synctera, for example, harnesses Mastercard's open banking platform to offer additional services to fintechs, helping them more easily and seamlessly build even better digital financial experiences for their customers. For example, opening an account with a fintech used to take days while a customer's bank details were verified, says Mastercard's Patrick Pearson. With the integration of Mastercard's open banking platform, alongside Synctera, customers can instantly connect to their bank account and fund it immediately, automating once-unwieldy processes and creating more choices for what they can do with their money.
Through open banking, neobanks can also create new ways to reach those who are underbanked or have thin credit files. For example, if a potential customer wanted funding to start a food truck but did not have the required credit score, that customer could link their bank account and allow the neobank or fintech to utilize their financial data to see if they're a better bet for a loan than their credit score might show.
It can also foster financial responsibility. For example, Greenlight, a popular branded debit card for kids, offers features such as a customizable chores list, automated allowance and financial incentives for saving money.
Hazlehurst says he gets calls every day from new fintechs saying they need a bank partner. BaaS is a field that's only going to keep growing, he says, as consumer expectations for innovative and customized digital experiences rise. "Financial institutions that deeply care about what you care about is the biggest transformation in banking in the last decade," he says. "I'm really excited to see what the newest generation of banks, fintechs and neobank builders create for people in the next decade."