Inclusion
Q&A with Finicity CEO: On open banking and financial opportunities for all
April 8, 2021 | By Amy Kover
If you've ever split your bar tab using an app or accessed a bank loan without the paperwork, it's likely you've been benefiting from open banking. It gives people the ability to access, control and share their banking data with banks,  lenders or fintechs which are creating next-gen financial experiences and extending financial opportunities to more people.
Sitting at the nexus of many of these interactions is Finicity, the Utah-based open banking platform, which connects with more than 10,000 financial institutions. Through the platform, consumers and small and mid-sized businesses give their permission to use their data, which can then be packaged for companies such as Rocket Mortgage and Experian to power their services.
Mastercard acquired Finicity in November for $825 million as part of its work to expand consumer choice across cards, real-time payments, cryptocurrencies and open banking.
We recently spoke to Finicity's co-founder and CEO Steve Smith about how open banking has evolved over the last 20 years, and where it will take us in the decades to come.
How did Finicity start?
It really was a collision of the "old world" and the "new world." I started my career in technology and quickly realized how powerful it could be when applied to daily challenges. I was also looking for an opportunity to do something that would benefit individuals and families. This is where the old world comes in. Early in her life, my grandmother adopted the envelopes budgeting model. This simple model had a powerful impact on my family. In short, a person takes the family's income and divides it amongst a set of envelopes dedicated to all family expenses. So you might have an envelope for clothes, food, bills, etc. I loved this model and saw how it could help people get and stay on track financially. To bring this to life, I partnered with Nick Thomas, who I worked with at another tech company. Nick has a great mind for technical innovation and a shared vision of positive contribution to the world. So we took this budgeting concept and applied a technology-driven approach to supercharge the experience. In 2000, Mvelopes, a personal financial management application, was born.
What challenges did Finicity face in evolving from a single app to a full open banking platform?
To launch Mvelopes, we needed access to all of that financial data on empower consumers. We started by initially connecting to around 1,200 financial institutions in the U.S. As the years went by, we became very good at this connectivity and soon had one of the very few fully connected open banking platforms in the world. By 2015, we had integrated more than 10,000 banks. It was a tremendous amount of work to connect and maintain all of those connections. There was a period of time in the industry that saw friction between the data access platforms – open banking – and the financial institutions or banks that were the stewards of the data. Finicity was very deliberate in working closely with the banks to ensure concerns of all parties were best addressed while always taking a consumer-centric approach to the access of data and protection of that data. As a result, we have a good relationship with the banks, and are able to provide the data needed to fuel the apps and services being created.
One of the best outcomes of our pivot is that through open banking we can still address our original vision of having a positive impact on the world and helping individuals, families and business achieve their financial goals and attain greater financial health.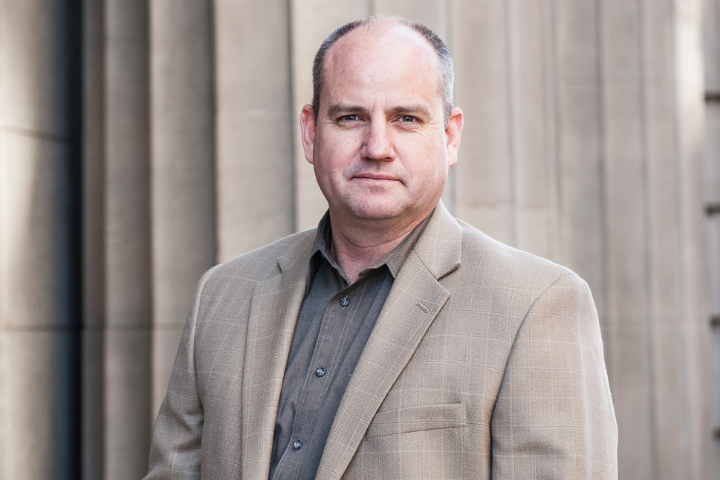 Finicity CEO Steve Smith: "I absolutely believe that if you're in technology, you have a duty to develop it in a way that actually improves lives and avoids being destructive."


What can you do with an open banking platform?
We provide financial data to major organizations, such as Brex, Experian and Rocket Mortgage, as well as a wide range of fintechs and banks, that fuel transformation in the way we all experience money — everything from budgeting, payments, and borrowing to investing, transacting and lending. For instance, when a family applies for their first mortgage, they can give their permission for Rocket Mortgage to access asset, income and employment status from their financial accounts to determine what kind of house the family can afford. And when a college graduate is trying to figure out how to improve their credit score, Experian Boost can collect recent payments — such as their Verizon bill or Netflix subscription — to help instantly raise their FICO score.
What is the potential for open banking?
Data can tell people's stories in a richer and more nuanced way. It provides greater insight and context to drive better financial decisions and outcomes. One area we are focused on improving is financial inclusion. Through the use of open banking, lenders can have real-time views of a borrower's financial situation. Traditional credit review processes often are time-delayed or exclude people without a credit history. With open banking we can eliminate many of these barriers, allowing lenders to direct money to people who have been kept out of traditional financial markets because they're young or operate a cash business or have just had some bad luck. In turn, consumers and businesses can use that capital to improve their financial position, which grows successful economies.
I've had the pleasure to see firsthand how powerful this can be. I met a young woman who told me about her friend who needed to buy a car. The friend had just gone through a difficult divorce that damaged her credit rating, making it hard for her to secure a loan. So she shared her bank account data on Experian Boost to see if it would improve her score. It worked, and she was able to get the car she needed, at an interest rate she could afford, to go to work and take care of her family.
What sort of responsibility do you feel you have to support people who may be struggling financially?
I absolutely believe that if you're in technology, you have a duty to develop it in a way that actually improves lives and avoids being destructive. The first part of my responsibility as a CEO is to do everything possible to protect consumers and small businesses by creating technology that's accessible to as many people as possible, and that technology should provide meaningful benefit to them.
For example, 20 years ago, only wealthy people were able to gain access to financial planning tools and services to grow their wealth. That can't be the case going forward. Everyone has a right to financial help and open banking unlocks the data-driven decisioning.