Payments
The secret to more affordable health care: Price transparency and flexibility
February 3, 2022 | By Jill Davison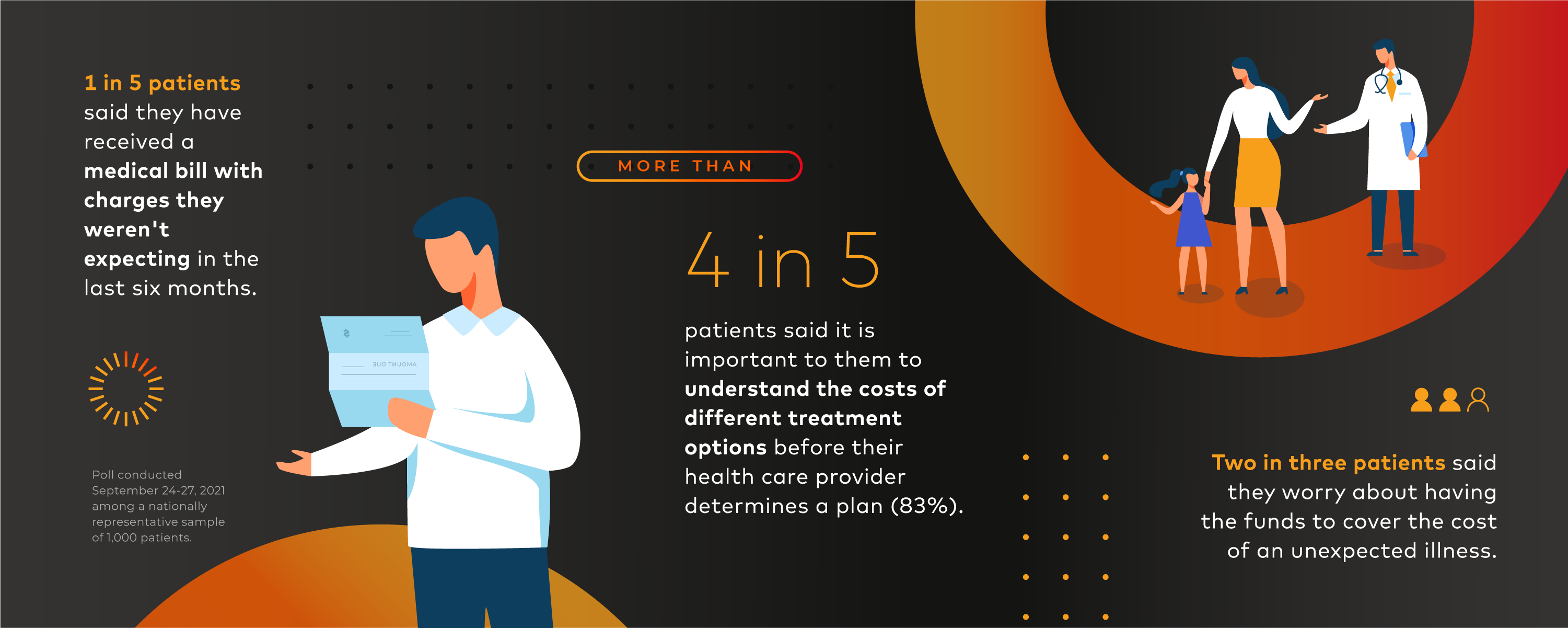 In America, consumers can shop around for the best price on their cars, homes, mobile phones and even education. But they can't usually choose health care based on price. That's despite the fact that medical expenditures hit $4.1 trillion in 2020, an average of $12,530 per person.
As anyone who has dealt with the health care system knows, the connection between price and service can feel tenuous at best. Hospital bills are regularly thousands of dollars, and the billed amount is rarely known upfront. And while an insured patient may pay only a fraction of the total bill, the price is still regularly high enough to wreak financial havoc in a family's budget. A scan or surgery might cost less at another facility but there are few tools available to help patients compare prices.
And that's a problem not just for patients' pocketbooks, but for their health. According to a recent survey from Mastercard and Morning Consult, cost is one of patients' top four challenges. Two in three respondents said they worry about having the funds to cover the cost of an unexpected illness. Roughly 35% said they are delaying care because of debt from medical bills.
"What's needed is transparency and flexibility," says Raja Rajamannar, president of healthcare at Mastercard and its chief marketing and communications officer. "Patients should be able to see how much services cost at one institution versus another and be given payment options that reflect their financial needs."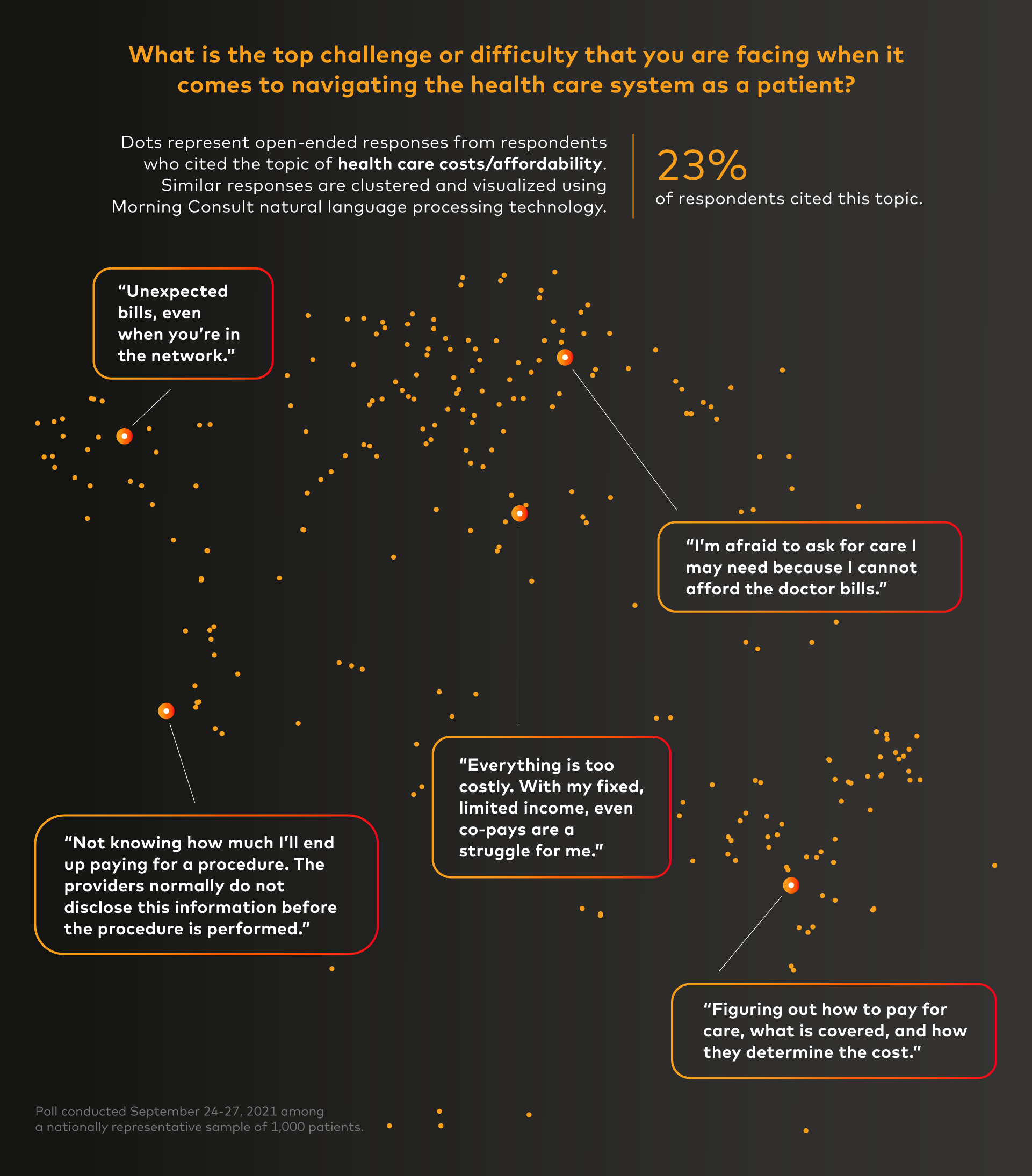 More than 90% of people polled support this idea, which is reflected in Congress passing the bipartisan No Surprise Act that went into effect at the beginning of the year. That bill prevents providers from billing patients more than in-network, cost-sharing prices for surprise medical bills.
But that's just a starting place.
"Real change will come from the private sector using smart data analytics to create a modern, more compassionate health care payments system," Rajamannar says.
Mastercard recently partnered with ARxChange to deliver a more personalized health care shopping and payments experience. With patient opt-in, they can combine ARxChange's analytics and adaptive financial assistance with Mastercard billing and payments to offer flexible pricing and billing options tailored to each patient's financial circumstances.
They're also building a Healthcare Commerce Network — an online health care shopping platform that packages care and individualizes price and payment options based on patient affordability. Through HCN, patients will be able to search a hospital's shoppable services (nonurgent procedures that can be scheduled in advance such as knee replacement surgery) and get a custom price based on their unique financial situation.
"As more and more patient and provider interactions naturally migrate online in the years ahead, HCN has the potential to be a game-changer for the health care industry here in the United States ... as we strive together to make health care more accessible and affordable for the majority of Americans seeking care," says Joseph E. LaManna, CEO and co-founder of the ARxChange.
As health care prices show no sign of slowing, the hope is that these sorts of partnerships set off a domino effect that leads to more transparency and customization in health care pricing. According to the Centers for Medicare and Medicaid Services, prices are expected to climb at an annual average of 5.4% over the next six years, much faster than the projected 1.1% annual gross domestic product growth. That will put health care out of reach for many more individuals. Giving people a way to evaluate costs when making health care decisions — and making those costs more manageable — are important building blocks for a better health care system.