Inclusion
Creating inclusive cities that never sleep, one night at a time
August 3, 2022 | By Stephanie Borise

Andreina Seijas has always been fascinated by the night. As a young girl in Caracas, Venezuela, she was raised to believe the night was a dangerous time to be out. But to her, it was beautiful — particularly in vibrant cities like New York, where the streets teem with people going to theaters, concert halls and bars until the wee hours.
She was so intrigued by city life that, in her 20s, she moved to New York City to study public administration. She learned that cities, in the name of safety, traditionally imposed regulations to limit nighttime activity. Businesses were told when to close and clubs were relegated to specific zones.
Seijas wanted to open up the night.
"Managing the urban night means much more than making cities safer after dark," she says in a phone interview from her current home base of Barcelona, another city renowned for its vibrant nightlife. "Cities must be proactive in creating quality spaces for socializing and for work throughout the day, and achieving all that requires planning for the night."
Amsterdam was among the first cities to recognize the value of nightlife to a city's economy and culture, creating the role of "nachtburgemeester" — night mayor — to proactively tackle safety, noise, late-night transit and other concerns. In recent years, cities large and small, from London, Paris and New York City to Iowa City (population 75,849), have followed suit, appointing nighttime advisers, managers and councils to balance the potential of the after-hours economy with quality-of-life issues for residents with day jobs.
Now many of these city leaders are coming together to share best practices and develop innovative ways to make the most of the night through the 24-Hour Cities Network, a global initiative spearheaded by Bogotá, Colombia, New York City and Mastercard's City Possible, which brings together public and private organizations to solve urban challenges. The new network will tackle a variety of issues, from mobility, public safety to economic development, nightlife and racial equity, helping city economies to flourish around the clock, says Alby Bocanegra, vice president of Global City Partnerships at Mastercard.
"Managing the urban night means much more than making cities safer after dark."
"Developing 24-hour economies is crucial for the sustainable growth of our cities, and we must continue to ensure nighttime establishments are nurtured so they can keep thriving and bringing prosperity to residents day and night," Bocanegra says. "The 24-hour cities network is an example of conversations leading to direct action for and with our city partners."
A night in Amsterdam
When Seijas began her career as an urban-policy consultant and would introduce ideas for nighttime opportunities to city leaders, she was met with blank stares.
Then, in 2015, she traveled to a conference in Amsterdam and got to know its nachtburgemeester, Mirik Milan. As they began talking, she learned that the job of a night mayor is to work directly with city governments, business owners and residents to expand nightlife activity in a strategic way to create a more inclusive and vibrant economy.
"What they were doing in Amsterdam was transformational," she recalls.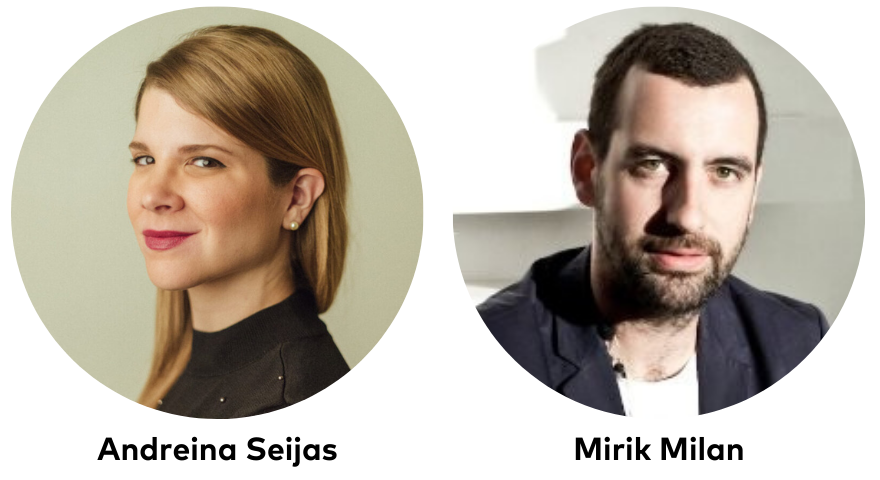 Milan and Seijas began to collaborate, culminating in their 2019 publication of an academic study of 35 nighttime mayors and night-advocacy organizations. The results of the study revealed that a growing consensus saw a need for permanent nighttime governance in the world's cities.
Now she works as a nighttime governance and planning consultant for IdenCity, helping governments come up with policies that incorporate nightlife — and the issues of safety, noise control and economic equity that come with it — into their overall vision for city planning.
Realizing this vision often depends on nighttime mayors. For instance, during his time as Amsterdam's night mayor, Milan worked with government officials to allow more venues and other establishments to remain open 24 hours. The city also distributed operating licenses to neighborhoods outside the busy city center. Spreading out the venues allowed other areas to benefit from nighttime economic activity, as well as limiting the negative impact that comes from entertainment zones.
As a result, Amsterdam experienced a 20% drop in alcohol-related violence between 2015 and 2018, as well as 28% fewer public-nuisance reports, according to Milan.
Outcomes like these inspired the launch of the 24-Hour Cities Network.
"The night is a space that needs to be understood, and it's a blind spot," says Seijas, who, with Milan, who now co-leads the consulting firm VibeLab, is a member of the network. By sharing their experiences, she and her fellow urban experts hope to shine a light into the darkness for other cities.