Inclusion
Finally free of debt, this couple is paying it forward
June 9, 2021 | By Sophie Hares
Entrepreneurs Kiley and Ty'Lisha Summers know how hard getting rid of debt can be. After graduating from college, the couple found themselves with a bruising $100,000 debt. They spent nearly eight years trying to pay it off.
To help others become debt-free, they created SpenDebt, an app that enables users to nibble away at their debt by setting aside micropayments that are deducted with each debit card or banking transaction. At the end of the month, the micropayments — which currently average $1.70 to $2 per transaction — are aggregated and used to shave down debts the user has selected, such as student loans, auto financing or medical bills.
The idea is not just to eliminate debt, but to build habits that will serve customers well for the rest of their lives, says Kiley Summers, 37, who lives in Houston with Ty'Lisha and their two young daughters. "When you become debt-free, you unlock opportunities," he says. 
Given the ballooning cost of higher education and housing prices, many well-educated professionals end up in a credit hole even as their careers progress. The combination of paying off loans and keeping up with everyday expenses can swallow  them like quicksand. But digital micropayments, increasingly being embraced for donations, tips and pay-per-click news content, are an easy and almost invisible way to save.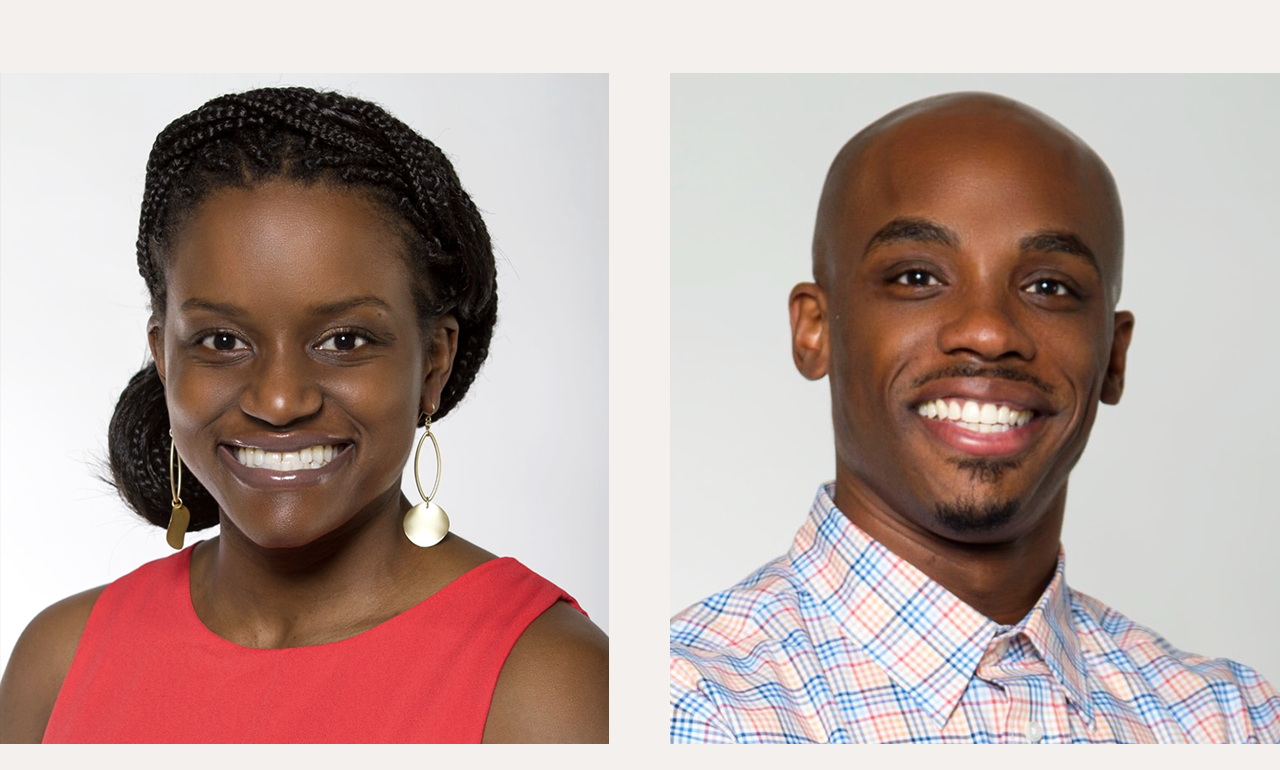 Pictured: Ty'Lisha and Kiley Summers, founders, SpenDebt


Striving for financial freedom
While Kiley, who is Black, was growing up in St. Louis, Missouri, his mother continuously juggled her tight budget to provide for her sons while working multiple jobs to make ends meet.
Determined to shake off the "generational curses" that paralyzed his parents, he worked hard to attend Missouri University of Science and Technology after transferring from Tennessee State University, where he had met Ty'Lisha and where they both became the first generation of their families to graduate from college. 
Despite securing well-paid jobs in Houston after graduating — Kiley at PepsiCo-Frito Lay and Ty'Lisha at ExxonMobil — the couple found themselves drowning in the debt they'd accrued during college, along with the car and furniture loans they took out to set up their new lives.
"It was definitely a mental drag. You work your whole life to have a successful career, a nice salary, but now you've got all this debt," Kiley says. "I began to think about how my mom worked to sacrifice for me and I was like, 'Hey, we can't stay here, we need to do something about it.'"
Consulting a financial adviser, they strategized how to trim their spending and squirrel away whatever they could from their salaries each month to pay down their debts, starting with the lowest balance.
Money is so emotional for people. But if I am buying something and paying off debt at the same time, I feel good about the purchase, and that's the behavioral economics in it all.
By 2015, more than seven years after graduating college, they had paid down their debt. Eager to use their newfound financial freedom to help others, they bootstrapped to launch SpenDebt. 
But the couple quickly hit a wall. Like many other Black founders — who, along with Latino founders, received a total of just 3% of all venture capital from 2015 through mid-2020, according to a Crunchbase report last year — the couple struggled to find the financing needed to grow the company.
So the couple hit the road, pitching SpenDebt from Silicon Valley to Washington, D.C., and eventually scoring $150,000 in prize money from several pitch competitions.
This year, SpenDebt joined Mastercard's new initiative to help underrepresented founders of early-stage startups grow their businesses. An offshoot of Mastercard Start Path, this programming is part of the company's $500 million In Solidarity pledge to boost capital and resources to small businesses in minority communities across the country. The program will also help SpenDebt reach its next goal: partnering with utilities and other companies to add the app to their payment options. By offering this service, businesses could retain clients and recoup payments they might otherwise have written off.
And more people will get on a path to financial health. Today, professional women in their 30s and 40s are the biggest users of SpenDebt, which charges a service fee of $3.99 per month for unlimited transactions. The company's mission is to save a million families from what Kiley calls "financial fatalities."
"Money is so emotional for people," he says. "But if I am buying something and paying off debt at the same time, I feel good about the purchase, and that's the behavioral economics in it all. It allows people to get them to the end goal, and that's achieving their financial freedom."