Small Business
We all have a role to play in supporting our local businesses
July 10, 2020 | By Dorothy Pomerantz
When Claudia Berroa, a Peruvian immigrant living in the Bronx with her husband Richard and two young children, needed a logo last year to brand her small café, Claudy's Kitchen, she wanted the best. When her husband saw that she wasn't happy with any of the proposed designs, he decided to think big and reached out to famed graphic designer Milton Glaser, best known for designing the I love New York logo.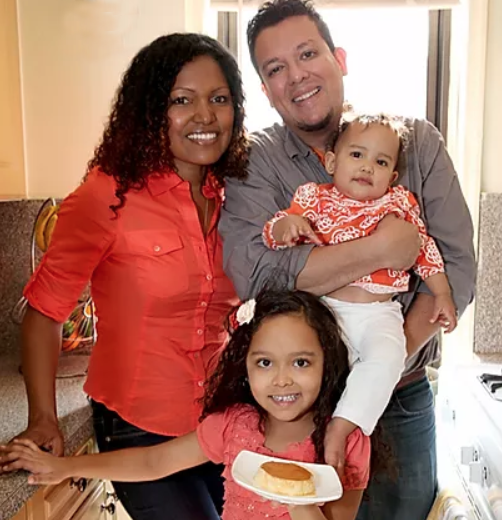 Photo: Claudia and Richard Berroa sought out iconic graphic designer Milton Glaser to give her cafe's branding a major boost. 

"My thinking at the moment was, why not ask the world's greatest graphic artist for help?," Richard Berroa says. "The worst he could say was no."

To the family's surprise, Glaser (who died in June) agreed to meet with the couple. A Bronx native himself, he was inspired to help a small business. Instead of his $100,000 fee, he charged the family just $900 for a custom logo that today represents a business thriving despite the setback of the COVID-19 pandemic.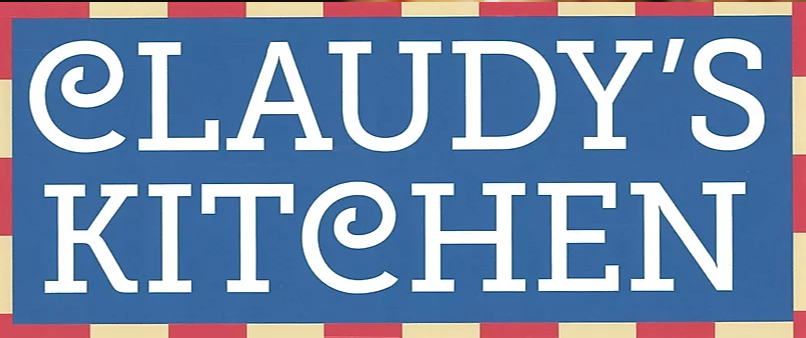 Photo: Claudy's Kitchen logo, designed by Milton Glaser

It's stories like these that inspire Start Small, Think Big, a nonprofit headquartered in New York City but operates nationally that works with small business owners to provide them with free legal, financial and marketing advice from top firms. The organization works almost exclusively with undersourced women and people of color  who own small businesses in traditionally underserved communities. Last year, Start Small engaged more than 2,000 volunteers to provide more than $12 million in pro bono services.

Now Start Small is teaming up with Citi and Mastercard for #AllForSmall to raise up to $1 million to help support small businesses, especially those affected by the pandemic. In July, when cardholders use select Citi Mastercard cards at eligible small businesses, Citi and Mastercard together will donate 5 cents from each qualifying purchase. It's as simple as shopping and supporting local businesses.

"We've done extensive surveys on the effects of COVID on the low-income, small business community," says Start Small founder Jennifer DaSilva. "We've been amazed at their resilience and creativity — banding together, switching business models and, despite having limited resources of their own, donating to those who need it most. They're beating the odds and inspiring other small businesses to thrive in a challenging world."
"They're beating the odds and inspiring other small businesses to thrive in a challenging world."
The new fund will help entrepreneurs such as Yolfer Carvajal, founder of Pabade Bakery in East Harlem. He had to close his café in March because of the lockdowns, so to save his business and the jobs of his three employees — all immigrants like himself — he created a "Pabade box" of pastries for people to purchase and donate to local hospitals, nursing homes and front-line workers. To date, they've donated more than 520 boxes.
Photo: Yolfer Carvajal had to shut down Pabade Bakery in East Harlem because of the pandemic, but that hasn't stopped him from baking -- and contributing to his community.
Across the country in Oakland, California, Sana Javeri Kadri, founder of Diaspora Co., a single-origin spice company, put out a call to her community to raise money to help support the network of organic farmers she works with across India. In just a few days she was able to acquire enough money to pay them all through the rest of the year.

"Supporting local businesses is supporting the economic and social vitality of our communities," says Meredith Spatz, executive vice president of account management in North America for Mastercard. "In partnership with Citi, we're able to scale the reach of our efforts to help businesses pivot to meet their customers' evolving needs and drive more customers to their doors — whether they're physical or virtual."

While Mastercard and Citi are encouraging consumers to support small businesses in their local communities through their spending, they can also directly support SSTB businesses online or directly donate to the cause. To learn more, visit allforsmall.biz.