As the COVID-19 lockdowns cascaded around the world, merchants immediately went into survival mode. With physical stores shut down, they scrambled to move the entirety of their business online in an effort to keep sales going — not to mention managing this process in the midst of an essentially frozen supply chain.
Nine months into COVID-19, merchants are still making a concerted effort to recoup physical sales through digital channels, but they're also seeking long-term solutions, says Meghan Stabler, vice president of product marketing and communications at BigCommerce, the ecommerce platform helping grow businesses of all sizes in 120 markets around the world.
"Even once we move past the pandemic, shopping behavior will likely be permanently changed," she says. "Convenience will be key — choice of payment providers, curbside pickup, fast and/or free contactless delivery, easy returns processes are all expectations of this new consumer, and merchants will need to adjust in kind."
The Mastercard Content Exchange recently spoke to Stabler about what we've learned so far, how small businesses should navigate the still-uncertain future and which trends are here to stay:
What do the more successful small businesses who have made the pivot have in common?
One of the more obvious traits that successful businesses right now share is the ability to be agile. A pandemic and the additional challenges that accompany it are not things that businesses can truly plan for, and the most successful businesses were those that were able to pivot from in-store to online quickly and adjust their operations accordingly.
For many successful businesses, the ability to be agile extended to their product offering. We saw many merchants expanding their product catalog to include PPE. Apparel brands like Thompson Tee and B-Wear Sportswear used existing materials to make cloth masks, while distillery company Silent Pool Distillers began temporarily producing hand sanitizer. Others used the pandemic as inspiration for new products. For example, Australian merchant Beer Cartel iterated on its wildly popular Beer Advent Calendar to offer limited-edition Beer Isolation Calendars. The product sold out in a day.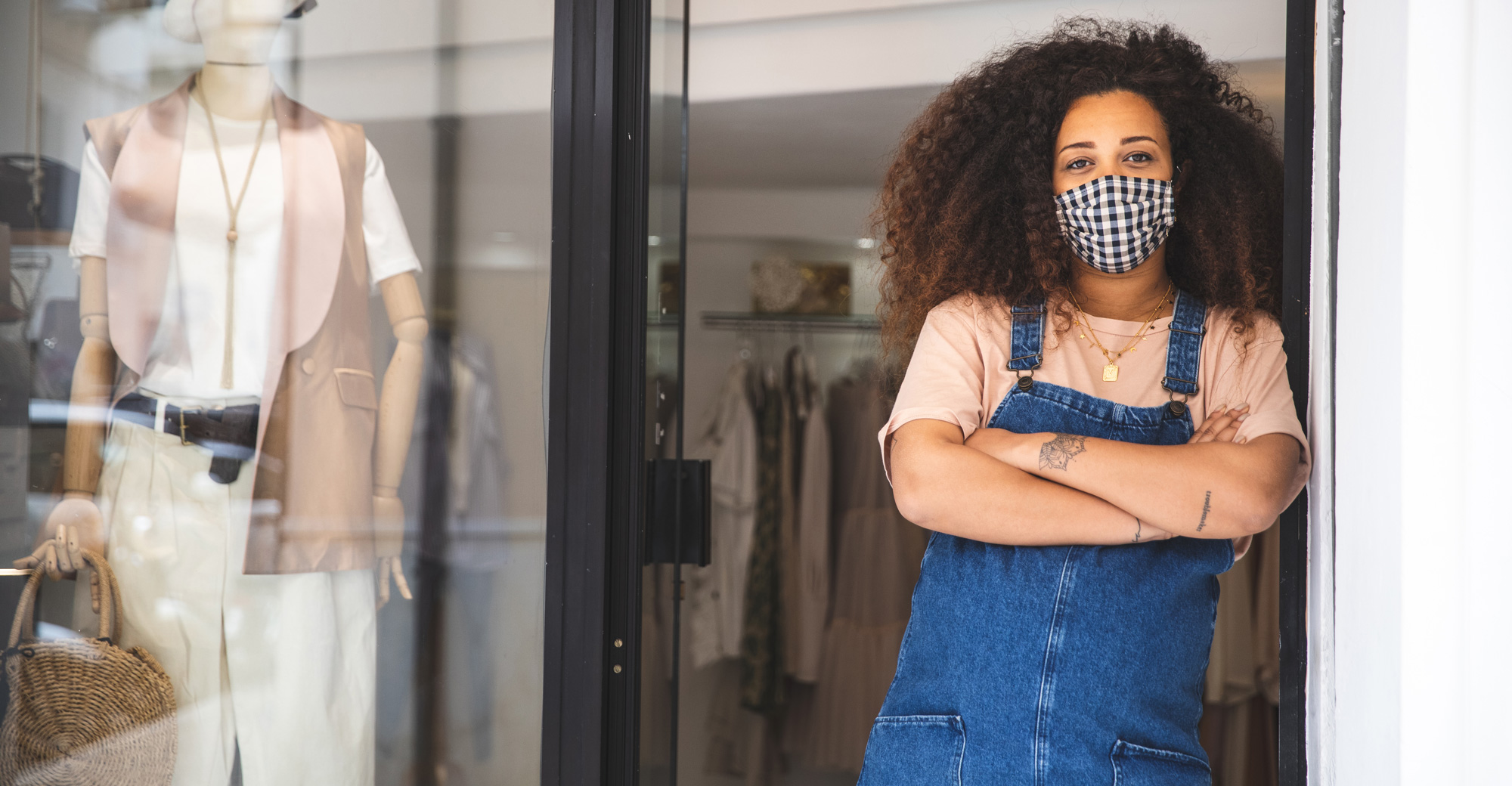 How has the pandemic changed the merchant-customer relationship?
All those changes do nothing if your customers are unaware of what's happening with your business. The most successful merchants during this period maintained strong lines of communication with their customers — and did so across a number of different channels. In an environment filled with uncertainty, consumers were looking for a level of transparency from their favorite brands. Having all the answers wasn't as important as showing your customers that you were all in this situation together and your brand was here to support them. The most successful brands understood this and built a true ongoing conversation with their customers whether via email, social or chatbots.
Any advice for newbie online retailers for the upcoming holiday season?
The most immediate priority for any retailer is to make sure that you have an online presence in advance of the holiday season. Even if in-store restrictions loosen, there will be a large group of customers that do not feel comfortable returning to physical stores and will conduct the entirety of their holiday shopping online. If you don't provide them an alternate shopping experience, they will find another retailer that will.
Once your online store is set up, make sure you extend your offering across all the channels your customers are shopping — social media, Google, Amazon, etc. — so that your product is easily discoverable. An omnichannel presence has always been important, but the increase in digital shoppers due to the pandemic has amplified its value. Some ecommerce platforms, like BigCommerce, have native integrations with these other companies to make omnichannel listing a simple and efficient process.
One of the biggest differences between holiday sales online and in-store is shipping. With consumers expecting orders to arrive by a certain date, it is crucial that merchants clearly communicate final order dates for shipments to arrive in time for the holidays. In addition, carriers have been inundated with online deliveries due to COVID, causing further delays in shipping. Ensure your customers get their deliveries on time by making those shipping deadlines earlier than usual.
There is a lot of uncertainty about the future of brick-and-mortal retail. What are some possibilities for retailers with a physical footprint?
We're already seeing experimentation with "dark stores" — retail stores dedicated entirely to fulfilling online orders rather than used as a place for shoppers. With Amazon only increasing consumer expectations around fast and free shipping, treating stores — or portions of stores — as fulfillment centers offers smaller merchants the ability to compete effectively.
What are some lasting trends that will come out of the pandemic in terms of ecommerce?
Convenience — a core tenet of ecommerce — will only grow in importance. Having experienced the ease with which goods of all categories, from furniture to grocery, can be purchased online, I expect more consumers will look to online retailers to purchase goods they once reserved for the store. Similarly, I expect to see more innovation around curbside pickup.
I think we'll continue to see adoption of social shopping, particularly as Facebook/Instagram, Pinterest and TikTok invest more heavily in their ecommerce capabilities. BigCommerce is one of the few ecommerce platforms that currently has direct integrations into Facebook's commerce capabilities, which provides an easy way for merchants to extend their online product catalog to that social channel.
At the end of the day, the trends that stick are the ones that will best address customer needs and changing desires, and the merchants most willing to adjust to accommodate are the ones positioned to have the longest-lasting success.