Helping the unbanked and others receive their stimulus money
April 21, 2020 | By Kathryn Cleary
There's an old adage: "The poor man pays twice." If that's true under normal circumstances, it may prove to be even more so in the current COVID-19 economic crisis. 
Although millions of Americans are due to receive money from the federal government's stimulus package directly into their bank accounts via direct deposit, the roughly 33 million unbanked will have to wait for a paper check to arrive, which could take up to 20 weeks. Once they do receive the check, they'll likely have to leave the house and find an open check-cashing location, where they'll have to pay a fee of roughly 2 to 3 percent to cash the check. Worse still, they'll struggle to find places to use that cash as so many buying options have moved online, and as public health organizations push for digital payments as a safer and more efficient option.
Enter prepaid debit cards.
Anyone, not just the unbanked, can benefit from a prepaid card. No matter your credit history or debt situation, it's easy to qualify for a prepaid card. They make it possible for millions of people to receive direct deposit payments, rather than employment checks. Since they act like debit, there's no debt to accrue on them. This also makes it highly efficient to budget your payments and keep track of your spending. Plus, they provide theft protection that would appeal to any person who has ever lost their wallet.
And right now, anyone — banked or unbanked — can register one of these cards online at the IRS portal to receive direct payment from the stimulus package. If they don't have a prepaid card on hand, they can either pick one up in a store or order online. They can then use those cards to shop online or in person without having to take the risks associated with exchanging money today. They'll be able to hold on to more of the payment and easily track how much of the money they've spent.
This capability is not new — even if it seems like a new possibility for millions of people. The U.S. Department of the Treasury's Bureau of the Fiscal Service sponsors a prepaid debit card program in which federal benefits — such as Social Security, Supplemental Security Income (SSI) and veterans' benefits — are delivered to debit cards issued by Fiscal Service's financial agent, Comerica Bank, and Comerica Bank's partner Mastercard. The Direct Express Debit Mastercard card provides millions of Americans with access to their benefit payments electronically, even if they do not have a bank account. 
The U.S. Treasury Department has already announced that the IRS will pay economic impact payments automatically to the existing Direct Express card accounts of most eligible Social Security, Railroad Retirement, SSI and veterans' benefits beneficiaries.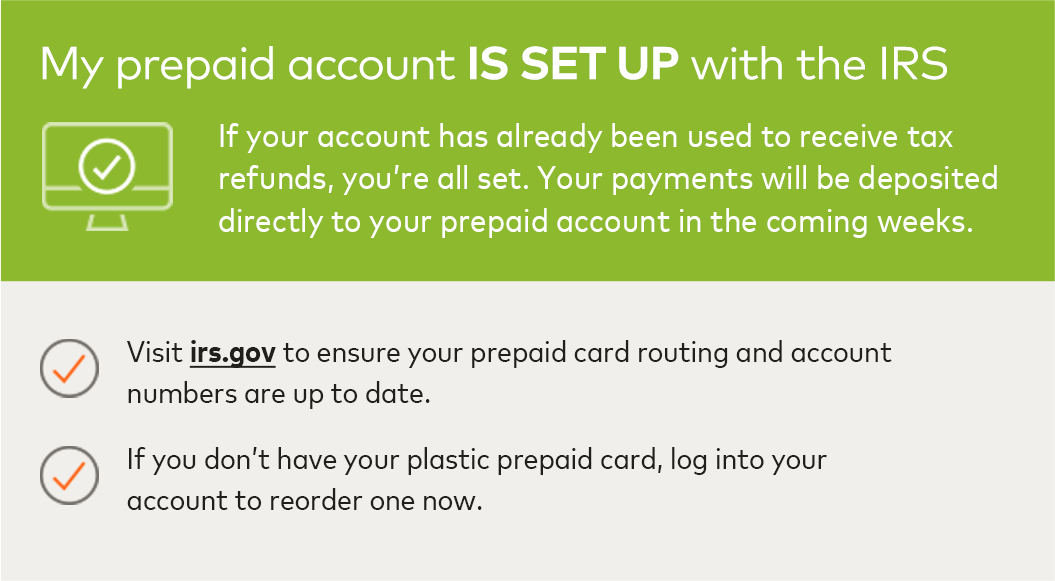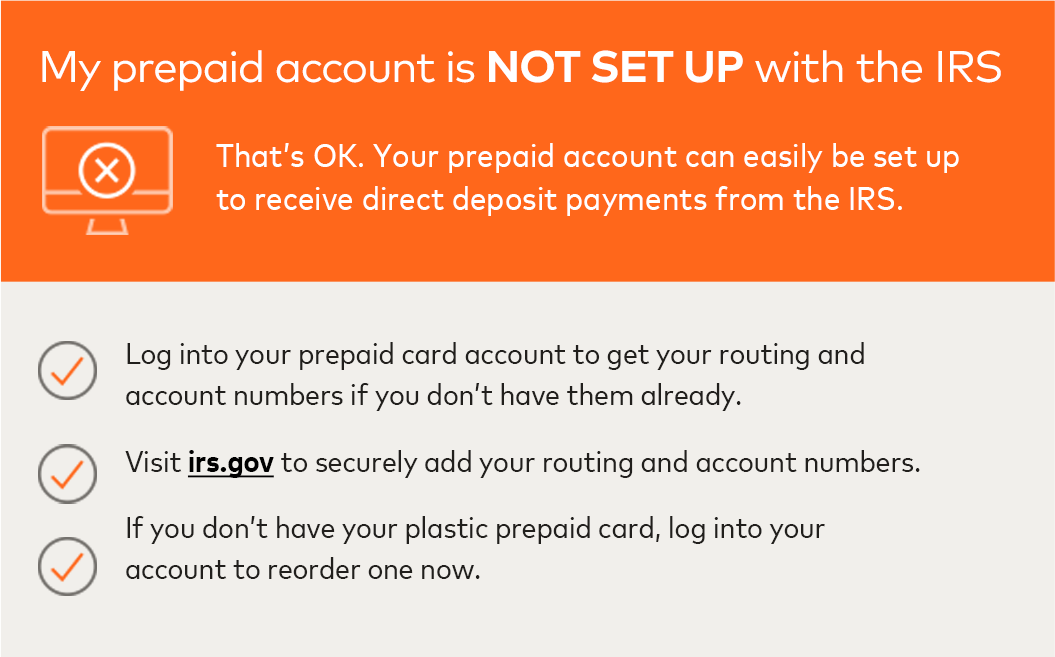 Without a digital means of receiving stimulus funds, however, an optimistic story changes its tenor. Receiving funds by check can create additional financial hardship for the unbanked. Annually, according to the trade group Financial Service Centers of America, Americans collectively spend $1 billion of their own money just to cash their checks. In discussions about financial capability, there's often an assumption that financially underserved people turn to these costly products because they don't have access to banks or don't understand the nature of the products they're using. The implication is that improving understanding will help move people into the financial system. 
But that's not the whole story. Sometimes people are being paid in cash. In other cases, they are spending so much of each paycheck that they feel there's no need for a bank account. Why have an account if there's no money in the bank? Financial education and access can't change this reality.
But prepaid debit cards can. The benefits of having a prepaid card extend far beyond receiving the entirety of the stimulus check without fees or a trip to a cashing station. The card is reloadable, so it can be used for future checks, from the government or an employer. And during this time of social distancing, prepaid cards can help people shop from home or, in many cases, can give them a contactless option for paying in person — helping them save and keeping them safe.