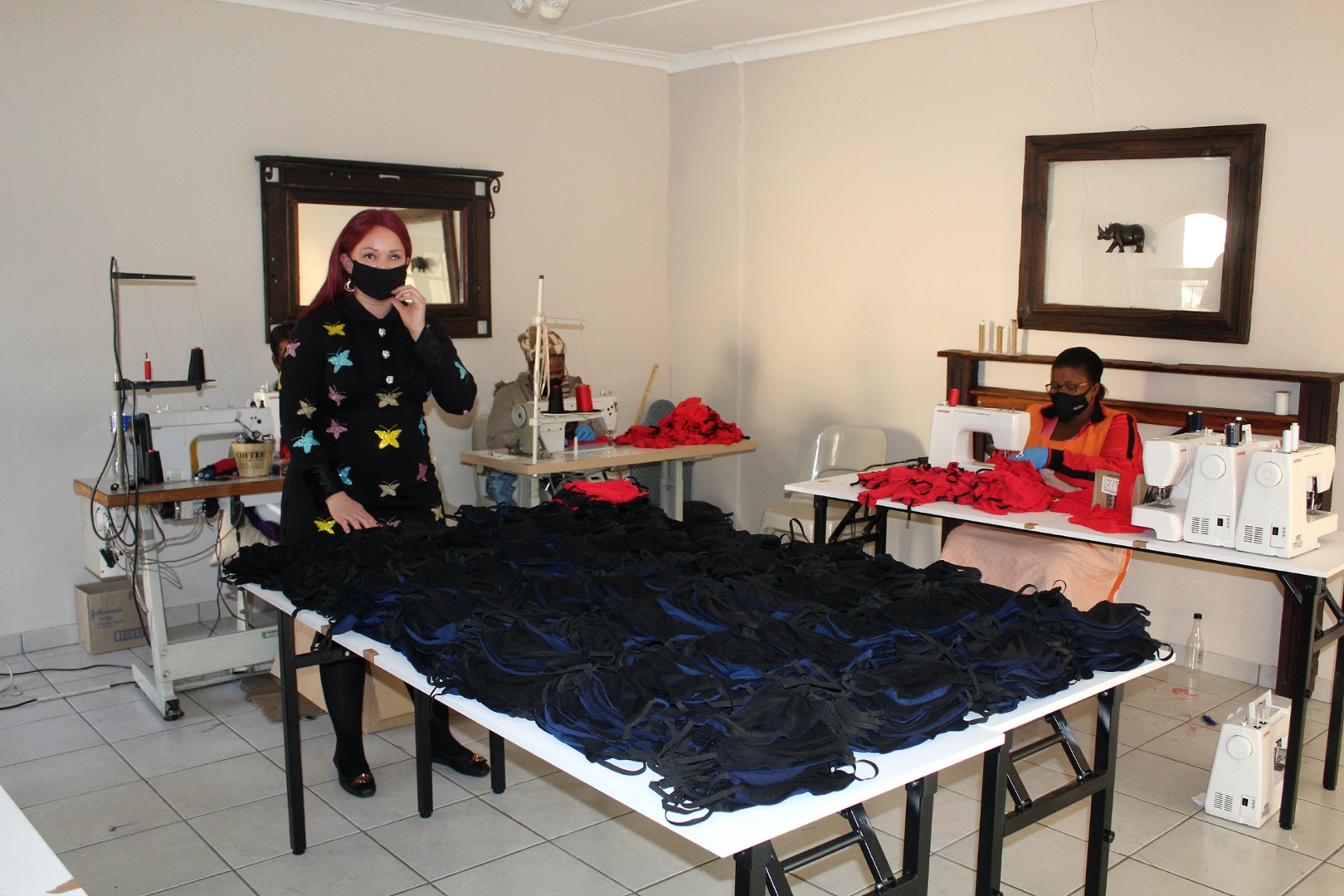 Finding the silver lining: A South African fashion designer pivots with the pandemic
May 27, 2020 | By Anne Miller
In the current climate, entrepreneurs in every corner of the globe have quickly adapted to keep their businesses afloat in the middle of a pandemic that, in most countries, has drastically slowed economic activity.
Candy Smith, a fashion designer in South Africa, was no exception. Thanks to some quick thinking and a pivot to online, she was able to build a face mask-making business in just a few days.
Smith realized things were going to get bad after a business trip to Turkey, and all anyone could talk about were the alarming reports out of Asia. When she returned to South Africa at the end of February, she quickly set about changing her business model.
The moment I got back from Turkey, that is when we started manufacturing face masks. People thought I was crazy because why am I selling in South Africa? We don't have COVID-19 in South Africa.
The situation quickly changed. South Africa currently has the most confirmed COVID-19 cases on the continent at more than 23,000, and, as elsewhere, people realized they need to be wearing masks to help limit the spread.
As the pandemic grew, Smith refocused her sewing production capabilities — some 30 industrial sewing machines, a fabric supply chain, and contacts in the fashion fabrication world — to making face masks.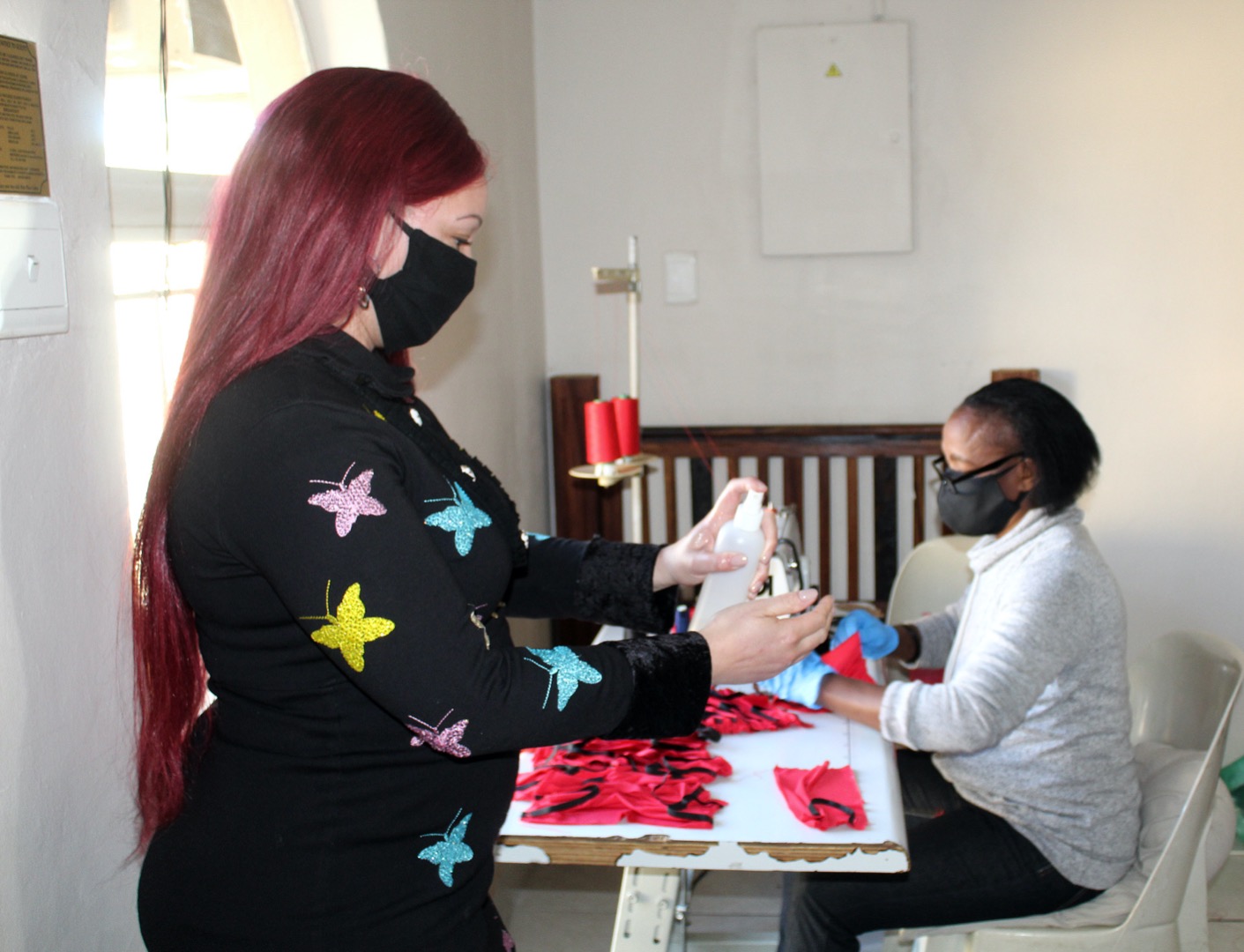 In order to distribute those masks across the country, she decided to open an online shop using Standard Bank's new all-in-one small business platform SimplyBlu, powered by Mastercard Payment Gateway Services. The platform enables businesses to open online stores quickly and securely accept electronic payments without any IT expertise.
When customers pay with their card online, she packages the purchases and summons a courier. She notes on the platform when the courier has arrived, and that step "releases" the purchase in the SimplyBlu system, triggering the payment to automatically and immediately deposit into her bank account. The site took only a day to set up, Smith says, far easier than paying a designer to create a full website that would link to a payment platform that syncs with a bank.
By early March she was selling more than 200 masks a day.
She turned one of the guesthouses she owns, with its 30 rooms, into a sewing shop. Her husband, a corporate office employee currently working from home, helped her move her sewing machines into the guesthouse conference room. She hired 25 tailors, most of whom had been laid off from other nearby now-shuttered factories, to live and work under the same roof with free board and meals to eliminate a commute. They've been churning out more than 1,500 masks a day for individual sales as well as corporate orders of 10,000 masks at a time.
Now, 10% to 15% of her business comes from her website, a remarkable uptick in an area where most people want to physically assess goods before hitting purchase, Smith says. 
Making the adjustment was a natural move for Smith, who has always been entrepreneurial. In 2016, she started a fashion school that offers the equivalent of a post-high school certificate, along with a small manufacturing facility where students can learn the trade and see their designs made. The facility is also open to other designers.
The sales off her SimplyBlu platform have replaced about half of her pre-pandemic profits, she says. She has had to lay off staff who aren't actively sewing masks, so she handles office tasks such as addressing and stuffing envelopes herself.
But at a time when many business owners may have to close up shop forever, she's earning enough to keep a group of people employed and to keep her business going.
And the move to online may help her grow sales in the long term. Trust in online ordering remains lower in South Africa, she says. Her customers prefer shopping in person. But the stay-at-home orders may be changing that, and the transaction security offered by platforms like SimplyBlu support Smith through that change.
"Ninety percent of my businesses are closed but with this opportunity, we can still survive," she says. "I'm a creator, I'm a fashion designer but I think COVID-19 has really helped us to think outside of the box."