Dear Fellow Stockholder,
As we write this letter, 2019 feels like a distant memory. Our stellar performance for the year is recorded in the numbers, and we want to thank our people, our partners and you for the continued support and belief in our company.
But now, we are experiencing the extreme circumstances of a global pandemic. Lives, work, trade and economies have been disrupted. It's clear that the world was unprepared for this circumstance. Maybe that's the fault of a collective failure of imagination, maybe it's hubris or maybe just bad planning-but it is certainly hurting us all in ways that are more all-encompassing than recent crises we have seen. One thing is for sure, over the past decades our world has become smaller and more interconnected. This crisis should open all our eyes to this reality and drive us to redouble our efforts on making the whole planet a better place-because what affects one inevitably impacts us all. Inclusive growth and ecological sustainability-in essence, human decency and the values that make us a civilization-have become even more critical for our future and for that of our children.
"This crisis should open all our eyes to this reality and drive us to redouble our efforts on making the whole planet a better place—because what affects one inevitably impacts us all."

Our company mission-to connect everyone to opportunities for their own growth-remains unaltered. If anything, this global crisis has pushed us to consider new ways to interpret it and execute against it. These times are very tough in a multitude of ways, but we want you to know that no matter where you are or what challenges you are facing, our hearts go out to you and we are here for you-now and over the long haul.

This situation will eventually pass, and when it does, we all need to be in position to recover quickly. That's why it's so important you understand that Mastercard was built to stay and grow in any environment. Faithful execution of our long-term business strategy over the past 10 years has put us in a position to support our clients and partners through this period of crisis.
"Our core operations and strategy make us stable, while our insight and services capabilities make us adaptable."

We've put in place a number of measures to protect the health and safety of our employees, as well as the continuity of our business. Our core operations and strategy make us stable, while our insight and services capabilities make us adaptable. We stand on the solid foundation of our balance sheet, our liquidity and risk management. And we continue to be enabled by our brand and our wonderful people. The partnerships we've developed with governments and the trust we've grown through commercially-sustainable social impact projects around the world continue to open doors for operating locally in key markets. Our grow, diversify and build strategy has set us up to enable commerce in times like these and beyond, and we intend to continue delivering on that commitment, no matter what.
Powering Choice, Convenience and Security
At our core, we are a payments technology company. Our goal, however, is more than just to make every device a commerce device, it's to do so in ways that support choice: that means being a one-stop network that supports all kinds of payment types (credit, debit, prepaid and more) for all kinds of users (businesses, individuals, governments and so on) across all kinds of transaction paths (card, ACH and blockchain, to name a few); and doing it all with top-level security and a seamless experience.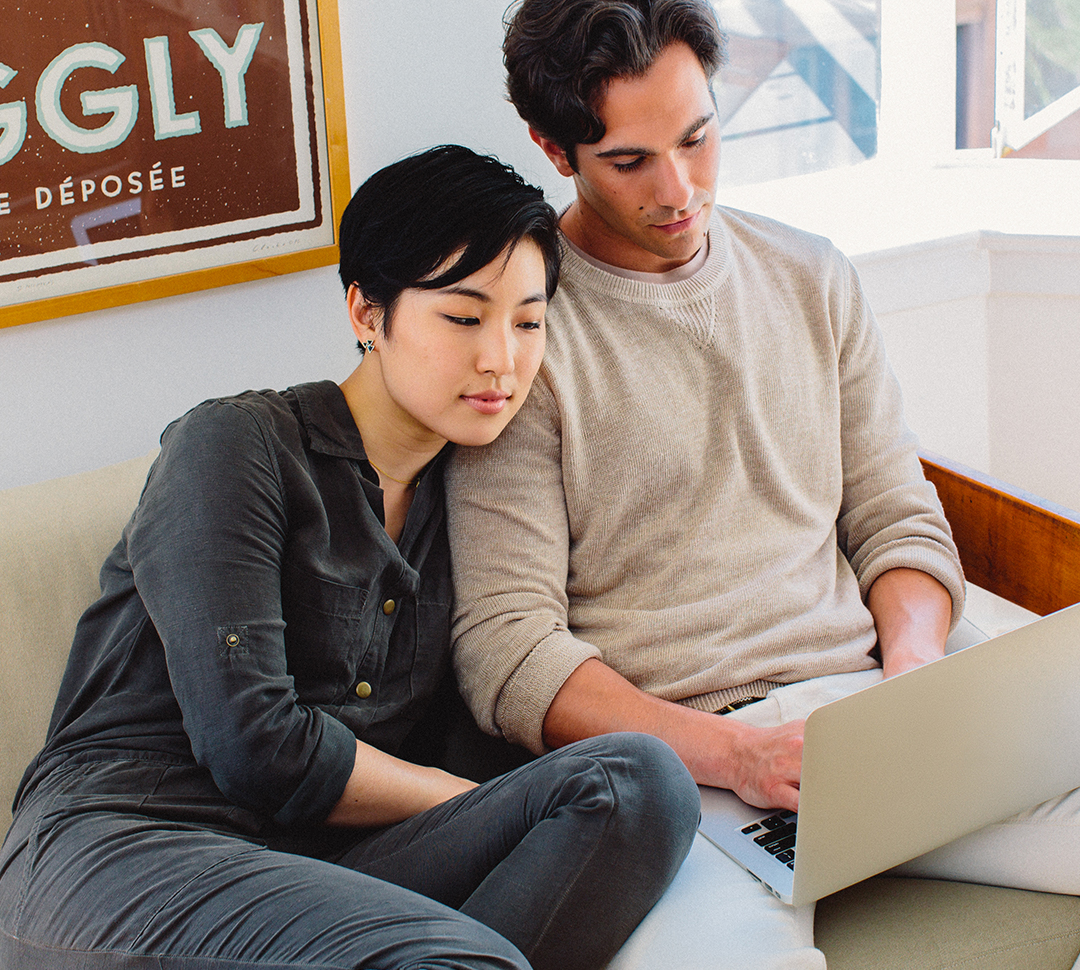 In this period of social distancing, commerce is still happening - and digital commerce is becoming even more foundational to how people are living their lives. Where possible, they are ordering essentials online. We're already there for them - both through our support of Secure Remote Commerce's streamlined click to pay guest check out and through our range of security tools and fraud management services. When people have to visit a physical store these days, they want to touch as little as possible. So, we've worked with our partners to increase contactless acceptance and transaction limits, help brick-and-mortar stores build e-commerce capabilities rapidly and spread the availability of instant digital card issuance and tap-on-phone payments.
Making the Digital Economy Work for Everyone, Everywhere
Diversifying our business means becoming an integral part of the broader commerce experience across multiple touchpoints beyond payments. Doing that means working with all types of customers in all kinds of markets, including governments, and being adaptable to help in all kinds of situations.
The trust, partnerships and programs we've built with all levels of government and non-governmental organizations around the world have put us in a position to move quickly to build and support emergency disbursement programs for a number of them in this time of crisis. As one example, we were able to get our City Key program-a hybrid ID/ payment card that uses Mastercard's existing network of vendor partnerships and prominent prepaid companies to disburse donated resources-up and running for a partner in eight days. For the donations, we brought our Mastercard Donation Platform to the offering so that people could contribute to a relief fund via web, SMS, and social media channels. And we haven't stopped there: we've also brought Mastercard Send to the table as a means for distributing financial assistance nationwide.
Navigating Difficult Times with Security and Insights
Over the years, we've built out new and recurring streams through value-added services based on the understanding that commerce advances best in the presence of two elements: security and insight.
At this moment in time, security and insight may be the factors that determine whether a business recovers or goes under. That's why we've put RiskRecon, a Mastercard company, to work providing free cybersecurity rating assessments to all healthcare organizations worldwide. That's also why we've committed $250 million to support the financial security and vitality of small businesses and their workers. This starts with our cyber threat scans and retail spending insights to help them make better decisions and manage the changes, but also extends further to broader business support and consulting, including helping main street shops pivot to become digital retailers. Our commitment also includes philanthropic capital from the Mastercard Impact Fund, building on its support of community development financial institutions and other financial service providers who unlock access to capital for small businesses, in addition to several other programs and partnerships.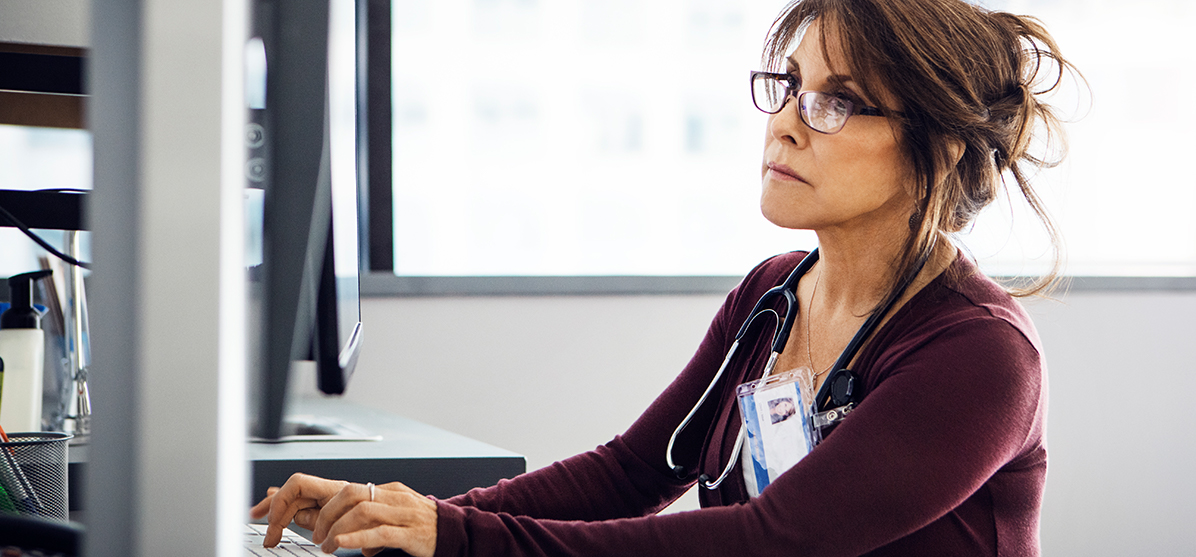 All of this is, again, just another example of how we're building off of key capabilities to offer multifaceted programs to make sure we are meeting needs now, helping the people and organizations who rely on us get through this time, and ensuring they can adapt again to meet needs as they evolve long after this crisis resolves.
Keeping Everyone Connected
What matters most in this difficult time is how we navigate it-not just as a single company with the right balance of finances, services and people, but also as a member of a larger cohort who believe inclusive growth is an imperative for keeping people connected now and ensuring we all come out of this together. That means continuing forward with our normal range of business activities commitments, stepping-up activations to promote contactless payments, support small businesses and more in a time of crisis. That also means, having reached our goal of including 500 million people in the digital economy by 2020, we're doubling down and reaching out to another 500 million for a total of 1 billion included by 2025. That commitment includes 50 million small and micro businesses and at least 25 million woman-owned or -run businesses. And, all of this includes using a portion of our Impact Fund to launch the Covid-19 Therapeutics Accelerator in partnership with the Gates Foundation and Wellcome Trust.
Committing to connect 1 Billion people to the digital economy by 2025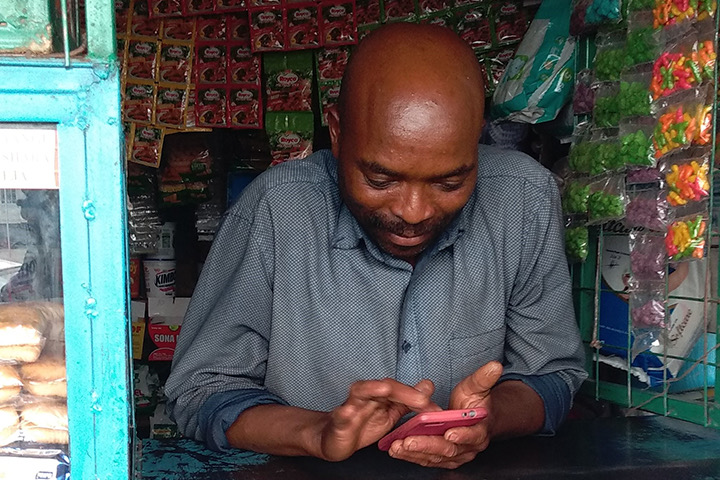 Jaza Duka
In Kenya, Mastercard partnered with Unilever to create Jaza Duka (fill up your store), a digital program for micro-merchants in Kenya with more than 18,000 duka owners already registered. 
Read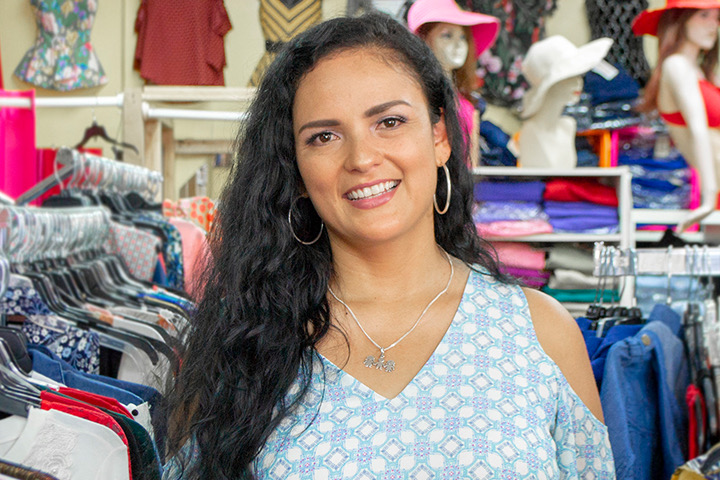 Grameen America
Thanks to a partnership between Grameen America and Mastercard, women can establish a financial identity and grow their businesses by digitizing their operations and accessing microloans.
Read
We are able to do all of that now because our strategy has been built for the long term and because we've been executing against it and investing in it, organically and inorganically, for so many years. Furthermore, we have cultivated and retained a broad range of talent from banks and consultancies, as well as marketing agencies, governments, technology firms, retailers and more. The diversity of our employees is our opportunity. Because of them, we have a brand that is not only recognizable around the world, it is trusted. Because of them, our data and our technology are able to quickly pivot when needs change. And they have done it all with decency-the kind that makes us a cohesive, collaborative community, always driven to put our resources and capabilities to work in the ways that benefit a greater good.
"The diversity of our employees is our opportunity."

Our mix of brand and data, technology and talent-as well as the unified leadership team guiding it all-make us confident that, even as 2020 brings with it unprecedented challenges, we will emerge from this to find new strengths and growth we are only just beginning to imagine.

Thank you for your continued support,



Ajay Banga
Chief Executive Officer


Rick Haythornthwaite
Board Chair

On December 31, 2020, Rick Haythornthwaite will retire from the Board and will be succeeded by Ajay Banga, who will serve as Executive Chair. Merit Janow will assume the role of lead independent director at that time. On January 1, 2021, Michael Miebach will succeed Mr. Banga as President & CEO of Mastercard.