BUSINESS INNOVATORS INDEX
Sustainability and privacy innovations deepen consumer trust in Europe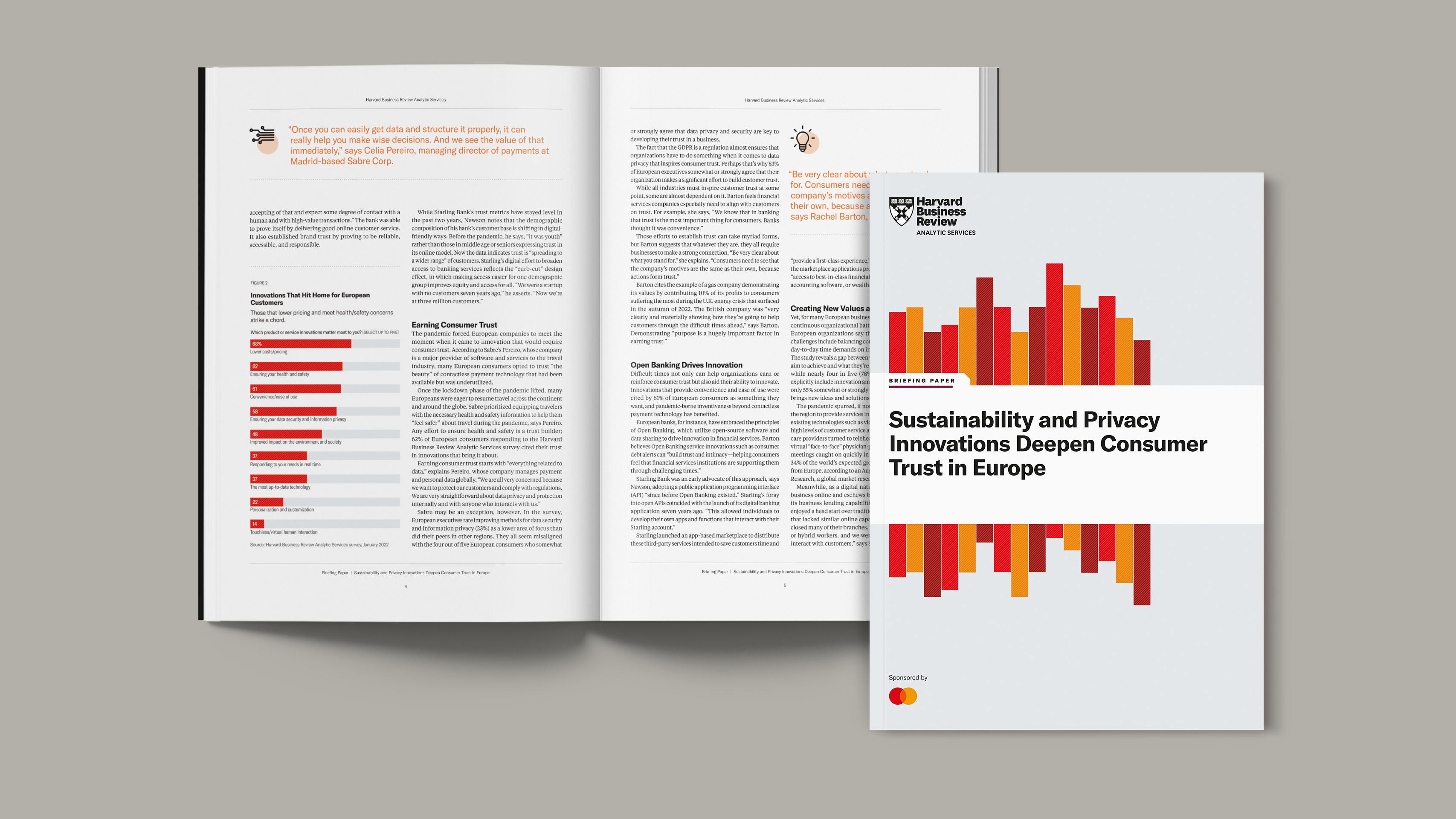 Environmental, social, and governance (ESG) reporting, like privacy concerns, impacts nearly every aspect of business operations, from supply chain to manufacturing, distribution, and services. European consumers are definitely keeping score when it comes to both. European organizations have had more time to demonstrate their commitment to privacy concerns and inspire consumer trust in that regard, but how they do so on ESG matters remains to be seen. 
European businesses and consumers demonstrated flexibility and resilience from the outset of the pandemic, rapidly embracing helpful innovations such as virtual meetings and contactless online commerce without compromising their widely shared beliefs in the value of data privacy and environmental protections. 
Read findings and suggestions to balance innovation and customer trust in the Europe region.