Mastercard Brings Technology Leaders Together to Launch Tech for Good Partnership in Latin America
September 18, 2020 | MIAMI, FL
Bancolombia, Banco Galicia, Citibanamex, Mercado Libre, and PayPal Commit to Accelerate Business Recovery and Inclusive Growth Efforts in the Region
Mastercard joined with other financial services and technology leaders to launch the Tech for Good Partnership, a first-of-its-kind private sector agreement to accelerate digital and financial inclusion in the Latin America and Caribbean region.
Sharing a commitment to doing well by doing good, the Tech for Good Partnership pledges to use their resources, assets, and expertise to prioritize digital and financial inclusion efforts in the wake of COVID-19. Founding partners include Banks: Bancolombia, Banco Galicia, Citibanamex; and FinTechs: Mercado Libre and PayPal.
In the initial activities, they will focus on developing concrete initiatives in specific markets to expand basic financial services like long standing access to credit, disbursements of much-need financial aid, and educational tools and resources to the millions of Latin Americans who are currently vulnerable. Over time, the Partners will share best practices and initiative outcomes with the broader financial services industry for the betterment of the ecosystem, via organized virtual events, white papers, and publications, among others.
The alliance between these leading companies, was inspired largely by the CEO Partnership for Economic Inclusion (CEOP) and extends the objectives, efforts, and learnings first established by the global CEOP into the region.
The Latin America tech boom witnessed over the past few years has become an enabler for so many to gain access to goods and services during a time of social distancing. However, many micro businesses still lack the ability to sell their goods online.  As part of the Partnership efforts, the group will work on ways to develop digital resiliency programs for the millions of micro and small businesses unable to get back to work. According to Mastercard research, ecommerce has grown exponentially in Latin America where 54% of Colombians, 52% of Brazilians and 46% of Mexicans have indicated they intend to purchase more online.
"Technology has the power to change the reality for the millions of individuals and businesses unprepared to meet today's challenges," said Carlo Enrico, President, Mastercard Latin America and Caribbean.  
"As individuals and small businesses navigate the health and economic implications of the pandemic, they are in need of digital financial tools that put them on a path towards long-term financial security," said Mike Froman, vice chairman of Mastercard.  "The idea behind the Tech for Good Partnership is that leaders in the private sector can come together and harness their best assets – tools, technology, insights and expertise – in order to put the digital economy to work for individuals and small businesses in the region. We look forward to working with all of our partners during a time when innovation and digital solutions are needed more than ever."
Earlier this year, Mastercard pledged to bring a total of 1 billion people and 50 million micro and small businesses into the digital economy by 2025. As part of this effort, there will be a direct focus on providing 25 million women entrepreneurs with solutions that can help them grow their businesses. The Tech for Good Partnership will play a critical role in working towards achieving this global goal. The Center for Inclusive Growth's partnership network and expertise in leveraging digital financial services to unlock economic opportunities for entrepreneurs and communities will also support financial inclusion efforts in Latin America.
The Tech for Good Partnership members represent large organizations operating in Latin America that have a strong focus on leveraging innovation and technology to drive meaningful and sustainable inclusive growth. The initiative represents the first high-level private-private partnership to further digital and financial inclusion in the region.  They have already been championing efforts independently and are now committed to leveraging each other's strengths in technology and innovation, to create transformative business models and improve people's financial lives.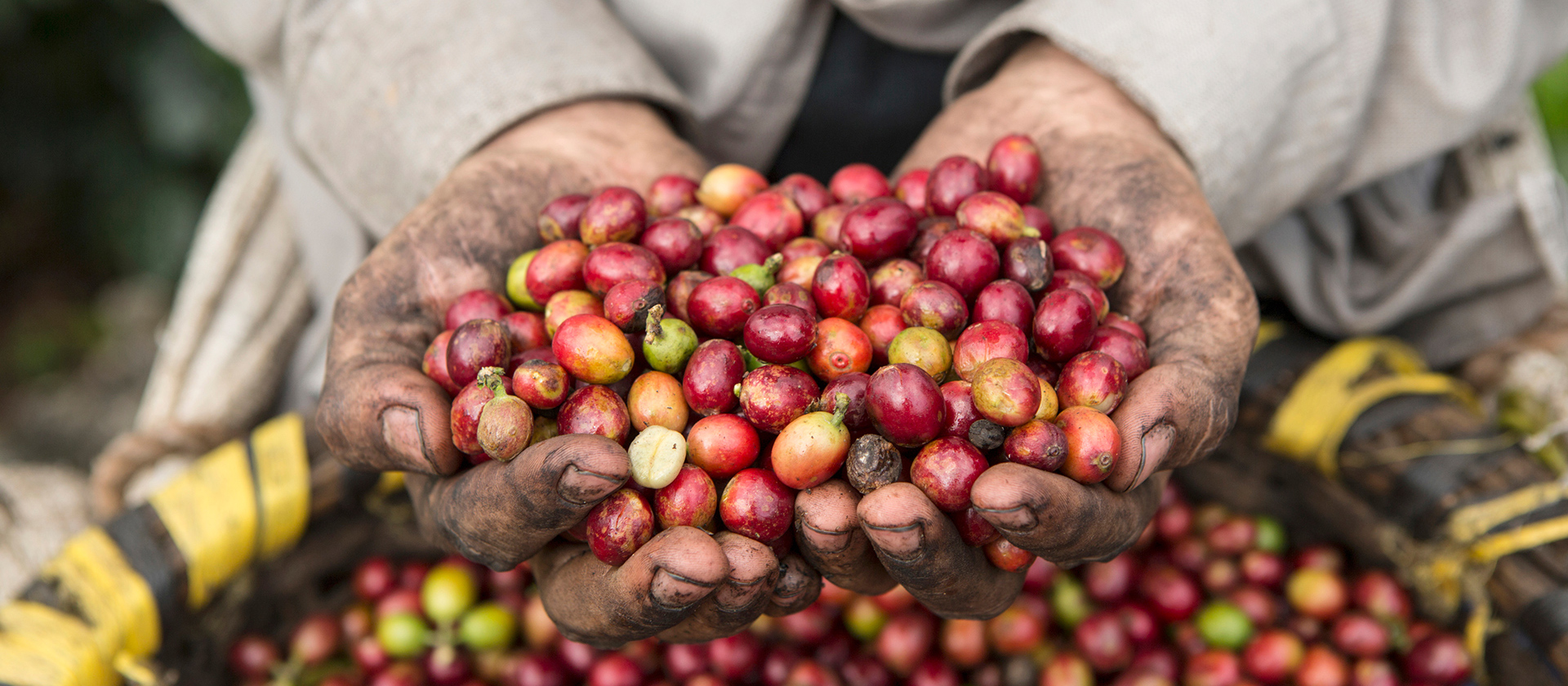 Members of the Tech for Good Partnership had the following to say:
"This diverse set of expertise strengthens the impact of our purpose to promote sustainable economic development and achieve the well-being of all. In this instance, by promoting financial inclusion as a key player in fulfilling the UN Sustainable Development Goals. With this initiative, we hope to contribute and continue benefiting the more than 3,000,000 Colombians that we serve today with our financial inclusion models, among which there are more than 200,000 small and independent businesses that, given the current situation, require greater support for economic reactivation", said Juan Carlos Mora, President, Bancolombia.
"For more than a decade, Banco Galicia has been introducing fundamental financial knowledge in 800 schools all over the country, reaching more than 500.000 students and their families and communities through them. In a country with part of its population unbanked and with part of its economy being informal, we believe this to be essential. As soon as the COVID crisis emerged, we reached out to help our clients understand digital banking and its benefits. We did this by uploading tutorials for their everyday banking operations and increasing assistance through digital channels and social networks. However, this is only the beginning. Today, Banco Galicia remains determined to develop groundbreaking digital solutions for individuals and businesses, and we look forward to being part of this collaborative force that will help Latin America recover from the impact of COVID-19," said Fabián Kon, CEO, Banco Galicia.
"Citi has promoted Financial Inclusion as a fundamental driver of growth and development in the countries where the Bank operates. In Mexico, through Citibanamex, our partnership with Tech for Good will enable us to continue to facilitate and expand access to financial products and services, especially for low-income population and small and medium enterprises. We will continue to promote access to banking services and financial inclusion as key factors for greater economic growth, more equitable and fair development, and higher standards of living for everyone in the country. Additionally, this partnership will give us the opportunity to leverage Citi's presence and capabilities in LatAm to expand our role on these initiatives and have a bigger impact within the region," said Ernesto Torres Cantú, Chief Executive Officer, Citi Latin America.
 "The realities brought forth by Covid-19 include an accelerated need for digital financial services around the world and particularly, in emerging countries. Electronic and touch-free payment methods are important especially in stores, where the exchange of physical cash is greater. Also, beyond payments, it's key that more people have access to other financial services such as credit and savings," said Osvaldo Giménez, CEO of Mercado Pago. "Thanks to this partnership, we have the possibility to add on to efforts toward financial inclusion, which presents an opportunity for development and growth for Latin America," added Giménez.
 "Through this alliance PayPal strengthens its commitment to promote financial inclusion in Latin America, especially during these uncertain times. We want to offer solutions and provide greater access for clients who are vulnerable and have a wide range of financial needs globally. Considering the health concerns that a world with COVID-19 brings, we need to step up and continue opening new doors with safety, ease, and comfort. We entirely understand that with the pandemic, digital payments have become a lifeline for small, medium and large companies in the region, and we will keep working on improving our offer and use all our resources to benefit the most needed," said Federico Gomez Schumacher, GM PayPal Latin America.
The Financial Access Initiative at NYU Wagner and Mastercard's Center for Inclusive Growth recently gathered expert practitioners, researchers, and business innovators to discuss the path forward for financial inclusion in Latin America. Presented in Spanish, register to learn more from the on-demand webinar recording by clicking here.
About Mastercard (NYSE: MA), www.mastercard.com
Mastercard is a global technology company in the payments industry. Our mission is to connect and power an inclusive, digital economy that benefits everyone, everywhere by making transactions safe, simple, smart and accessible. Using secure data and networks, partnerships and passion, our innovations and solutions help individuals, financial institutions, governments and businesses realize their greatest potential. Our decency quotient, or DQ, drives our culture and everything we do inside and outside of our company. With connections across more than 210 countries and territories, we are building a sustainable world that unlocks priceless possibilities for all.