Mastercard Brings STEM Education Program to Major League Baseball Youth Academies
July 16, 2018 | By Robyn Cottelli
Girls4Tech™ comes to Washington Nationals Youth Academy and DREAM Charter School in New York with curriculum that has reached 50,000+ girls
Mastercard recently teamed up with Major League Baseball and the Washington Nationals Youth Academy to bring its signature Girls4Tech STEM program to Washington, D.C.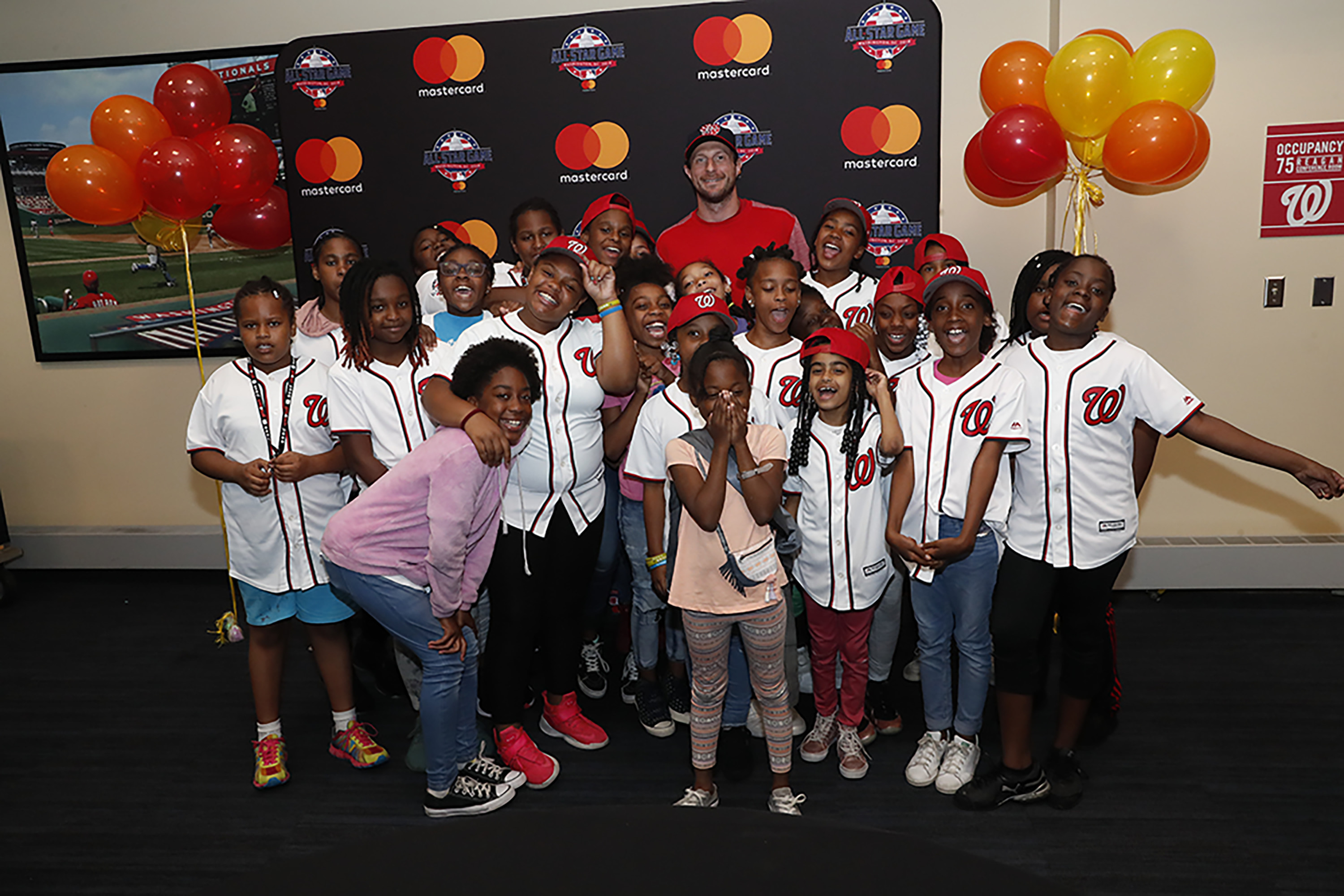 Following the Girls4Tech workshop, the 22 participants, ages 9-13, were surprised at Nationals Park with a visit from Nationals' pitcher and 2018 All-Star, Max Scherzer. A select group of these students will walk on the field with the starting lineups of the MLB All-Star Game presented by Mastercard as Girls4Tech Champions and Mastercard Youth Ambassadors.

"We are really thankful that Mastercard allowed us to have this opportunity to engage with our girls in this important way," said Tal Alter, vice president, Dream Foundation & Youth Baseball Academy.

With Mastercard employees serving as role models and mentors, the company hopes to bring the curriculum to additional MLB Youth Academies this year, starting with the New York Yankees. The team will host students at the stadium following a Girls4Tech event with girls from DREAM Charter School in New York on July 31.

"At Mastercard, we want to inspire young girls to build STEM skills that will help them become leaders of tomorrow," said Susan Warner, senior vice president of volunteering. "With women making up nearly 50 percent of the workforce today, all technology companies, including ours, will be better and stronger. And to us, that's priceless."

Girls4Tech was created to inspire girls to pursue STEM careers through a curriculum that's based on global science and math standards and showcases Mastercard payment technology — encryption, fraud detection, data analysis, digital convergence and more. Now entering its fourth year, Girls4Tech just celebrated a significant milestone of reaching 50,000 girls by:
Hosting events in 21 countries—Argentina, Australia, Belgium, Brazil, Bulgaria, Colombia, China, Germany, India, Italy, Ireland, Kenya, New Zealand, Nigeria, Poland, Singapore, Spain, South Africa, UAE, US and the UK
Translating the program into nine languages: Italian, German, French, Portuguese, Bulgarian, Spanish, Chinese, Polish and sign language
Partnering with UN Women in Singapore, Be Better China and NFTE
Expanding the curriculum to include two new programs: Girls4Tech in a Day and Girls4Tech & Code, a 20-week mentoring program in the U.S.

The 2018 MLB All-Star Game presented by Mastercard will be played at Nationals Park, home of the Washington Nationals, and broadcast live on FOX at 7:30 p.m. ET on July 17.