Commutes are Set to Become Easier and Faster for Portland-Vancouver Region Transit Riders
May 21, 2019 | By Chaiti Sen
At a time when we can do almost anything with a click, tap or swipe, there is nothing more frustrating than fumbling around to find a ticket to pay for a ride. Tapping your transit fare card or iPhone to get around a city is now a reality for commuters in the Portland-Vancouver metropolitan area. The region's largest transit provider, TriMet, is ensuring a ride on its bus lines and MAX Light Rail, as well as C-TRAN buses and the Portland Streetcar, is as simple as tapping to go. Using Mastercard token services, commuters can add a Hop card to their mobile wallet and load funds with complete peace of mind.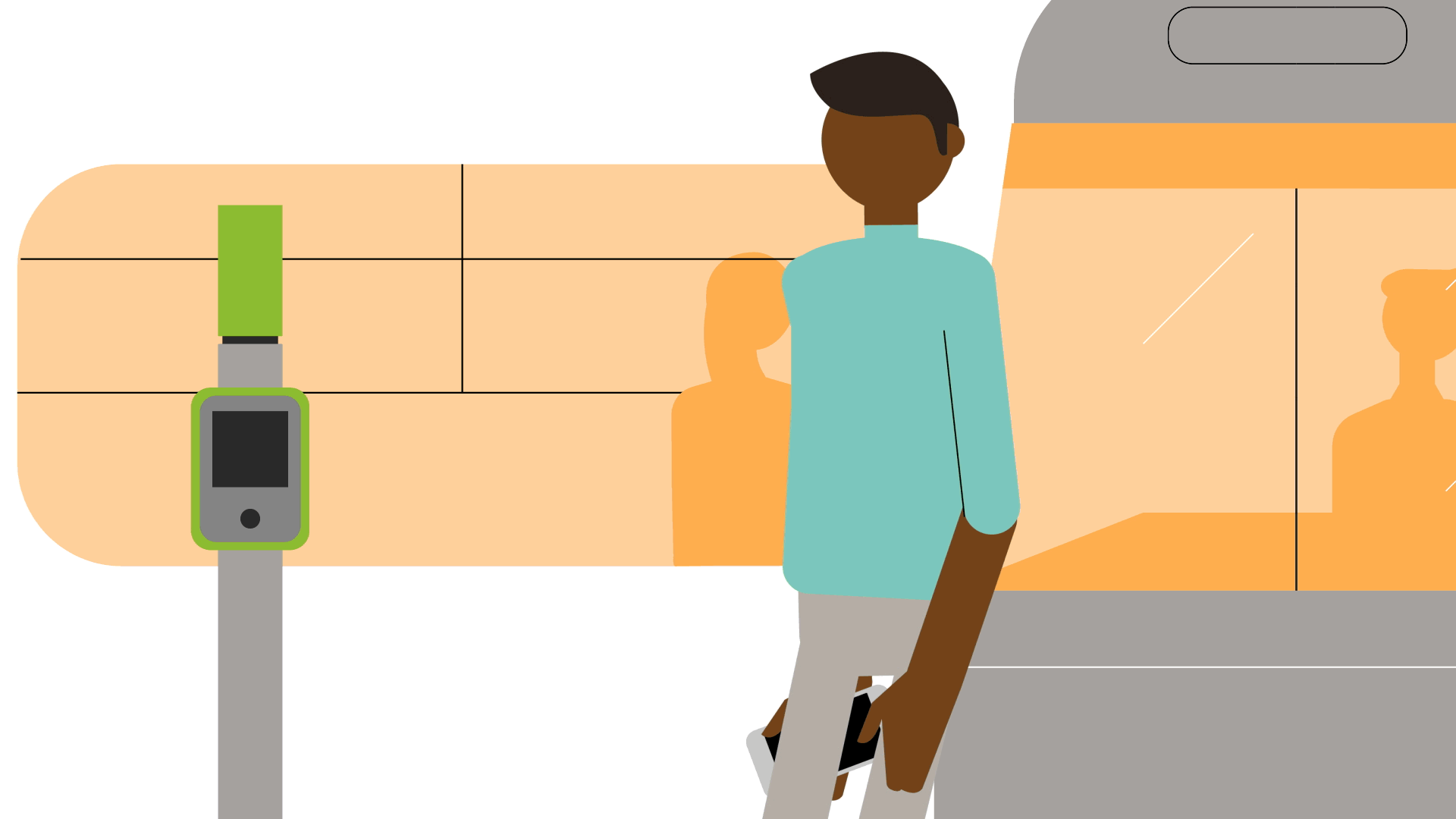 Starting today commuters in the Portland, Oregon and Vancouver, Washington area can add a digital Hop Fastpass transit fare card to their iPhone or Apple Watch to tap and ride. Commuters will be able to add a card purchased through the Hop Fastpass App to Apple Wallet and simply tap their iPhone or Apple Watch to board the area's public transportation.

In 2017, TriMet enabled all Hop electronic fare card readers to accept contactless bank cards and credit and debit cards in Apple Wallet to ride buses, trains and streetcars. For riders, this meant that there was no time wasted buying fare at the ticket machine, making an extra trip to the store for a pass or holding up the bus while getting change – and no more funds lost on unused tickets. For TriMet and its transit partners, this means reducing barriers for customers.

"TriMet has long been a leader in the transit industry, focused on the customer experience and ways to simplify riding transit," said TriMet General Manager Doug Kelsey. With Hop Fastpass, the first transit fare card in the US to launch in Apple Wallet, riders in the Portland-Vancouver area can simply tap-and-go by holding their iPhone or Apple Watch near a Hop a reader."

TriMet's transit services eliminate 210,000 daily car trips and save over $150 million per year in congestion costs.

"This is a fast-paced world and it's important that we enable cities to keep pace with their commuters," says Linda Kirkpatrick, EVP, US Merchants and Acceptance at Mastercard. "We're thrilled to bring our technology to solve new problems, and by doing so hope to take some of the frustration out of the daily commute."

Partnering with cities, transit agencies and technology companies, Mastercard has been architecting flexible transit solutions for almost a decade – and is leading the next generation of integrated mobility services.

For more information, please check out Mastercard's Smart Cities initiative to see how we are bringing collaborative and connected approaches to urban development.