Mastercard invests in University of Waterloo Cybersecurity and Privacy Institute
October 12, 2023
Mastercard and the Cybersecurity and Privacy Institute (CPI) at the University of Waterloo have announced a $550,000 partnership focused on research and talent advancement in cybersecurity. The funding will support projects that increase "Trust in Data" around:  fingerprinting, identification and validation, and data protection.
"We greatly appreciate the investment by Mastercard and their commitment to our students and globally renowned faculty," said Professor N. Asokan, CPI Executive Director at the University of Waterloo. "This partnership will allow us to advance research and commercialization initiatives and prepare the next generation of industry leaders in cybersecurity and privacy."
With exponential growth in digitized information and threats surrounding this data, the need for sophisticated identification and secure storage methods is immediate and pressing. To ensure continued development in these key areas, Mastercard's partnership will also provide scholarships for graduate and undergraduate students whose studies relate to cybersecurity and privacy.
"Rapid advancements in digital technology have changed the way we shop, pay, work and interact, resulting in unprecedented amounts of data being shared. With increased convenience and opportunity comes increased risk," said Sasha Krstic, president of Mastercard in Canada. "Part of our commitment at Mastercard to advancing innovation in cybersecurity, privacy and data science means sharing expertise through partnerships like CPI, defining standards and playing a leading role in securing the ecosystem."
With over 60 diverse faculty members representing 16 departments, CPI is integral to fostering interdisciplinary research collaborations and training world-leading talent in cybersecurity and privacy. Partnering with Mastercard will enable CPI to build on its leadership in these rapidly changing fields.
Mastercard is committed to supporting Canadian innovation, technology and cybersecurity talent. This partnership with CPI is the latest in a series of cybersecurity-related investments Mastercard has made in Canada, which includes a $510M investment in its Global Intelligence and Cyber Centre of Excellence in Vancouver. The Centre is leading innovation in cyber and intelligence (C&I), artificial intelligence (AI) and the Internet of Things (IoT). Research from the Centre is already enhancing Mastercard solutions by combining the Centre's real-time decision intelligence and processing technologies with existing cyber capabilities creating new approaches to strengthen online security along with advancing trust along the entire customer journey.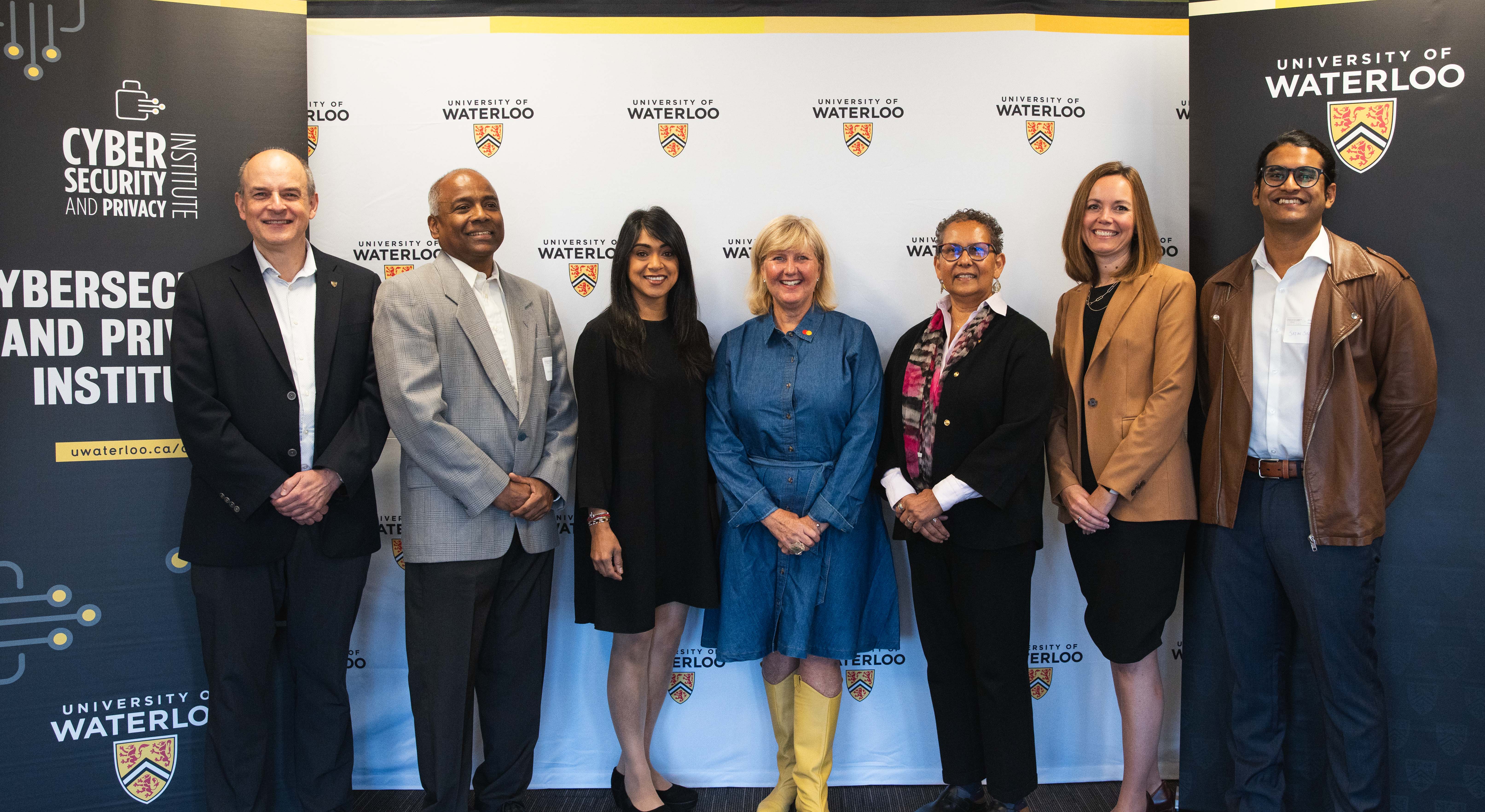 Media Contacts
Rebecca (Becky) Elming, Director, Media Relations and Issues Management, University of Waterloo
Helena Wade, Manager, Communications, Mastercard
About University of Waterloo
University of Waterloo is a leading global innovation hub that drives economic and social prosperity for Canada and the world. With more than 41,000 students, we are home to the world's largest co-op education talent pipeline, to game-changing research and technology, and to an unmatched entrepreneurial culture. Together, these create partnerships and solutions to tackle today's and tomorrow's challenges. Find out more at uwaterloo.ca
About Mastercard (NYSE: MA)
Mastercard is a global technology company in the payments industry. Our mission is to connect and power an inclusive, digital economy that benefits everyone, everywhere by making transactions safe, simple, smart and accessible. Using secure data and networks, partnerships and passion, our innovations and solutions help individuals, financial institutions, governments and businesses realize their greatest potential. With connections across more than 210 countries and territories, we are building a sustainable world that unlocks priceless possibilities for all.