Press Release
DFC and Mastercard partner to deepen financial inclusion in Central America
June 9, 2022 | LOS ANGELES, CA
On the margins of the Ninth Summit of the Americas, DFC and Mastercard today announced the first joint program in response to the Call to Action for Northern Central America the Vice President launched in May 2021. The Call to Action is designed to deepen financial inclusion in Guatemala, Honduras, and El Salvador, thus creating economic opportunity for individuals and small businesses. Today's announcement follows the Vice President's announcement on Tuesday that the Call to Action for Northern Central America has generated more than $3.2 billion in private sector investments since its launch last year. DFC and Mastercard also introduced BAC Credomatic and Fundacion Genesis as the first two local financial institutions to further these efforts.
During the launch of the initiative, Mastercard highlighted progress to date on its Call to Action commitment to include five million people in northern Central America into the financial system and digitalize one million micro and small businesses, leveraging its insights, innovation and technology to improve access to vital services and drive inclusive economic growth.
This initiative will center on enabling individuals and businesses to pay and get paid digitally, securely, and efficiently. It will also include reaching previously underserved communities with digital tools to transact, get access to credit, and develop a credit history. With access to financial and digital tools, and the ability to use them, the initiative helps close the digital divide and improve livelihoods for generations to come.
DFC intends to consider financing for BAC Credomatic and Genesis to develop this initiative across the region, with a focus on economically empowering women. Mastercard is investing alongside its partners BAC and Genesis in developing the digital tools to be deployed to reach these segments of society, reaching out to the targeted individuals and micro businesses, developing the proper training, and onboarding these previously underserved and excluded people to the formal economy.
"DFC's collaboration with Mastercard will spur additional private sector investment to drive economic growth and development in Central America," said DFC CEO Scott Nathan. "DFC and Mastercard's work focuses on expanding digital tools, boosting financial inclusion, and enabling small businesses in the region to grow and succeed. Financing under the partnership prioritizes job creation in Central America, addressing a key root cause of migration."
"Now more than ever, it's critical we focus on building a sustainable, inclusive digital economy. We can contribute to that by creating opportunities for micro and small businesses—and particularly women-run businesses—to operate online as well as offline, and to access credit and training to build stronger, more resilient businesses," said Michael Froman, Vice Chairman and President for Strategic Growth for Mastercard. "This work requires collaboration across the public and private sectors, work like that we're doing with the DFC to ensure access to necessary financial tools and resources. Because when we ensure inclusion in the digital economy, we open pathways to prosperity."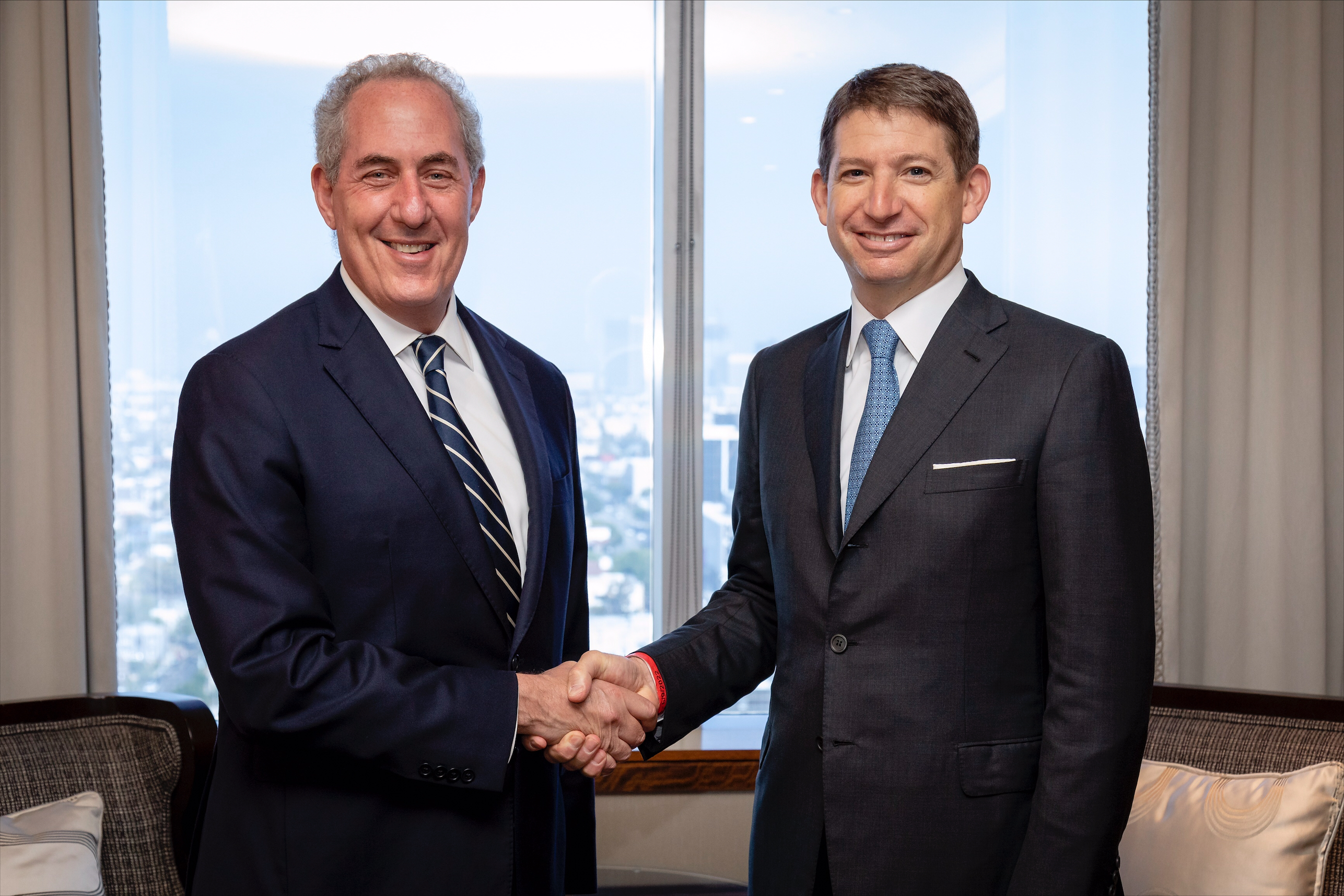 "USAID is excited to partner with the DFC, MasterCard, BAC, and Fundación Genesis to continue increasing access to finance for small businesses in the region—particularly those led by women—and help more people build brighter economic futures," said Michael Camilleri, Senior Advisor to the Administrator at USAID and Executive Director of the Northern Triangle Task Force at USAID.
About DFC
U.S. International Development Finance Corporation (DFC) partners with the private sector to finance solutions to the most critical challenges facing the developing world today. We invest across sectors including energy, healthcare, critical infrastructure, and technology. DFC also provides financing for small businesses and women entrepreneurs in order to create jobs in emerging markets. DFC investments adhere to high standards and respect the environment, human rights, and worker rights.   
About Mastercard (NYSE: MA)
Mastercard is a global technology company in the payments industry. Our mission is to connect and power an inclusive, digital economy that benefits everyone, everywhere by making transactions safe, simple, smart and accessible. Using secure data and networks, partnerships and passion, our innovations and solutions help individuals, financial institutions, governments and businesses realize their greatest potential. With connections across more than 210 countries and territories, we are building a sustainable world that unlocks priceless possibilities for all.