News Brief
Mastercard adds Olympic medalist and 2017 TCS New York City Marathon winner Shalane Flanagan to sponsorship portfolio
November 8, 2021 | New York, NY
Flanagan is the first professional endurance runner to join Mastercard's roster of Brand Ambassadors
In honor of the 50th running of the 2021 TCS New York City Marathon and launch of the "50 Years and Running" Priceless campaign, Mastercard today announced that it is naming Shalane Flanagan as a Mastercard Global Brand Ambassador. This addition enhances Mastercard's coveted roster of sports sponsorships and extends the company's commitment to building its health and wellness platform.
An American long-distance runner, Flanagan won the TCS New York City Marathon in 2017, making her the first woman to do so in the open division since 1977. A four-time Olympian, Flanagan competed at the Games in 2004, 2008, 2012 and 2016, taking home the silver medal in Beijing. She is also a 16-time national champion and an avid supporter of New York Road Runners' Run for the Future program. Most recently and culminating at the 2021 TCS New York City Marathon on November 7, Shalane ran six marathons in seven weeks, including five World Marathon Majors races.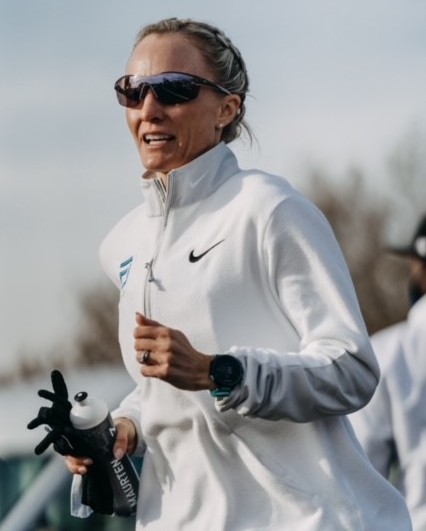 Together with Flanagan, Mastercard will curate a range of Priceless Experiences and Priceless Surprises available via upcoming promotions to help fans experience what they love about running.
"Shalane's incredible grit and dedication to running is nothing short of inspiring," said Cheryl Guerin, executive vice president, North America Marketing and Communications at Mastercard. "Shalane shares in Mastercard's vision to meaningfully connect people to their passions, and we are honored to welcome her as a Brand Ambassador – further supporting our efforts to help cardholders get closer to the athletes they love."
"Completing six marathons in 42 days and ending at the 2021 TCS New York City Marathon was a truly priceless achievement and experience," said Flanagan. "Mastercard recognizes and honors the importance of bringing running to more fans around the world, and I am proud to join them a Brand Ambassador."
As the Official Payment Services Provider of New York Road Runners, Mastercard launched the "50 Years and Running" campaign in support of the 2021 TCS New York City Marathon to celebrate the businesses that have powered New York City over the past 50 years. In addition to showcasing the featured small businesses at an expo venue at the TCS New York City Marathon Expo at the Jacob J. Javits Center, Mastercard sponsored the Side Street Cheer Zone, located at 4th Avenue & Flatbush at mile eight, the Start Village hospitality space and the TCS New York City Marathon Pavilion.
Media Contacts
Will Tsang, Vice President, North America Communications
Biz Cozine, Manager, North America Communications
About Mastercard (NYSE: MA)
Mastercard is a global technology company in the payments industry. Our mission is to connect and power an inclusive, digital economy that benefits everyone, everywhere by making transactions safe, simple, smart and accessible. Using secure data and networks, partnerships and passion, our innovations and solutions help individuals, financial institutions, governments and businesses realize their greatest potential. Our decency quotient, or DQ, drives our culture and everything we do inside and outside of our company. With connections across more than 210 countries and territories, we are building a sustainable world that unlocks priceless possibilities for all.