NEWS BRIEF
From 'social rounding' to smart cars, 12 new startups join Mastercard Start Path
May 6, 2020 | By Jen Langione
The award-winning startup engagement program builds powerful connections and scales innovation

In the face of a changing economic landscape and global uncertainties due to COVID-19, innovation is more important than ever. We continue to seek partners that will become invaluable assets to an ecosystem focused on doing well and doing good. And today we are thrilled to officially welcome 12 bright startups with global ambitions to the award-winning Mastercard Start Path program, from a financial literacy platform for kids to a data-driven approach to delivering credit to the underserved.

Founders of Start Path companies launch businesses for many reasons, whether it's a pure desire to lead, to provide value to customers or to democratize finance. "Today fintech leaders in particular are refocusing on the reasons they started their business in the first place," said Amy Neale, Senior Vice President, Start Path and Fintech, Mastercard, at a webinar Tuesday. Plug & Play, a platform that connects technology startups and corporations, hosted the session focused on the impact of COVID-19 on corporate-startup partnerships.

"This global pandemic has strengthened collaboration between corporates and startups, and we look forward to co-creating with our newest Start Path members and providing them access to a powerful network and tailored programming on their mission to scale."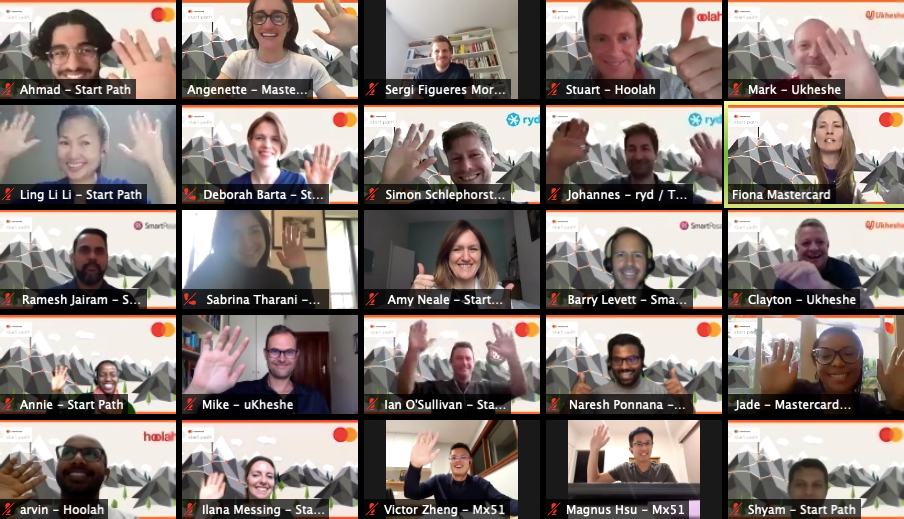 At a recent virtual kick-off event, top startups from around the world joined Start Path, a growing network in which companies have gone on to raise $2.6 billion in capital and partner with the largest banks, merchants and well-known organizations. Mastercard invites later-stage startups to participate in the six-month virtual program, providing opportunities to scale and secure strategic investments. Start Path is one of many renowned programs in Mastercard Accelerate, which provides a simple, single entry point to Mastercard's wide fintech portfolio and access to everything startups need to grow quickly.

Start Path evaluates more than 1,500 applications per year and selects about 40 companies that offer the most promising technologies and demonstrate a readiness to scale. Since its founding in 2014, Start Path has provided 230 startups with operational support and commercial engagements within the Mastercard ecosystem.

The following later-stage technology companies have been selected to join the network:
 
With innovation at the core of its products and services, Mastercard aligns its value-driven approach to the companies it selects for the program. Start Path specializes in building opportunities for startups and corporates and partnering to scale cutting-edge technologies that are transforming the future of commerce.

Looking to join our network of innovators? Apply to Start Path here.