Mastercard Commits to Activating 1 Million Mentorship Engagements Through Path to Priceless Initiative
March 5, 2020 | Purchase, NY | By Sarah Ely
Company Curates Advisement, Mentorship and Community to Connect Women to Necessary Resources
A desire to problem-solve lies at the heart of young women entrepreneurs and this desire starts at a young age. In fact, a recent study* commissioned by Mastercard found that fifty two percent of Gen Z and 44 percent of Millennial women cited being able to help others as an important factor in determining their future or current career path. Mastercard knows that women have the ideas and passion that can Start Something Priceless, but sometimes the path to actualizing those ideas isn't easy, especially when starting your own business.
To reaffirm its commitment to women entrepreneurs, Mastercard is launching Path to Priceless to shine a light on their journey and provide a curated calendar of physical and digital advisement and mentorship opportunities, extending its partnership with Create & Cultivate, and introducing the Her Ideas community in partnership with Hello Alice, where members can access learning modules, tools and more.
 "Women small business owners are already making their mark despite the challenges before them, and it's our intention to clear that path so that their ideas can reach their full potential," said Cheryl Guerin, executive vice president of North America Marketing & Communications for Mastercard. "While we're starting with a goal of 1 million engagements, we're creating opportunities for all. Our hope is that any woman owner who can benefit from the advisement, mentorship and community we are bringing to life will join us."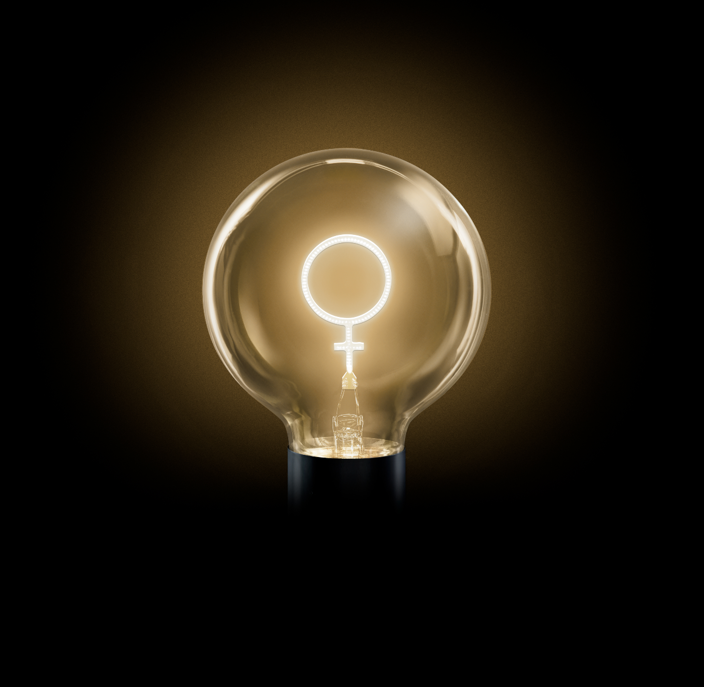 The Path to Priceless: Amplifying the Impact of Women Business Owners

Access to mentorship programs and connecting with like-minded owners were top cited means of advancing female entrepreneurs, according to Mastercard research. To help women business owners continue their positive impact on the community, additional resources are now available through:

Advisement and Mentorship IRL with Create & Cultivate: Working with some of the most forward-thinking women and motivational entrepreneurs, Mastercard and Create & Cultivate are sparking a 365-day conversation to empower female small business owners through conferences, panel discussions, networking opportunities and one-on-one mentorship. Create & Cultivate event details can be found here.
Her Ideas Community Launch: In partnership with Hello Alice, a digital platform helping underserved communities build and grow their business, Mastercard is launching a community dedicated to delivering networking opportunities, as well as access to tools and learning catered to the specific needs of women business owners. Join the Her Ideas Community here.


"As a founder myself I know all too well the challenges that face you when you're trying to build a grow a business and to have a brand like Mastercard showing up for all of us and committing in such a significant way to providing access to what our community needs is tremendous," said Jaclyn Johnson, CEO and founder of Create & Cultivate.

"Capital and mentorship are critical to ensure business for all," said Carolyn Rodz, CEO and Co-Founder of Hello Alice. "By partnering with Mastercard, we can bring the power of Hello Alice together with their vast insights and resources to create a place that owners can come to when they have questions, need advisement or want to hear from others forging a similar path."

Mastercard and Creative & Cultivate will continue our mission to bring real, actionable insights and solutions to women business owners across the country. Follow @Mastercard to join the journey and meet business owners driving a real impact.
Mastercard Commitment to Women

At Mastercard, we believe too much of our world was designed without women in mind – and without women involved. Even today, inequality and exclusion still hold women back. We're tackling this problem head on. After all, it's what Priceless is all about – unlocking the potential in every person across all parts of their life.

We're committed to leading the charge in reshaping the way our world is designed, coded and constructed by bringing diverse perspectives to the table to unlock powerful ideas that open up our industry and the world's possibilities to women. The partnerships with Create & Cultivate and Hello Alice reinforce how we're championing the people, businesses and innovations that are transforming the way our world works.
*About the Generational STEM Study

Mastercard commissioned a U.S.-based study to better understand how perceptions and attitudes of science, technology, engineering and mathematics (STEM) differ across generations and gender. In addition to STEM-based topics, the survey investigated challenges and motivations for pursuing STEM college majors and career paths. An online survey of 3,803 respondents based in the United States, with an oversample of boys and girls from age 7 to 17 (n=100 for boys and n=100 for girls in each age group 7-9, 10-12, 13-15, 16-17) and n=3,000 census-representative of age, gender, ethnicity, race and income for males and females 18+, was conducted from September 6th to September 16th, 2019. The total sample was nationally representative of region and ethnicity with a 2% margin of error. The study will be launched in full later this month.
About Mastercard (NYSE: MA)

Mastercard is a global technology company in the payments industry. Our mission is to connect and power an inclusive, digital economy that benefits everyone, everywhere by making transactions safe, simple, smart and accessible. Using secure data and networks, partnerships and passion, our innovations and solutions help individuals, financial institutions, governments and businesses realize their greatest potential. Our decency quotient, or DQ, drives our culture and everything we do inside and outside of our company. With connections across more than 210 countries and territories, we are building a sustainable world that unlocks priceless possibilities for all.
www.mastercard.com
About Create & Cultivate

Create & Cultivate is the leading online platform and nationwide conference for women looking to create and cultivate the career of their dreams. Led by CEO and founder Jaclyn Johnson, Create & Cultivate has been bringing women together since 2012.  The one-day conference gathers the best in the business including CEO's, content creators, and celebrities like Jennifer Hudson, Meghan Markle, Kim Kardashian and Nicole Kidman.  Through their online platform, curated events, and partnerships, Create & Cultivate offers a 365-day conversation around entrepreneurship and works to advance inclusive conversations to empower women.
About Hello Alice

Alice (helloalice.com) helps all founders launch and grow their businesses. A free multi-channel platform, Alice guides business owners by providing funding, networks, and services. Through supporting hundreds of thousands of companies a day in all 50 states and around the world, Alice is building the largest community of owners in the country, while tracking data and trends to increase the success rate for entrepreneurs.

Co-headquartered in Houston and San Francisco, and founded by Carolyn Rodz and Elizabeth Gore, we believe in business for all by providing access to all owners, including women, people of color, veterans, and everyone with an entrepreneurial spirit.