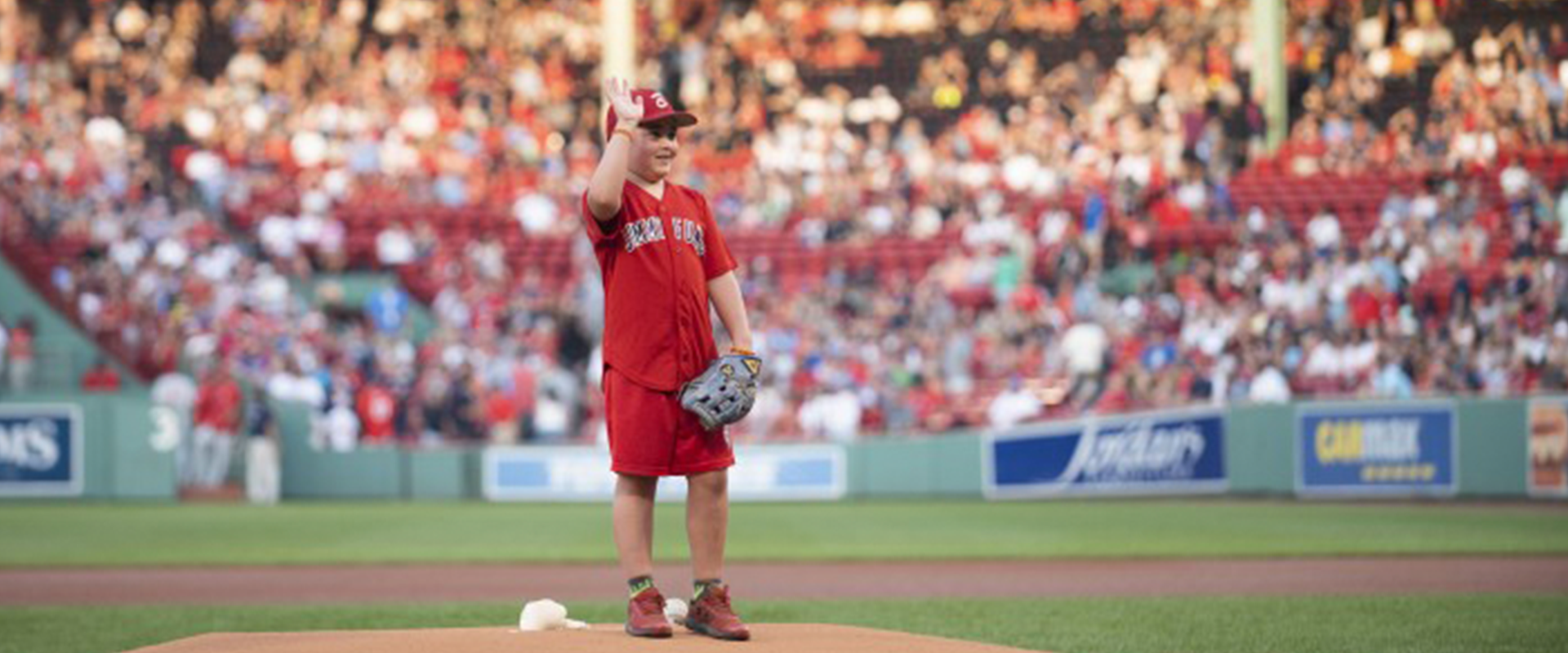 Leap Year is Giving Us One More Day, and Mastercard Wants to Help You Share it With Someone You Love
February 26, 2020 | Purchase, NY | BY Sarah Ely
Brand to auction Priceless Experiences and donate 100% of winning bids to Stand Up To Cancer
Leap Day may exist to ensure that the calendar stays in line with the Earth's movement around the Sun, but it also gives us one more day in the year to share in new and exciting experiences. Beginning today through Leap Day (February 29), Mastercard has curated an array of Priceless Experiences across sports, entertainment, and travel, among others, to help consumers use that extra day to share their passions with someone they love. The experiences are now available for auction on Priceless.com/LeapYear . Mastercard will donate one hundred percent of the winning bids to Stand Up To Cancer.
"Experiences, whether it be across music or travel, are truly best when shared with those that matter most to you," said Cheryl Guerin, executive vice president of North America Marketing & Communications for Mastercard. "Leap year gives us an extra day to do just that, and we want to give our cardholders a unique way to share their passion with someone special while at the same time giving back with purpose."
The specially crafted offerings available for auction include:
You, Your Bestie & Camila Cabello! Share the ultimate Camila Cabello concert experience with someone special at the Los Angeles, Chicago, New York, or Miami shows of her sold-out Romance Tour. You'll begin your evening at a VIP pre-show reception including a Meet & Greet with Camila, along with complimentary food, drink and pre-concert party. When it's showtime, you'll head to your seats in the arena with excellent views of the stage as the bestselling singer-songwriter performs her biggest hits.
Island Hopping in Greece: Savor the breathtaking beauty of the Greek islands with a loved one on a five-day, four-night luxury tour of Mykonos and Santorini. Turn your island dreams into a reality as you enjoy five-star accommodations, gourmet dining, and culturally enriching activities.
Take the Mound at Fenway Park Surrounded by Your Entourage: Walk in the footsteps of legends as you throw a ceremonial first pitch before a Red Sox home game at Fenway Park, a privilege usually reserved for celebrities and local dignitaries. This unforgettable day of baseball includes a pre-game tour of the ballpark as well as four tickets to the game.
Marcus Samuelsson + Mom = Priceless: Give mom an unforgettable treat for Mother's Day this year as you take her to an exclusive cooking demonstration and dinner with award-winning chef Marcus Samuelsson. You'll join chef Marcus at Ginny's Supper Club, a stylish lounge located beneath Red Rooster Harlem, where you'll watch him prepare several of his acclaimed dishes.
Watch the League of Legends Champions Battle it Out Right Before You: Immerse yourself in the ultimate esports competition as you and a guest attend the League of Legends Championship Series Spring Finals in Frisco, Texas as VIP guests. You're in for a big taste of southern hospitality with premium hotel accommodations, luxury transportation, fine dining, and premium seats to watch the best of the best battle it out.
The GRAMMYS Red Carpet Treatment: Grab someone special and immerse yourselves in the glamour and excitement of the 63rd GRAMMY AWARDS® together on January 31, 2021. This once-in-a-lifetime experience begins with a pre-GRAMMY reception and a red-carpet entrance to the live telecast of GRAMMY AWARDS® ceremony, followed by with the official GRAMMY afterparty.
Say it BIG on a Billboard in NYC: Use one of the world's biggest stages to send your own personal message to a special someone in the heart of Manhattan for an entire day. Located right outside Madison Square Garden, this massive billboard reaches over 621,000 people each week, giving your personal, multimedia announcement some serious impact. Whatever you have to say, you'll never forget your day of fame—and neither will your loved ones.
Visit Priceless.com/LeapYear to begin bidding now through February 29. Mastercard will donate one hundred percent of the winning to Stand Up To Cancer. Limited quantities available. 
About Stand Up To Cancer
Stand Up To Cancer® (SU2C) raises funds to accelerate the pace of research to get new therapies to patients quickly and save lives now. SU2C, a division of the Entertainment Industry Foundation, a 501(c)(3) charitable organization, was established in 2008 by media and entertainment leaders who utilize these communities' resources to engage the public in supporting a new, collaborative model of cancer research, to increase awareness about cancer prevention, and to highlight progress being made in the fight against the disease. As of January 2020, more than 1,600 scientists representing more than 180 institutions are involved in SU2C-funded research projects. Under the direction of our Scientific Advisory Committee, led by Nobel laureate Phillip A. Sharp, Ph.D., SU2C operates rigorous competitive review processes to identify the best research proposals to recommend for funding, oversee grants administration, and ensure collaboration across research programs. Current members of the SU2C Council of Founders and Advisors (CFA) include Katie Couric, Sherry Lansing, Kathleen Lobb, Lisa Paulsen, Rusty Robertson, Sue Schwartz, Pamela Oas Williams, and Ellen Ziffren. The late Laura Ziskin and the late Noreen Fraser are also co-founders. Sung Poblete, Ph.D., R.N., serves as SU2C's CEO. For more information, visit StandUpToCancer.org.
About Mastercard 
Mastercard (NYSE: MA), www.mastercard.com, is a technology company in the global payments industry. Our global payments processing network connects consumers, financial institutions, merchants, governments and businesses in more than 210 countries and territories. Mastercard products and solutions make everyday commerce activities – such as shopping, traveling, running a business and managing finances – easier, more secure and more efficient for everyone. Follow us on Twitter @MastercardNews, join the discussion on the Beyond the Transaction Blog and subscribe for the latest news on the Engagement Bureau.
Sarah Ely
sarah.ely@mastercard.com | +1 (914) 249 - 6714