Press Release
New Global Index Defines What Makes Digital Economies More Trusted and Resilient
December 1, 2020 | Purchase, NY & Medford, MA
Digital Intelligence Index from The Fletcher School at Tufts University and Mastercard provides an in-depth look at the rate of technology adoption and the state of digital trust around the world

The Fletcher School at Tufts University, in partnership with Mastercard, today unveiled the Digital Intelligence Index, which charts the progress countries have made in advancing their digital economies, fostering trust and integrating connectivity into the lives of billions.
Building upon earlier editions in 2014 and 2017, this year's index paints a picture of global digital development, sheds insight on key factors driving change and momentum, and unpacks what this means for economies facing the challenges of a global pandemic and post-pandemic future. 
Notably, the most dynamic digital economies – such as United States, South Korea, Taiwan, UAE and Germany – significantly outperformed the OECD growth rate in Q2 2020 amidst the global lockdown.[1] They feature high levels of available talent, active R&D collaboration between industry and academia, and a strong record of creating and bringing digital products into the mainstream. 
Bhaskar Chakravorti, Dean of Global Business at The Fletcher School, said, "The pandemic may be the purest test of the world's progress towards digitalization. We have a clearer view on how dynamic digital economies can contribute to economic resiliency during a time of unparalleled global turmoil and can be positioned for recovery and change."
Other key findings include:
With nearly two thirds of the world's population online today,[2] we are entering an 'after access' phase, where access alone is not enough. Aspects such as the quality of access, effective use of digital technologies, accountable institutions, robust data governance policies and fostering trust are greater factors in determining digital competitiveness and sustainability.

Young people in emerging economies are demonstrating high levels of digital engagement, a bright spot for governments attempting to expand digitalization in their economies.
Ajay Bhalla, president, Cyber & Intelligence, Mastercard said, "Never before has there been such an acute need to understand the factors that drive digitalization and digital trust. With that knowledge, businesses and governments can work together to help all 7.6 billion people around the world benefit from the vast opportunities a digitally advanced economy can bring.  Whilst much remains uncertain today, it is clear that digital success will be a key building block in our collective recovery."

A Global Outlook on Digital Evolution and Trust
This year's index looks at two components: Digital Evolution and Digital Trust. Digital Evolution captures an economy's historical momentum from the physical past to the digital present. Digital Trust is the bridge that connects its journey from the digital present to an intelligent and inclusive digital future.
Mapping 95% of the world's online population and drawing on 12 years of data, the Digital Evolution scorecard measures 160 indicators in 90 economies across four key pillars: institutional environment, demand conditions, supply conditions, and the capacity for innovation and change. These segment into four categories:
Stand Out economies – Singapore, United States, Hong Kong[3], South Korea, Taiwan, Germany, Estonia, UAE, Israel, Czech Republic, Malaysia, Lithuania and Qatar – are both highly digitally advanced and exhibit high momentum. They are leaders in driving innovation, building on their existing advantages in efficient and effective ways.
Stall Out economies – such as Sweden, United Kingdom, Netherlands, Japan and Canada – are mature digital economies with a high state of digital adoption despite slowing digital momentum. They tend to trade off speed for sustainability and are typically invested in expanding digital inclusion and building robust institutions.
Break Out economies – such as China[4], India, Indonesia, Poland and Russia – are evolving rapidly. With such momentum and significant headroom for growth, they are often highly attractive to investors.
Watch Out economies – such as Nigeria, Uganda, Colombia, Peru, Pakistan and Sri Lanka – have a number of infrastructure gaps. Despite this, young people are showing enthusiasm for a digital future with increased use of social media and mobile payments.
The Digital Trust scorecard measures 198 indicators in 42 of the index's economies across four key pillars: behavior, attitudes, environment, and experience.
Economies such as Brazil, Colombia and Mexico are beginning to build momentum on behavior scores, demonstrating substantial engagement on social media and other new technologies.  
Economies such as China, Indonesia and Vietnam have increasingly favorable attitudes about their digital future, buoyed by rapidly expanding digital adoption and opportunity. 
Economies with more mature approaches to digitalization and related policymaking such as Sweden, the Netherlands and Denmark shares measures that strengthen the trust environment, such as privacy, security and accountability policies. Citizens in these countries tend to have more optimistic attitudes around the future of digitalization.
Economies such as United States, Hong Kong, Taiwan, South Korea and Singapore provide citizens with a near seamless experience, delivering the holy grail of advanced infrastructure, broad access and unparalleled interaction. This experience is matched by high levels of engagement, offering these economies a clear advantage in a 'beyond access' future.
sources
[1] Data taken from:
[2] https://www.internetworldstats.com/stats.htm
[3] Hong Kong is a Special Administrative Region of China
[4] China represents the economic region of mainland China, reflecting the underlying data and indicators that inform the index
Infographic
Digital Intelligence Index
View key findings from the 2020 Digital Intelligence Index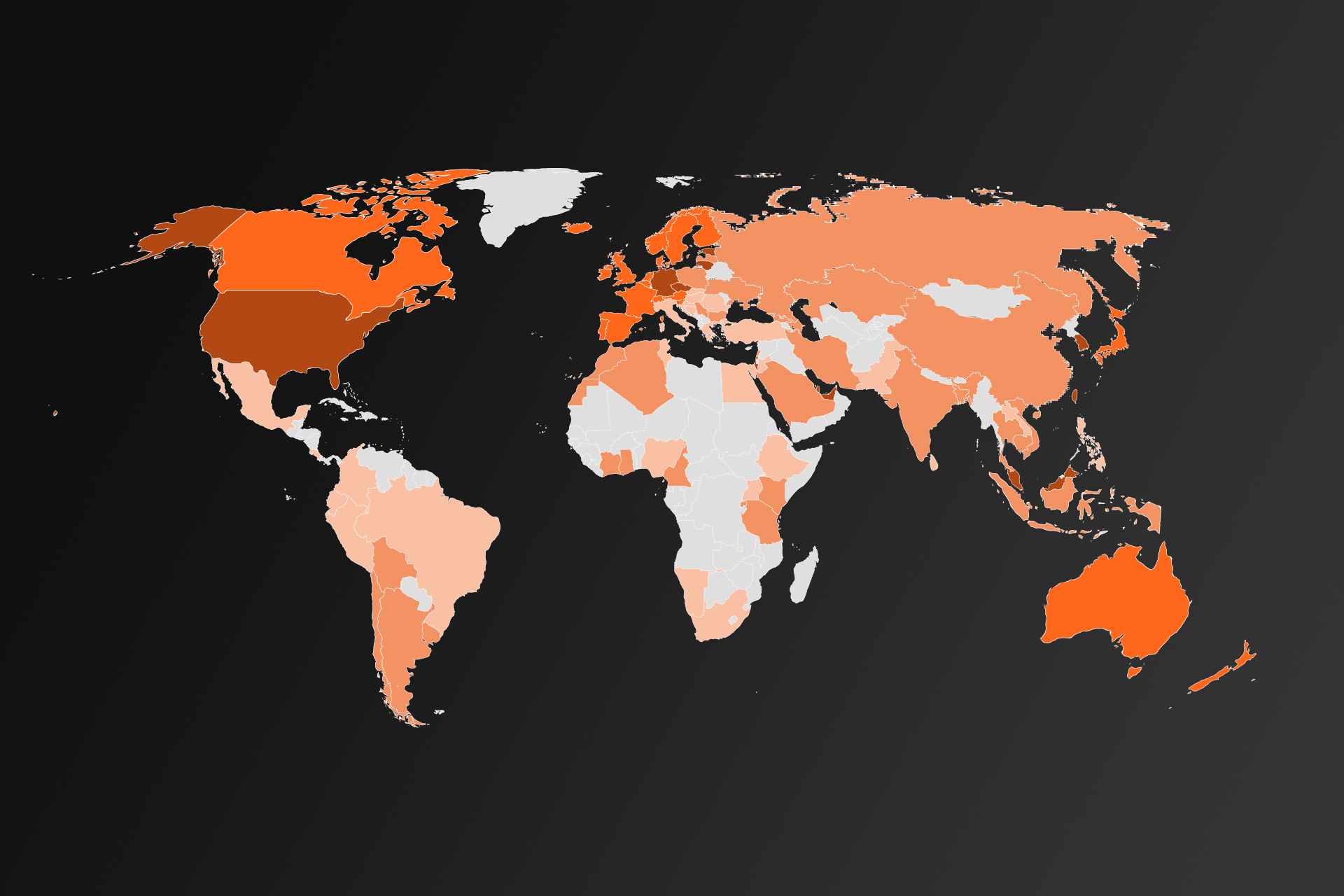 Report and Methodology
This year's index is presented on an interactive online platform, allowing users to compare and analyze key indicators for digital development and competitiveness across economies and regions.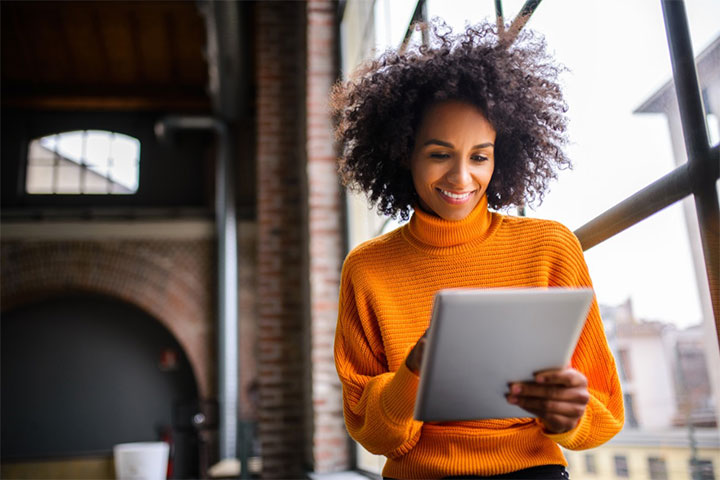 RELATED ARTICLE
A blueprint for digital advancement and trust in a post-COVID world

The Digital Intelligence Index identifies which countries are best prepared for the digital future and which need work. But no matter where they land, all countries can and should ensure their citizens benefit from new technology.

Media Contacts
Kenneth Craig , Fletcher Contact
About the Digital Intelligence Index
The Digital Intelligence Index, researched and authored by The Fletcher School at Tufts University in partnership with Mastercard, provides world-leading, state-of-play reporting on the progress that countries have made in advancing their digital economies.
About The Fletcher School
The Fletcher School at Tufts University is the preeminent graduate school of international affairs in the U.S., working to solve the world's most pressing challenges through a collaborative, cross-disciplinary approach to research and education. Since 1933, Fletcher has prepared the world's leaders to become innovative problem-solvers in government, business, and non-governmental organizations with strategic cross-sector networks. Through our ongoing commitment and rigorous approach to advancing world knowledge through research, scholarship and practice, Fletcher continues to inform and build bridges to meaningful global solutions.
Follow The Fletcher School on Twitter (@FletcherSchool), Instagram (@thefletcherschool), Facebook (@fletcherschool) and LinkedIn (The Fletcher School at Tufts University), or visit our website (www.fletcher.tufts.edu) to stay updated on our news and events.
About Mastercard (NYSE: MA)
Mastercard is a global technology company in the payments industry. Our mission is to connect and power an inclusive, digital economy that benefits everyone, everywhere by making transactions safe, simple, smart and accessible. Using secure data and networks, partnerships and passion, our innovations and solutions help individuals, financial institutions, governments and businesses realize their greatest potential. With connections across more than 210 countries and territories, we are building a sustainable world that unlocks priceless possibilities for all.