Douugh launches "Savings Jars" Service and Expands Access to Mastercard Debit Card in the U.S.
September 19, 2019 | NEW YORK | By Margaret Curran
Fintech expands access to its AI banking wellness app set to help Americans save through Mastercard Debit Card
Disruptive consumer fintech company, Douugh, is expanding the rollout of its 'Freemium' subscription product, a smart bank account with a Mastercard debit card, to its growing U.S waitlist, with the launch of its 'Savings Jars' feature, which is designed to help Douugh users to visualize and track individual savings goals.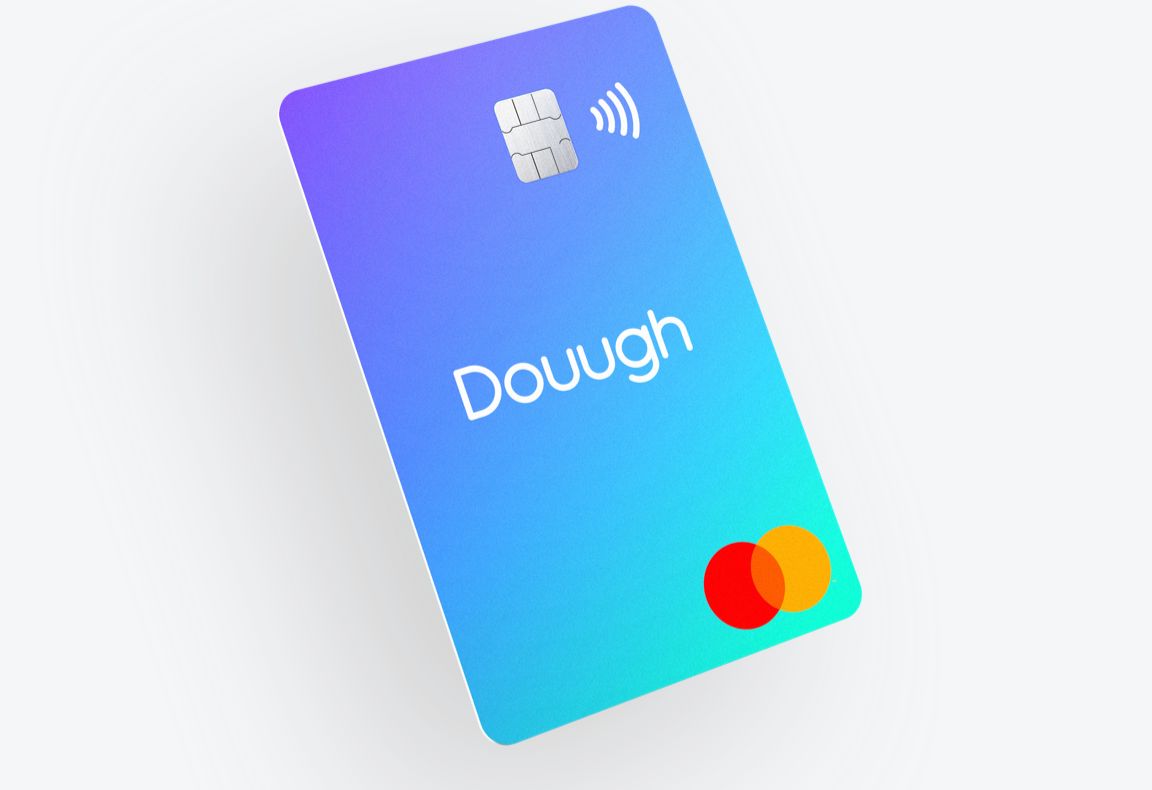 With over 83.1 million millennials in the United States, making them the largest generation in the country's history, Douugh plans to offer the new financial powerhouse generation a banking platform that meets their ever-changing expectations. Douugh's core mission is to help people become financially healthy, educating and assisting them to spend less, pay off debt, save more, and build wealth.

"Seventy percent of Americans live pay-check to pay-check and do not have $1,000 in savings. The launch of 'Savings Jars' and specifically the launch of our default 'Rainy Day' jar feature, will help our customers live financially healthier by getting them to save up to $1,000 as cover for unexpected expenses, or achieve a specific saving goal like a deposit for a home," said Founder & CEO of Douugh, Andy Taylor. "Leveraging AI, this new feature encourages people to foster financial wellness and focus on reducing their reliance on short-term debt in the form of buy now pay later services or credit cards, whilst saving for the long-term, ultimately changing their views and habits around money."

"Douugh is a disruptive financial technology platform that uses AI to help people change their relationship with money. The future of banking lies in operating a software-as-a-service model, Douugh does not operate a banking model, reliant on selling traditional debt products. We want to be exclusively focused on fostering financial wellness for our customers'', Taylor says.

Earlier this year, Douugh forged a global partnership with Mastercard to issue a co-branded Douugh debit card in the U.S., enabling Douugh members to use the debit card and embrace smart spending wherever a Mastercard is accepted. Now harnessing the power of AI and the new 'Savings Jars' service, cardholders will be able to leverage Douugh's personal finance assistant to monitor spending and saving.

"We are excited to see our partnership with Douugh grow and provide consumers with innovative products and solutions they need to reach their personal savings goals," said Sherri Haymond EVP, Digital Partnerships, North America, Mastercard. "Working with Douugh, we continue to empower consumers to be financially responsible providing visibility and control over their funds."

Douugh plans to further expand on the platform with the launch of a 'Premium' subscription service with enhanced AI money management features, cash rewards, investment jars next year, continuing to help people better manage their money to foster financial wellness.
 

For more information please contact:

Douugh Head of Communications

Nancy McDonald | nancy@douugh.com 

Level 3, 510 5th Ave, New York, 10036

www.douugh.com