Mastercard Delivers for Women Business Owners Seeking Community Support, Mentorship and Access to Capital
March 8, 2019 | Purchase, NY | By Sarah Ely
Company announces Create & Cultivate partnership, Women's Business Advisory Council and expanded relationship with Astia

The needs of women small business owners are immediate and specific.  They want a financial provider who will work for them by delivering community engagement, networking, mentorship opportunities and access to capital. In an ongoing commitment to this segment, Mastercard today unveiled a holistic solution suite that is tailor-made for the always on small business owner that includes a partnership with Create & Cultivate, the launch of the Mastercard Women's Business Advisory Council and an expanded partnership with Astia, a global organization that levels the investment playing field for entrepreneurial teams with women leaders.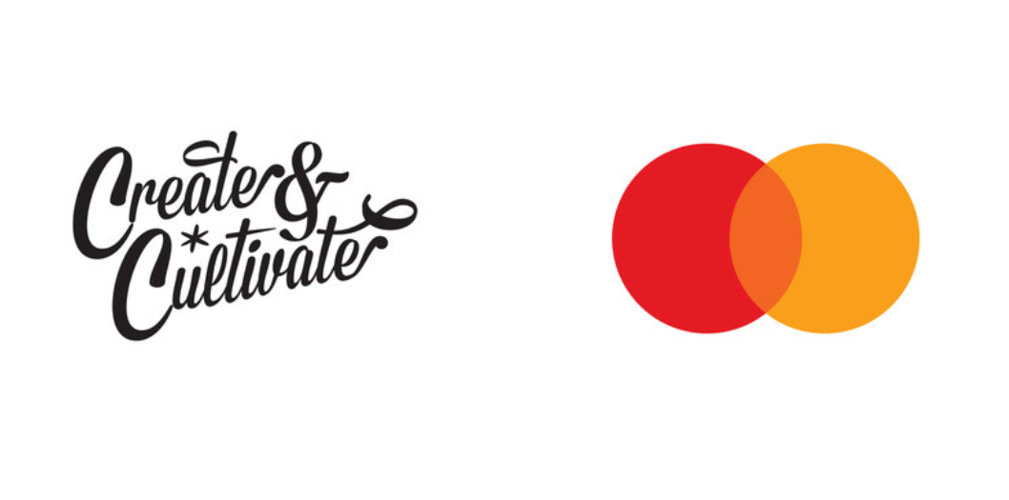 "Research shows that when we remove the obstacles for women business owners, their impact on society, on communities and on economies is priceless," said Cheryl Guerin, EVP Marketing and Communications for Mastercard. "This is why we're not just making a commitment to this segment, we're taking action by providing the insights, solutions and resources they need to thrive as business owners."

A Community Built for Her

Access to mentorship programs and supportive communities were top cited means of advancing female entrepreneurs Mastercard research found.  Working with some of the most forward-thinking women and motivational entrepreneurs, Mastercard and Create & Cultivate are sparking a 365 day conversation to empower female small business owners through conferences, panel discussions, networking opportunities and one-on-one mentorship.

As a component of this, the newly formed Mastercard Women's Business Advisory Council will leverage the dynamic perspectives and industry experience of its members to help ensure the solutions Mastercard brings to market continue to meet the evolving needs of this segment.  We are pleased to share that the first members of the advisory council include Create & Cultivate CEO and founder Jaclyn Johnson, ClassPass founder Payal Kadakia, Blavity CEO and founder Morgan DeBaun, Astia managing director Victoria Pettibone and Unique Markets founder Sonja Rasula. There will be more inspiring women added to the council in the coming months.

"Create & Cultivate was built on the foundation of supporting women who are looking to create & cultivate the career of their dreams," said Jaclyn Johnson, Founder and CEO of Create & Cultivate. "That is why we are beyond excited to collaborate with Mastercard who shares this mission and is bringing their insights, customized tools and solutions to ensure that small business owners have access to resources they need to be the champion of their dreams."

Give Her Fund$

Access to capital is a top challenge cited by women small business owners. Mastercard is committed to doing its part to change this and its first step toward this is through an expansion of the company's partnership with Astia, a trusted global ecosystem of engaged male and female investors and advisors, who offer crucial resources, capital, networks and expertise that contribute to the success of women leaders and their ventures.
About Mastercard
Mastercard (NYSE: MA), www.mastercard.com, is a technology company in the global payments industry. Our global payments processing network connects consumers, financial institutions, merchants, governments and businesses in more than 210 countries and territories. Mastercard products and solutions make everyday commerce activities – such as shopping, traveling, running a business and managing finances – easier, more secure and more efficient for everyone. Follow us on Twitter @MastercardNews, join the discussion on the Beyond the Transaction Blog and subscribe for the latest news on the Engagement Bureau.
About Create & Cultivate
Create & Cultivate is the leading online platform and nationwide conference for women looking to create and cultivate the career of their dreams. Led by CEO and founder Jaclyn Johnson, Create & Cultivate has been bringing women together since 2012.  The one-day conference gathers the best in the business including CEO's, content creators, and celebrities like Jennifer Hudson, Meghan Markle, Kim Kardashian and Nicole Kidman.  Through their online platform, curated events, and partnerships, Create & Cultivate offers a 365-day conversation around entrepreneurship and works to advance inclusive conversations to empower women.