Mastercard Showcases Next Steps in Advancing Urban Inclusion at United States Conference of Mayors in Honolulu
June 26, 2019 | By Bernhard Mors
Collaborates with City Possible Members Honolulu and San Jose to Introduce Mastercard City Key platform
Honolulu, HI – June 26, 2019 – When city leaders convene in Honolulu for the U.S. Conference of Mayors' 87th Annual Meeting this week, they will experience first-hand how technology can unlock better access to social, economic and cultural opportunities.
In a new immersive showcase, Mastercard, the City and County of Honolulu, IDEMIA and MoCaFi will show how the power of collaboration can create inclusive access to services for city residents. Attendees of the conference will access event venues, local attractions and transportation options through one single card.



Mastercard City Key combines identification, access to city services and payment functionalities in one tool to provide residents greater convenience and security, while helping local government find efficiencies in their operations and maximize taxpayer dollars. The platform is a result of City Possible, a global partnership and co-creation framework pioneered by Mastercard.
"It's been more than half a century since President John F. Kennedy traveled to O'ahu to speak about civil rights to our nation's mayors," said Honolulu Mayor Kirk Caldwell. "I can think of no better place and time to discuss how we move our country forward through economic inclusiveness and more resilient communities. As one of the founding members of City Possible, the City and County of Honolulu appreciates Mastercard's leadership in working toward more inclusive and resilient cities."
While the platform will be previewed to 1,500 delegates, it will quickly become a reality as San Jose will pilot Mastercard City Key, enabling the city to deliver critical resources and emergency support in a more efficient way. Using learnings and insights from the initial pilot, the partners will explore additional uses, including faster distribution of social benefits and improving access to broadband and other digital services.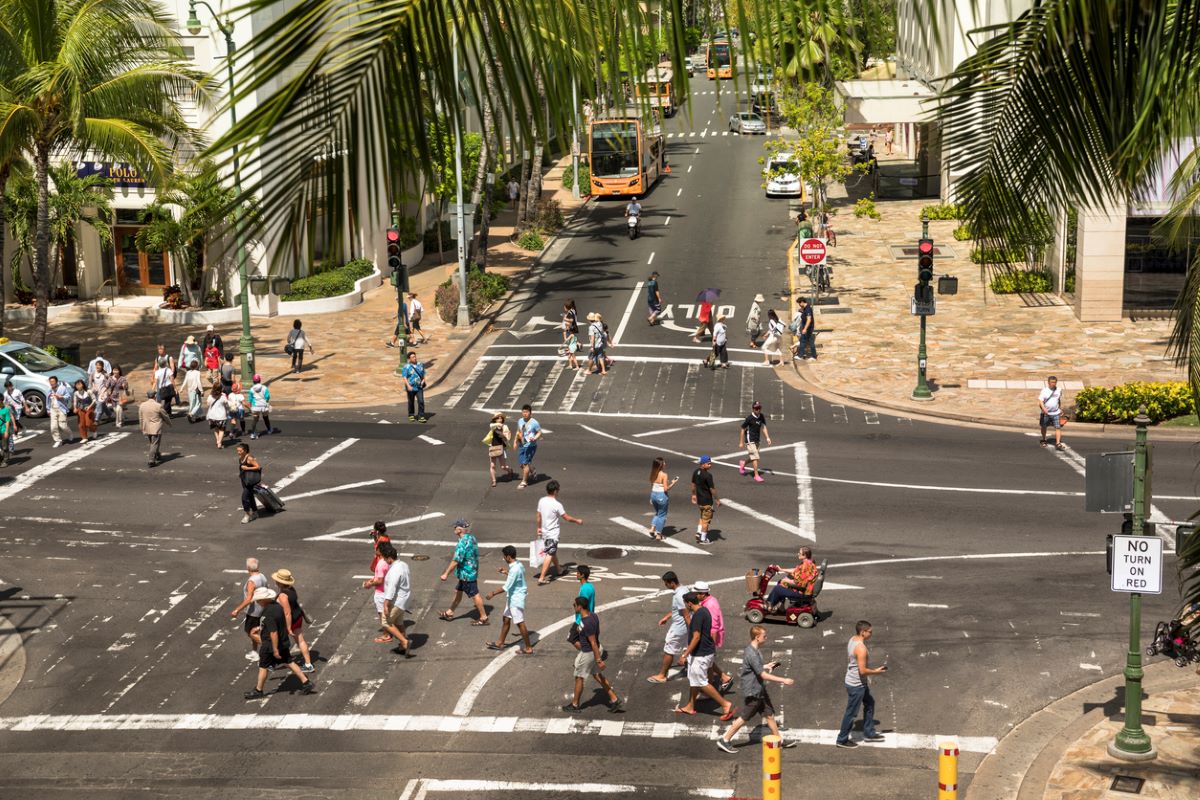 "As many cities face similar challenges stemming from demographic and technological change, we realize that they are best tackled through sharing ideas and resources," said San Jose Mayor Sam Liccardo. "City Possible serves as a framework to join forces with other cities and partners so that our San Jose residents can benefit from learning best practices from around the globe."
"We are proud to support the City and County of Honolulu in welcoming the nation's mayors and in facilitating this important dialogue," said Michael Froman, Mastercard vice chairman and president of strategic growth. "At Mastercard, we're deeply committed to enabling cities to improve quality of life for all their residents – and to help cities around the world learn from places such as Honolulu and San Jose. The challenges are too big to think small – or tackle alone."
Launched in November 2018, City Possible is a new model for urban collaboration to co-create, test, and scale solutions to address cities' most pressing issues. Its members include more than 25 global cities representing a diverse mix of geography and size. By bringing together a complementary group of companies with unique strengths and resources such as IDEMIA, Willis Towers Watson and EVERFI, Mastercard is leading the way for a holistic approach to inclusive urban development. As one of the most recent industry partners, AT&T joins the City Possible alliance to help cities such as San Jose use technology to improve digital literacy and access. "As part of City Possible, AT&T will offer industry expertise on how cities can take a programmatic approach to urban tech solutions," said Michael Zeto, vice president and general manager of smart cities, AT&T. "This will allow local government to provide residents the necessary resources that help strengthen digital literacy and improve access availability across the entire community – all while optimizing their investment in technology."

About Mastercard
Mastercard (NYSE: MA), www.mastercard.com, is a technology company in the global payments industry. Our global payments processing network connects consumers, financial institutions, merchants, governments and businesses in more than 210 countries and territories. Mastercard products and solutions make everyday commerce activities – such as shopping, traveling, running a business and managing finances – easier, more secure and more efficient for everyone. Follow us on Twitter @MastercardNews, join the discussion on the Beyond the Transaction Blog and subscribe for the latest news on the Engagement Bureau.