Mastercard Shoppers Can Soon Tap & Go at Target
January 22, 2019 | By Sarah Ely
January 22, 2019 – PURCHASE, N.Y.
– Today, Mastercard announced its contactless cards soon will be accepted at Target stores, giving shoppers the ability to simply tap to pay. Cardholders using a contactless Mastercard—ones with a contactless symbol on them—will tap their card on the reader screen to pay and head on their way.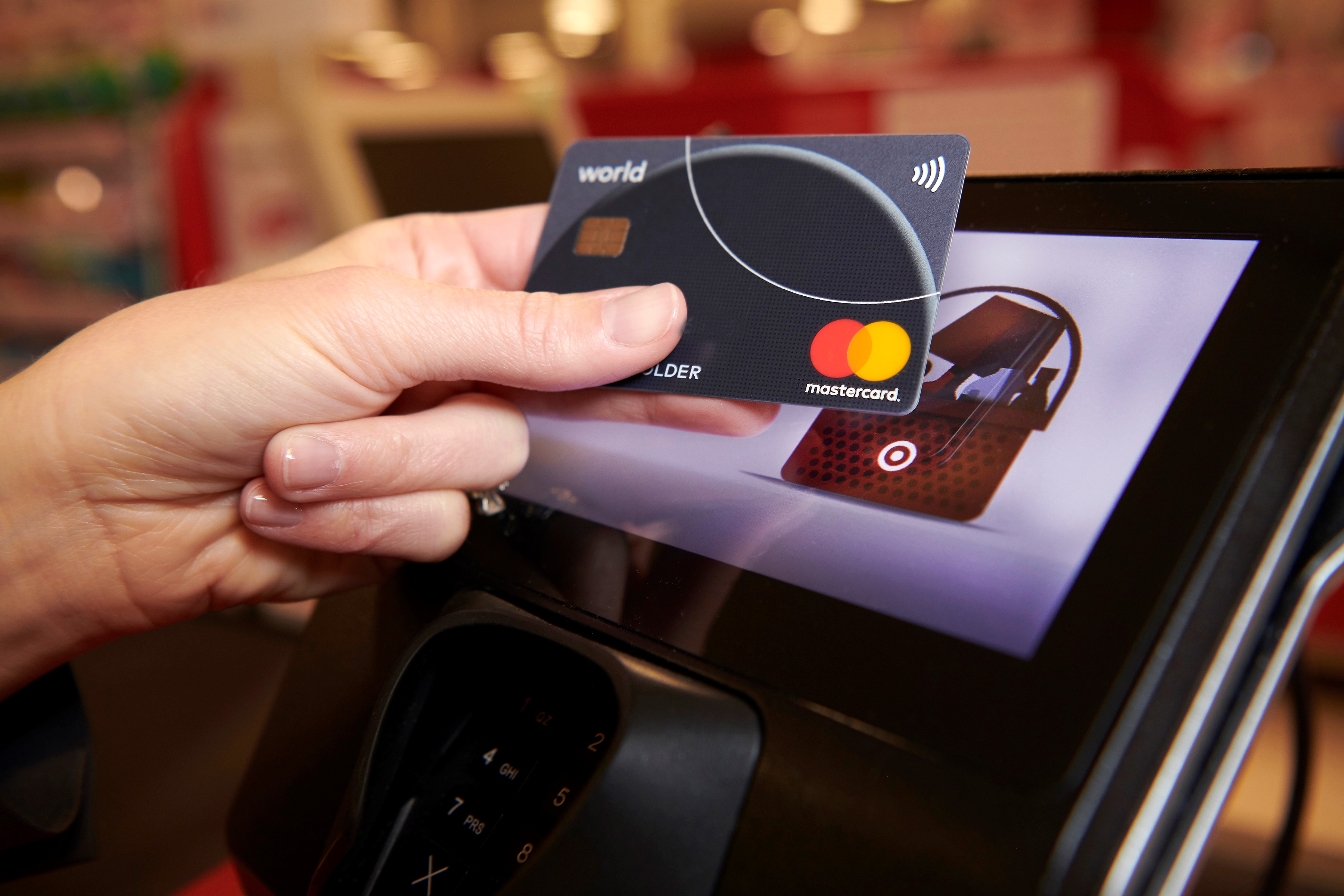 "We're excited that our cardholders can soon use this technology for fuss-free transactions at Target stores," said Linda Kirkpatrick, executive vice president, U.S. Merchants and Acceptance for Mastercard. "Whether it be navigating the subway or conquering errands, contactless acceptance will take the consumer experience to the next level one tap at a time."
Peace of mind + Piece of time
Contactless technology was developed by Mastercard with the mindset of never sacrificing security for convenience. The cards and devices contain an embedded chip and a radio frequency (RFID) antenna that provide a wireless link with the contactless reader. When the card or device is tapped against the reader, information is transmitted in a highly secure manner within a fraction of a second.
Contactless momentum is growing in the U.S., where 95% of all new checkout terminals are contactless-ready, delivering the best combination of convenience and security at the point-of-sale. Large and small banks have committed to issuing millions of cards with the capability to tap to pay in 2019.
About Mastercard
Mastercard
 (NYSE: MA), 
www.mastercard.com
, is a technology company in the global payments industry. Our global payments processing network connects consumers, financial institutions, merchants, governments and businesses in more than 210 countries and territories. Mastercard products and solutions make everyday commerce activities – such as shopping, traveling, running a business and managing finances – easier, more secure and more efficient for everyone. Follow us on Twitter 
@MastercardNews
, join the discussion on the 
Beyond the Transaction Blog
 and 
subscribe
 for the latest news on the 
Engagement Bureau
.
Mastercard Communications Contact
Sarah Ely
Sarah.Ely@Mastercard.com
(914) 325-4716